You may always wait tables, work in call centers, or look for weird jobs that will stand out like a pimple on your nose on your résumé. Alternatively, you might do the volunteer work and engage in the concept of volunteer travel where you will find hostels offering free stays. 
Teach, work in healthcare, educate, advertise, and develop policies…all for no pay, but in exchange for accommodation (and occasionally food) in a beautiful setting far away from the maddening town, you wish to flee.
And, to assist you in formulating your plans to flee your house for the greater good, here are a few Hostels Offering Free Stay In Exchange Of Volunteer Work :
There are zostels in around 15 various places around India, and you can choose from Delhi, Agra, Rishikesh, Manali, Bir, Varanasi, Khajuraho, Jaipur, Jaisalmer, Udaipur, Pushkar, Ooty, Goa, Gokarna, and Spiti. Volunteering in any of the zostels is a once-in-a-lifetime opportunity. You will not only learn how to be a guest, but you will also have the opportunity to learn everything there is to know about running a hostel.
In fact, most of the Zostels have volunteers who remain for at least three to four weeks. These volunteers, both from India and from other countries, are doing an amazing job engaging other travellers and discovering new, interesting nooks and corners as well as activities for travellers in the nearby locations. They may also assist with front desk management or act as activity managers, depending on the situation.
Volunteering in the community is more of a give-and-take situation. Working as a volunteer at goSTOPS will teach you all about the hostel industry's ins and outs. Furthermore, you will have a competitive advantage over others who do not. You'll also have full access to the dorms, our great common rooms, the game rooms, and plenty of opportunities to mingle with other visitors! Isn't it enough to persuade you? 
You will be able to stay in the dorms for free for at least a month! You will, however, be charged for food on a daily basis (250/-). However, this will be reimbursed after the volunteer period is completed. After your volunteer work is completed, you will receive a certificate of appreciation. You'll learn how to plan events that will leave a lasting impression on travelers' memories.
It's their unique take on workation. That is, you can visit any of our hostels, stay, and work from there, allowing you to relax, de-stress, increase productivity, and enjoy your free time.
With #KeepStaying, you may turn monotony and boring into something fascinating while maintaining your work schedule. The worst part about Zostel, however, is that it isn't Madpackers. The worst part about Madpackers is that you are only allowed to remain for two weeks.
"The Hosteller" is your friendly neighbourhood backpacker hostel. They've made wonderful memories for travellers in over 18 different locations, and they're always growing.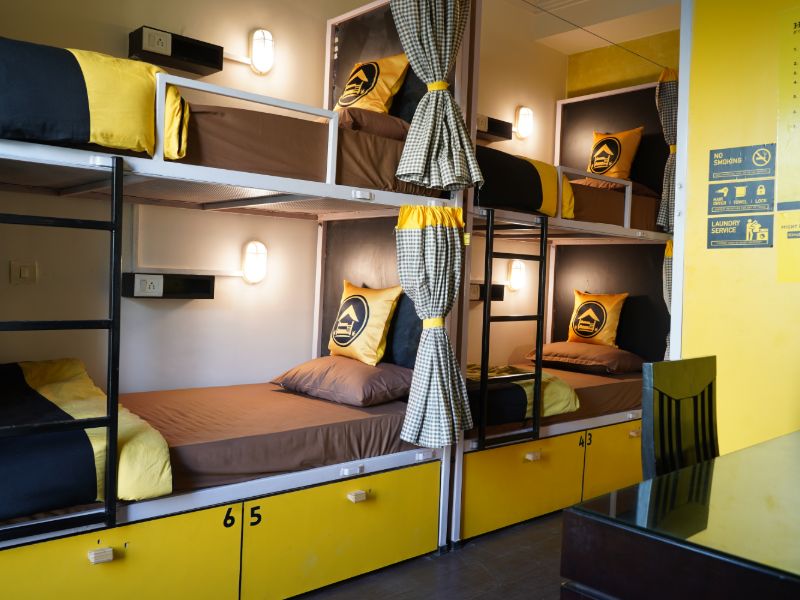 They seek to create authentic memories for every traveller searching for a bit more than simply a vacation by offering free stays in exchange for volunteer work, with the goal of making tourism in India more inexpensive and approachable.
Conclusion
If you were confused on how can you get a free stay while travelling, I am sure you have had your answer by now after looking at these amazing Hostels Offering Free Stay In Exchange Of Volunteer Work. Which among the hostels you loved the most if you have already had the experience of these hostels. Let us know in the comment section.
Also Checkout: Planning A Trip To Jim Corbett ?