Christmas is around the corner and it is the time of the year when celebration can be felt through Christmas jingles and chimes. Christmas in India is all about colors and lights, carols and cakes, giving and receiving gifts, and celebrating the birth of Jesus Christ. 
Although Christians only make up less than 5% of the total Indian population, the country loves to celebrate Christmas and join in the merry-making. You'll find dazzling decorations, Christmas markets, glorious feasts, carol singing, and Midnight Mass in churches across the country.
So if you are wondering where you should celebrate this year's Christmas, we have a few suggestions to help you out in this dilemma.
1. Kolkata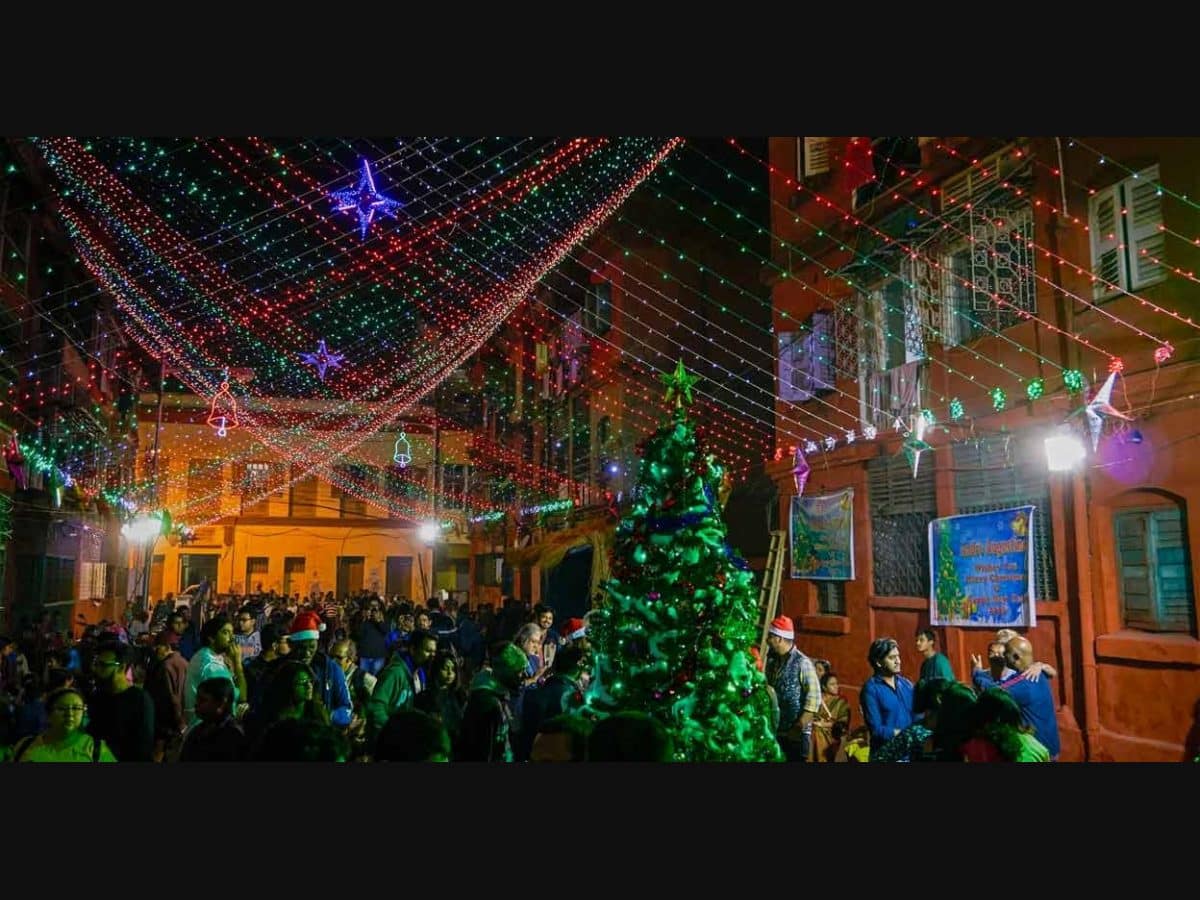 The city of Joy, Kolkata has happily embraced the festival of Christmas in such a way that Kolkata today has one of the best Christmas celebrations across the country to offer to its residents and tourists.
The festival of Christmas does not feel as native anywhere in the entire country as it does in Kolkata. All of the streets are lined with restaurants, pubs, and bars that are kept running all night long.
2. Pondicherry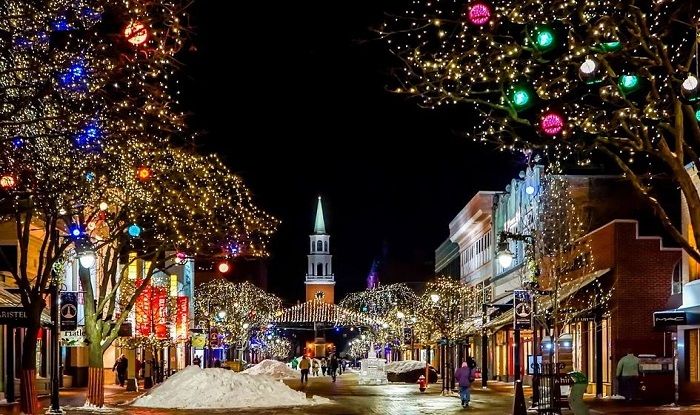 Talking about Christmas, one cannot forget this once-French colony that boasts of the French culture and practices to this day. Pondicherry is beautiful and mesmerizing in December. If you want to watch Christmas celebrations in their truest form, then you should definitely visit Pondicherry.
From beautifully lit-up Christmas trees set in malls and other public places to all-night mass in famous churches, Pondicherry offers you the best Christmas experience.
3. Daman and Diu 
Due to the rich colonial past that Daman & Diu has, Christmas celebrations in this union territory are highly influenced by Portuguese culture.
The cultural shows, colorful lamps that brighten the night sky, the vibrant and exhilarating Corrindinho Portuguese dance forms, and on top of that, the church service make Daman & Diu by far one of the most beautiful places to visit during Christmas in India.
4. Kerala 
The beautiful backwaters of Kerala are framed by nature just so that humans can have enjoyed holiday festivities. The Christian population in the state is quite higher than in any other state of the country and you will also find a large number of churches across the state as well.
The houses, churches, streets, and markets here get decorated with Christmas lights and ornaments during this time. You can join people who gather at the churches for Midnight Mass, watch the Christmas play or even have a bonfire on the beach. Kerala is one of the best places to celebrate Christmas in India, and if you plan your trip during the holiday, you can enjoy the festive spirit.
5. Goa
Popularly known for exotic beaches, amazing seafood, and wild night parties, Goa is a fan-favorite destination for Christmas and New Year celebrations in India.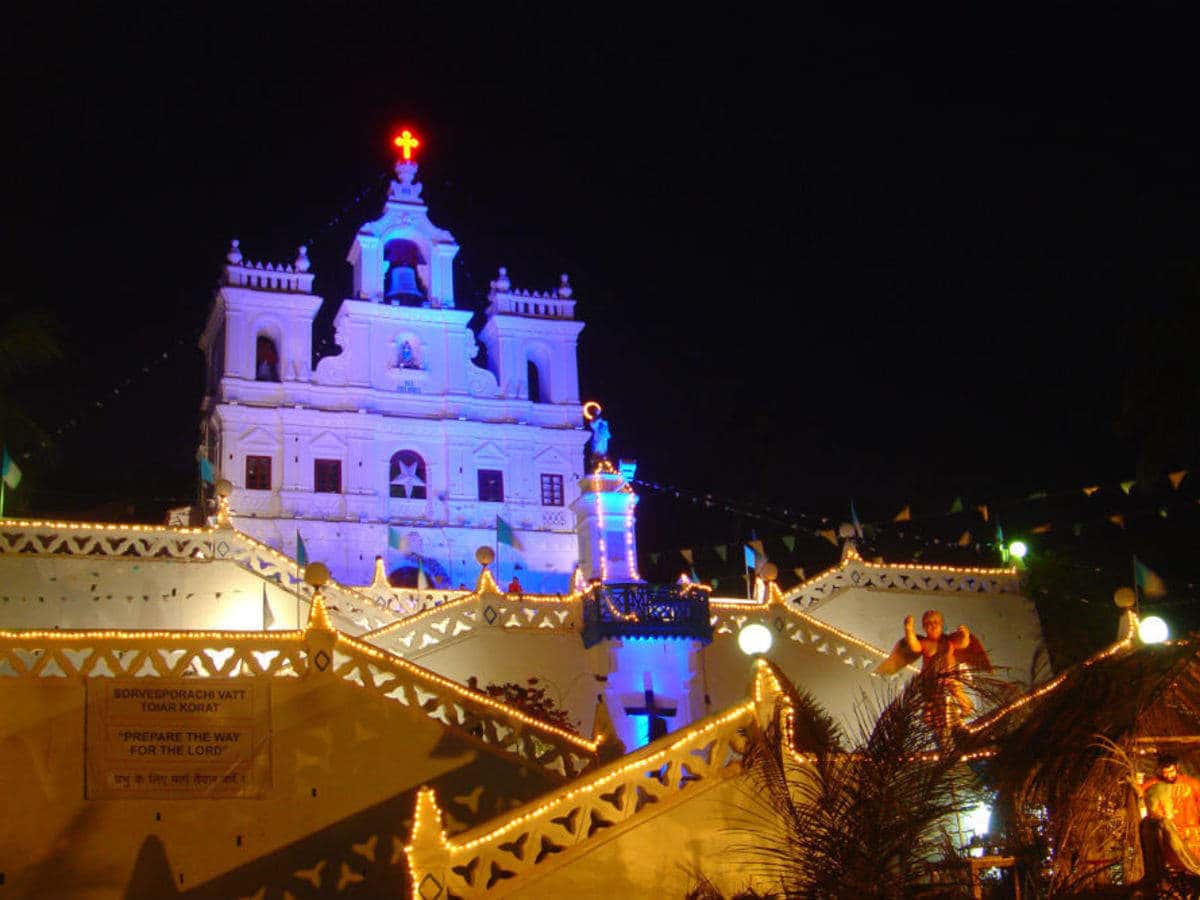 Dancing to your own rhythm and sipping beer along with your friends is something that nobody would mind when it comes to partying all night long. However, if you want to celebrate Christmas in a traditional manner, you can attend midnight mass in the churches of Goa and sing carols and enjoy peacefully.
Also Checkout: 7 Best Waterfalls In Goa To Add In your Itinerary