The genre of comedy is never given enough credit, it is easily assumed that only serious films involve intense filmmaking. But a good comedy isn't easy to make, which is clearly visible in the dearth of great comedies from the Indian film industry. For an industry which produces over a thousand films each year, we have only a handful of comedies that are memorable and could to revered to as classics.
Here is a list of 7 comedies that just can't be remade, and will always be remembered as great comedies.
1. Golmaal (1979)
Directed by Hrishikesh Mukherjee, Golmaal is perhaps the most loved comedies of all times. The film encompasses Ramprasad's hilarious series of lies to get and maintain a job at Urmila Traders to impress his boss "a man of strong likes and dislikes". The film delightfully represents a common man's dreams and aspirations this is the reason why Indian audience still continues to relate to it.
2. Chupke Chupke (1975)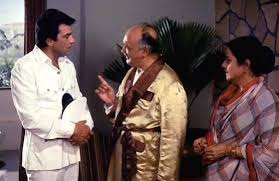 Another comic masterpiece directed by Hrishikesh Mukherjee is 1975's Chupke Chupke. Studed with a phenomenal star cast including Dharmendra, Sharmila Tagore, Amitabh Bacchan, Jaya Bacchan, Om Prakash, Asrani, David and Keshto Mukherjee. Each character in the film has their own comic charm – the handsome and witty Dr. Parimal paired with equally charming Sulekh, the nervous Sukumar Sinha, the not so sharp Raghavendra and of course the very hilarious Keshto Mukherjee.
3. Chasme Baddoor (1982)
Directed by Sai Parajpay, the film is a very realistic representation of friendship and is one of the very few films that talks about three students. One of which is very studious and serious while the other two can be best described as roadside Romeos. The two friends falsely boast of their flings with Seema (Deepti Naval) not realising that their friend Siddharth (Farooq Sheikh) was actually in a serious relationship with her. The film not having a big budget or big stars went on to celebrate its silver jubilee and is still greatly loved by the audience, it was remade in 2013 but the remake couldn't recreate the charm of the original.
4. Hera Pheri (2000)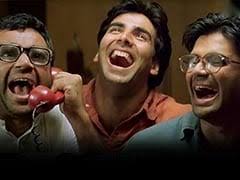 Directed by Priyadarshan, Hera Pheri which released 20 years ago is hands down a classic. The situational comedy has acquired an iconic status over the years. The unforgettable trio of Raju,
Shyam and Babu Bhai had rib-tickling onscreen chemistry. The film is memorable for the iconic dialogues, for hilarious situations and unique characters.
5. Chalti Ka Naam Gadi (1958)
Directed by Satyen Bose, a multi-starrer featuring 3 brothers, Ashok Kumar, Kishore Kumar and Anoop Kumar. The central female character played by Madhubala is a quintessential Bollywood heroine. The film is full of drama, humour, action, romance and much more than just a delight to watch each and every aspect of the film come together beautifully making it one of the most memorable comedies of all times.
6. Jaane Bhi Do Yaaro (1983)
Directed by Kundan Shah, the film has everything going for it, an incredibly talented cast including names like Om Puri, Narisuddin Shah, Ravi Baswani, Neena Gupta, Pankaj Kapoor and Satish Kaushik. The film is an intelligent satire on the rampant corruption in Indian, where two photographers get entangled in a corruption scandal and try to expose it only to end up behind the bars themselves.
7. Dhamaal (2007)
Directed by Indra Kumar, the 2007 film features the ensemble cast including Sanjay Dutt, Arshad Warsi, Javed Jaferry, Ritesh Deshmukh Ashish Chaudhry, Tikku Tilsania, Asrani, Sanjay Mishra, Vijay Raaz, and Manoj Pahwa. The film is about 4 friends doing all kinds of crazy things for easy money, finding out about a huge amount of money hidden in a Park, and thereon begins a crazy journey while the four split-up to keep all the money to themselves.
Also Read: Doja Cat Net Worth 2022- Early Life, Career, Personal life, Quotes