Allow me to assist you with some much-needed research before you pack your luggage. Here is a list of the cheapest nations to visit for a budget vacation that is only a few hours away by plane from India.
To keep things easy, the countries are divided into categories based on their currencies in Indian Rupees.
You can easily travel to a foreign place on the same budget as you would for a domestic location.
Yes, it needs extensive research, careful planning, advance reservations, and an adventurous spirit willing to take on any challenge, but that is just where the fun lies!
Here are 5 countries that are inexpensive to visit from India:
1. Sri Lanka 
Ravan's Lanka, named by Lonely Planet as the greatest place to visit in 2020, is known for its stunning beaches and delicious cuisine. Photographers will enjoy the gorgeous scenery, flora and animals, rural lifestyle, and ancient remnants.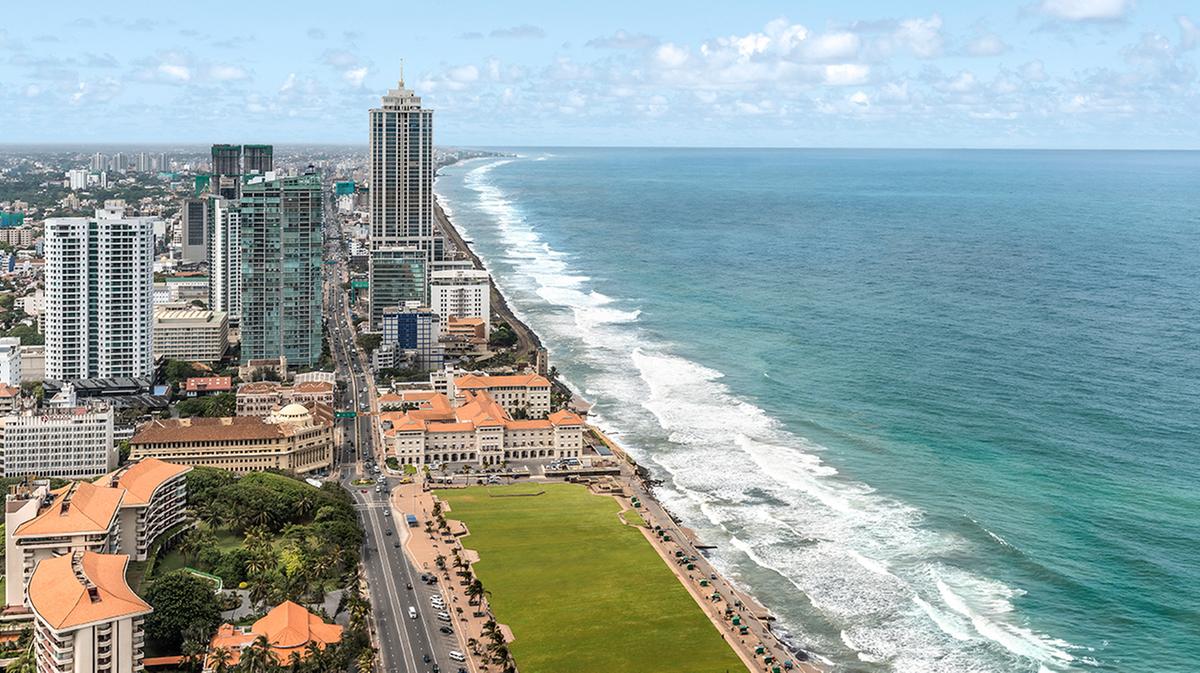 Tourists must obtain a permit to photograph Sri Lanka's major ancient monuments. If you're on a budget, Rs 500-700 should be enough for a day's journey.
The cost of a night's stay might be as low as Rs. 700-1000. Not to mention that it is one of the most affordable nations to visit from India.
Stay: 150 Rs(hostel)
Food: 400 Rs Per Day
2. Thailand
Thailand, with its ultra-modern metropolis and rich cultural heritage, luxurious royal palaces, and ancient ruins, should be your first choice if you want to travel cheaply from India!
Thailand is a cheap country, but if you're on a tight budget, here's how to save even more money during your trip: Get off the beaten track – Living like a local is the simplest way to save money in Thailand.
Stay : 250 Rs(hostel)
Food : 600 Rs per day
3. Cambodia
Cambodia, one of the cheapest Southeast Asian nations to visit from India, is known for its rich history, gorgeous coastlines, and inexpensive foods. In Cambodia, an average of Rs 800 is sufficient for a day.
Cambodia, home to the Angkor Wat temple, is a budget traveler's paradise.
This is one of the greatest bets for anyone looking for the cheapest countries to visit from India. It is beautiful, natural, and culturally rich.
Stay : 200 Rs 
Food: 400 Rs
4. Nepal
Nepal is a country rich in wildlife and spiritual culture, nestled between the Himalayas and forests. This is the place to go if you want to get away to a country of peace and quiet.
There are several mountains for trekking and woods to explore for adventure seekers, and it is also one of the cheapest and closest nations to visit from India. In Nepal, a daily budget of Rs 400-700 can be expected.
Nepal is a lovely land of snow peaks and streams, yaks and yetis, monasteries and mysticism, nestled in the majestic Himalayas.
Stay : 150 Rs
Food: 400 Rs per day
5. Laos
Laos is a Southeast Asian country with a wide range of green hues. The environment, with its dark forests, vivid green rice fields, and gleaming tea leaves on the mountains, is a visual feast.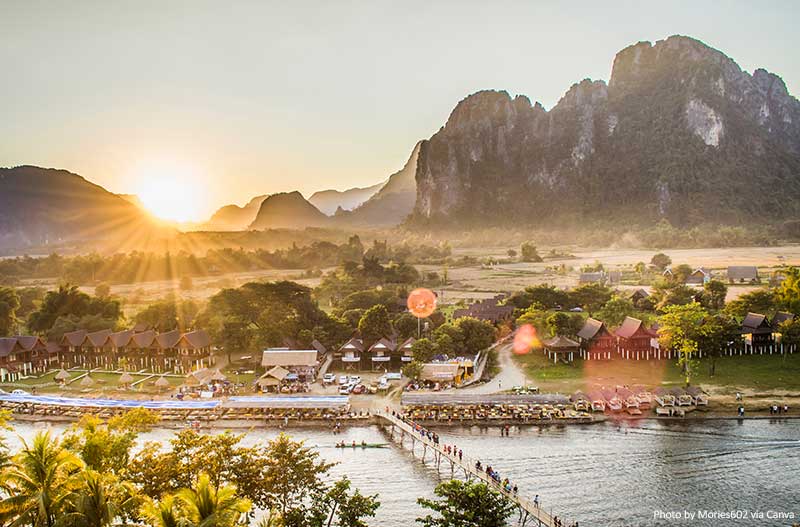 Its Buddhist monasteries and French architecture are equally well-known. Dorm rooms are the most affordable alternative, with rates ranging from Rs 400 to Rs 800 per night.
Food is very cheap, whether at a high-end restaurant or on the streets, with prices ranging from Rs 100 to Rs 300. For Rs 150-300, you can rent a bike for sightseeing within the country.
Stay: 400Rs (Homestay)
Food: 500 per day
Also Read: 5 Best Places to Visit in Barcelona

Source: TheHospitalityDaily