In September 2020, then-president Donald Trump issued an executive order to ban any type of teaching/training that discussed "Divisive Concepts," "Race or Sex Stereotyping," and "Race or Sex Scapegoating." This includes Critical Race Theory which merely aims to teach complete American history without excluding the inherent racism.
Though Joe Biden, the current President, revoked that order as soon as he took the authority, it is reported that 25 states have initiated steps to ban and even punish the teaching of Critical Race Theory in schools. Among these are five states where such a bill has already become law.
Kimberlé Crenshaw, the foundational theorist and one who coined the term, said Critical Race Theory is a discipline that seeks to understand how racism has shaped U.S. laws and how those laws have continued to impact the lives of non-white people. She explained the role of law in ssystematizingracism and keeping it hidden.
"We can never forget that slavery was perfectly legal and constitutionally protected. … Law has played a mixed role in our history. It has enslaved us. It has justified disenfranchising us. It has justified segregating us. It has justified marginalizing us, criminalizing us."
In its entire history, the American justice system has enslaved, segregated, and continues to marginalize the non-white population granting what is called "White privilege" to the White majority.
Ironically, Republicans are using legislation to ban and remove the trace of an academic discipline that talks about racist legislation from the likes of Black Codes of the American South to the infamous Jim Crow laws.
After World War II, such discriminatory laws came under serious scrutiny. In 1948, President Harry Truman issued an executive order to eliminate all forms of racial discrimination in the military.
Finally, the civil rights movement achieved the pinnacle of success with the passage of the Civil Rights Act of 1964, which abolished the Jim Crow laws.
However, discriminatory laws such as those passed by Trump and the 25 states continue to threaten whatever progress liberal America has achieved.
On June 24th, US Rep. and Chairman of Republican Study Committee Jim Banks wrote an open letter to his fellow Republicans declaring that they collectively "reject the racial essentialism that Critical Race Theory teaches", asking them to "Lean into the culture war".
Critical Race Theory has been misinterpreted as a discriminatory study and misinterpreted as a political tool. However, what CRT does is that it "addresses relevant and dynamic socio-legal racial issues such as affirmative action in education and employment, hate speech, criminal justice, immigration, and federal Indian law."
Some of the key points to keep in mind, according to Adrien K. Wing:
It assumes that "racism is a normal and ordinary part of our society, not an aberration. in. Our world is color-conscious, not colorblind, and thus the law must be, as well". 

"Race is a social construct and is not a fixed or biological reality."

"It considers the struggle to attain human rights a critical step for American minorities". 

"It considers the law as insufficient in and of itself to formulate solutions to racial dilemmas,… [hence] it believes in both theory and practice."
The American dream is based on meritocracy and its history provides a simplistic account of conquering and rule with a free-for-all attitude, but what it does in practice is harbor a winner-takes-it-all approach that ultimately marginalizes and exploits whoever comes below the absolute majority.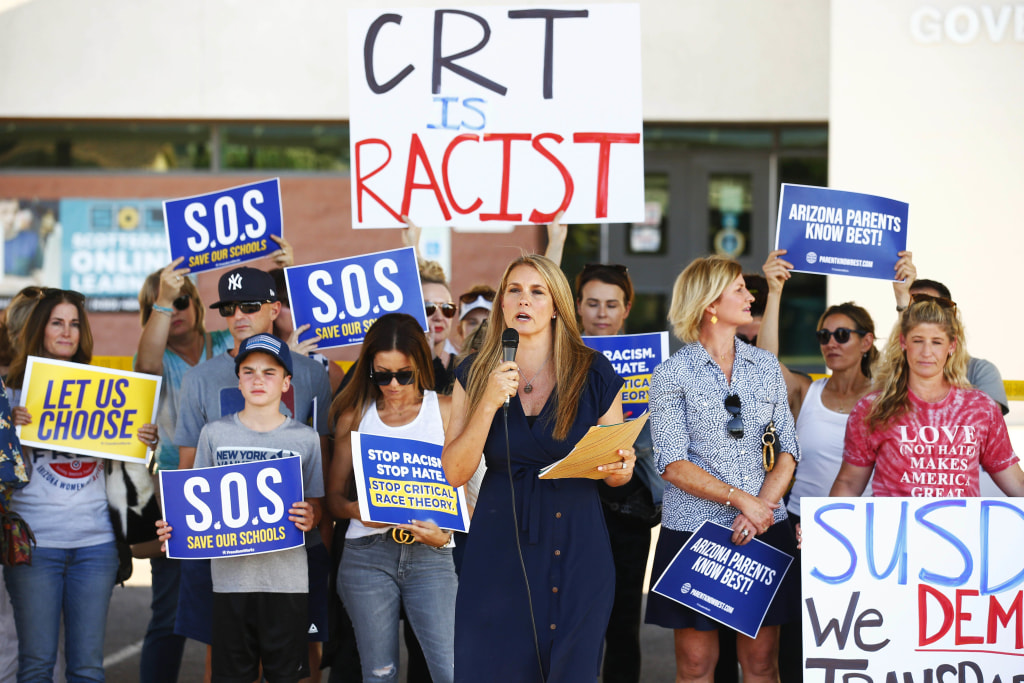 Critical Race Theory provides that essential critical view at this reality where race is still the determining factor when it comes to non-White population and its rejection from school curriculum affects the future of a country whose past is riddled with problems of racial discrimination.
Also Read: Swami Vivekanand's Death Anniversary: Remembering The India's Most Celebrated Monk