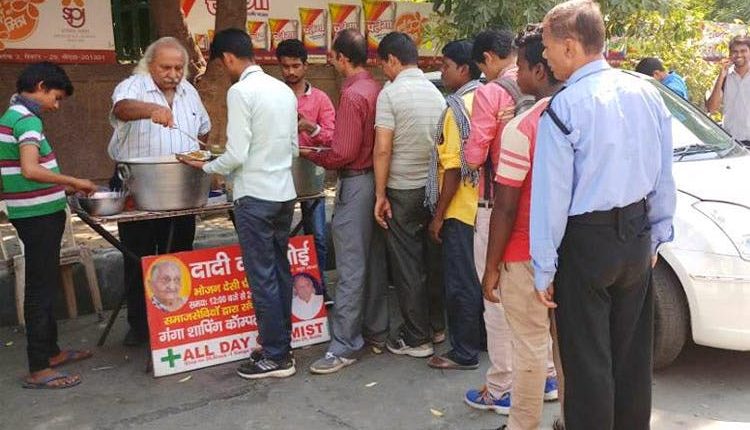 DADI KI RASOI IN NOIDA IS BREAKING ALL THE NORMS; GIVING FOOD AND CLOTHES AT RUPEES 5 AND 10!
Some people do social service so that they can pay off their karma whereas some people do for the actual reason; humanity!
People tend to lose their appetite as they enter old age and for a similar reason, Anoop Khanna, the man behind this venture was worried about his mom not eating her meals and finally decided to give away the extra food to the needy people.
Fascinating enough? Indeed it is! Though the inception of this venture, Dadi ki Rasoi was on a very strange note the way it reached heights is absolutely remarkable.
The quality of food is too taken care off. Starting from preparing it in desi ghee to keeping fruits and sweets to satisfy one's sweet tooth, Dadi ki Rasoi has it all.
He offered food for 5 rupees per plate and within no time his venture became a super hit making it difficult for him and his assistants to cope up with.
Initially, his venture was friend dependant. However, he then hired full-time people so that he could rely on them and expand his business.
And guess what? He started it in sector 25 Noida and now to expands till sector 17! Every day a huge no of people come to not only take food but also clothes for 5 rupees!
You don't need to do charity always right? Even a small step can create wonders. Just like Anoop Khanna, start now.