Disasters we live with: Learning from the Gandhian philosophy
Unified commitment to cause based action, and the transparency is the solution.
Mahatma Gandhi in his writings was mainly focused on the causes of social vulnerability and different ways to overcome it.
His philosophy of truth, generosity, and non-violence is still relevant for peace, progress and ultimately the development of the world.
In these trying times,  when nature has unleashed its wrath upon mankind, we can learn a lot from the Gandhian way of addressing a disaster.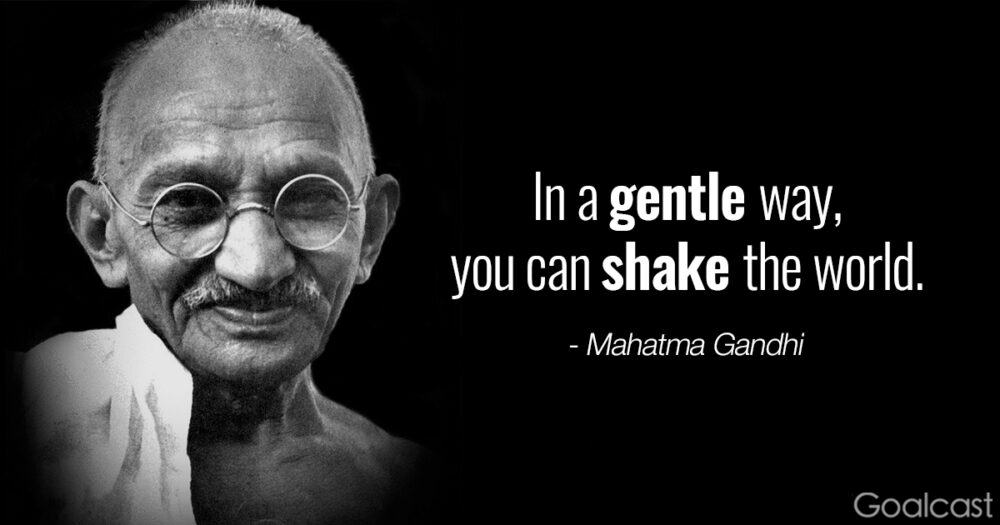 Gandhiji has written on various disasters he witnessed a number of times.
His thoughts, experiences and actions are so much relevant in today's technological laden 21st-century society.
The father of the nation, in his writings, has outlined the insights in addressing the challenges posed by the repeated and frequent calamities.
Bapu firmily believed in the concept of "man as a social animal".
Man is supposed to be friends with nature, and thus, when he tampers with it, an unbalanced, disturbed nature is never going to get friendly.
1. When a plague epidemic hit Johannesburg, South Africa in 1905.
The town council showed a very sluggish response to the epidemic. Its measures and response was something to do with the colour of the sick man's skin.
Gandhiji was fighting both plague and prejudice.
On January 16 1905 Gandhi enlisted simple measures to follow for each and everyone to stay protected from the epidemic.
It contained all the necessary measures from cleanliness and hygiene to proper nutrition and social isolation, much similar to the present Covid-19 pandemic guidelines.
2. When an earthquake, that measured 8 plus on the richter scale, hit the Bihar-Nepal border in 1934.
Gandhi gave a statement that the earthquake was a punishment of social evils.taking a broader look Gandhi expressed his belief that conditions of droughts and floods earthquakes can be forgotten or repaired. However, the moral lessons would have to be learnt out of them.
Gandhiji asserted that sins cannot ruin the physical world, disasters do it, but social evils, prevailing into the society are terrible and can bring disruptions to harmony and brotherhood. his message was that natural disasters should bring a man closer to another and mankind nearer to God. The message of universal brotherhood.
3. When Gandhi observed that "tragic picture of Orissa" hit by a famine and flood during the 1920s and 1930s
Mahatma Gandhi wrote a number of write-ups on the devastating effects of the disasters on Odisha.
He wrote, "the cry of Orissa" on November 3, 1933, in the English journal "Harijan".
Gandhi said, "Odisha haunts me like a nightmare, such a splendid place its workforce construct the nation, yet so helpless."
What Mahatma Gandhi wrote then sounds so contemporary for Orissa.
He wrote on the floods of 1924 that hit the Malabar coast region causing unspeakable damage along with sufferings.
His cautionary words he wrote then, are becoming a sad reality in Mumbai which is getting impacted by floods caused due to excessive rain.
The core of his write-ups included issues of acute poverty of people, absence of governance to deal with such disasters, need for the sense of volunteerism.
His philosophy is true for other towns and cities as well, which faces repeated disasters at the root of which remains human intervention.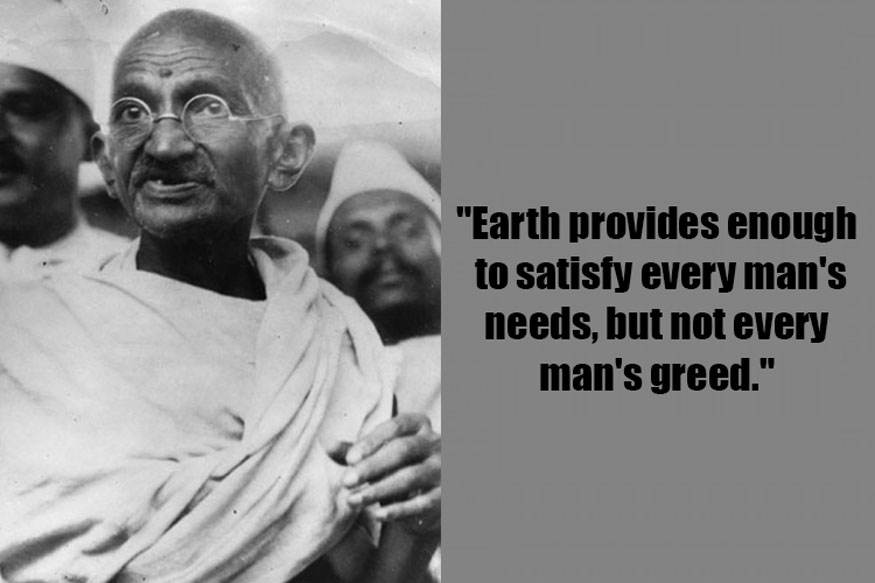 Unified commitment to the cause-based action and transparency is the solution :
India is distressful and helpless unless and until it values "the dignity of labour."
Gandhiji gave the Mantra of self-reliance, to count on their own strengths and skills.
He even suggested the ministers set examples of leadership and to work like labourers when calamities strike.
It is thus, a high-time for us :
to understand one's responsibility in a society
to be friends with nature wise consumption of its resources,
to initiate sustainable development
to value the dignity of labour
to boost localised governance, right from the roots.
to be

smart in the age of social media and technology for proactive prediction and mitigation.
Mahatma Gandhi was named TIME Magazine's Person of the Year in 1930, and remains the only Indian to be honoured with the title. Describing him as 'Saint Gandhi', the magazine wrote that Gandhi's "1930 mark on world history will undoubtedly loom largest of all." The magazine later also included him in the list of 25 Political Icons.