The Dominican Republic, the "fastest growing economy in Latin America" and Haiti, the poorest nation in the Western hemisphere share a border and also human relations, the latter being severed by re-enforcement of the former.
On 27th February, President of the Dominican Republic, Luis Abinader announced new plans to build a high-tech border wall along 190 kilometres of the 391 kilometre Dominican-Haiti border.
In a statement, Abinader declared that this Trump-esque move will "put an end to the serious problems of illegal immigration, drug trafficking, and transit of stolen vehicles that we have suffered for years and achieve the protection of our territorial integrity".
For two years, Abinader is hoping to enforce serious counter-measures to any migrants 'trespassing' in the booming economy of the Dominican Republic.
The double perimeter fencing on the frontier will also include facial recognition technology, digital fingerprinting technology and infrared cameras.
The announcement is a crushing blow to the Haitians who have been caught up in a turbulent struggle with their president, local gangs and the falling economy.
Only recently, Haitians took to the streets of the capital of Port-au-Prince and then to the presidential palace to show their discontent with the government.
Over thousands of angry protesters have been out on the streets since February, demanding that president Jovenel Moïse step down.
The president's term officially ended on February 7th, but Moïse wants to govern for another 12 months because he took office a year after he was voted in.
Now, these protesters are demanding new elections. Jovenel Moïse was elected in 2016 promising to end Haiti's cycle of violence and corruption but things have only gotten worse.
Murders are on the rise, kidnappings surged by 200 last year. Also, people suspect Haiti's gangs are in collusion with the government.
The Dominican Republic, as a thriving neighbouring nation, was the likely place to gain some semblance of peace, informal employment and shelter from the increasing criminality, lack of civil rights protection in Haiti.
According to reports, there were between 650,000 and 1 million Haitian immigrants in the Dominican Republic, almost 5% of the country's total population! However, Dominican Republic has taken a series of steps that have deemed Haitians unacceptable.
This year itself, Dominican Republic has terminated legal status for more than 150,000 Haitian workers, due to COVID-19.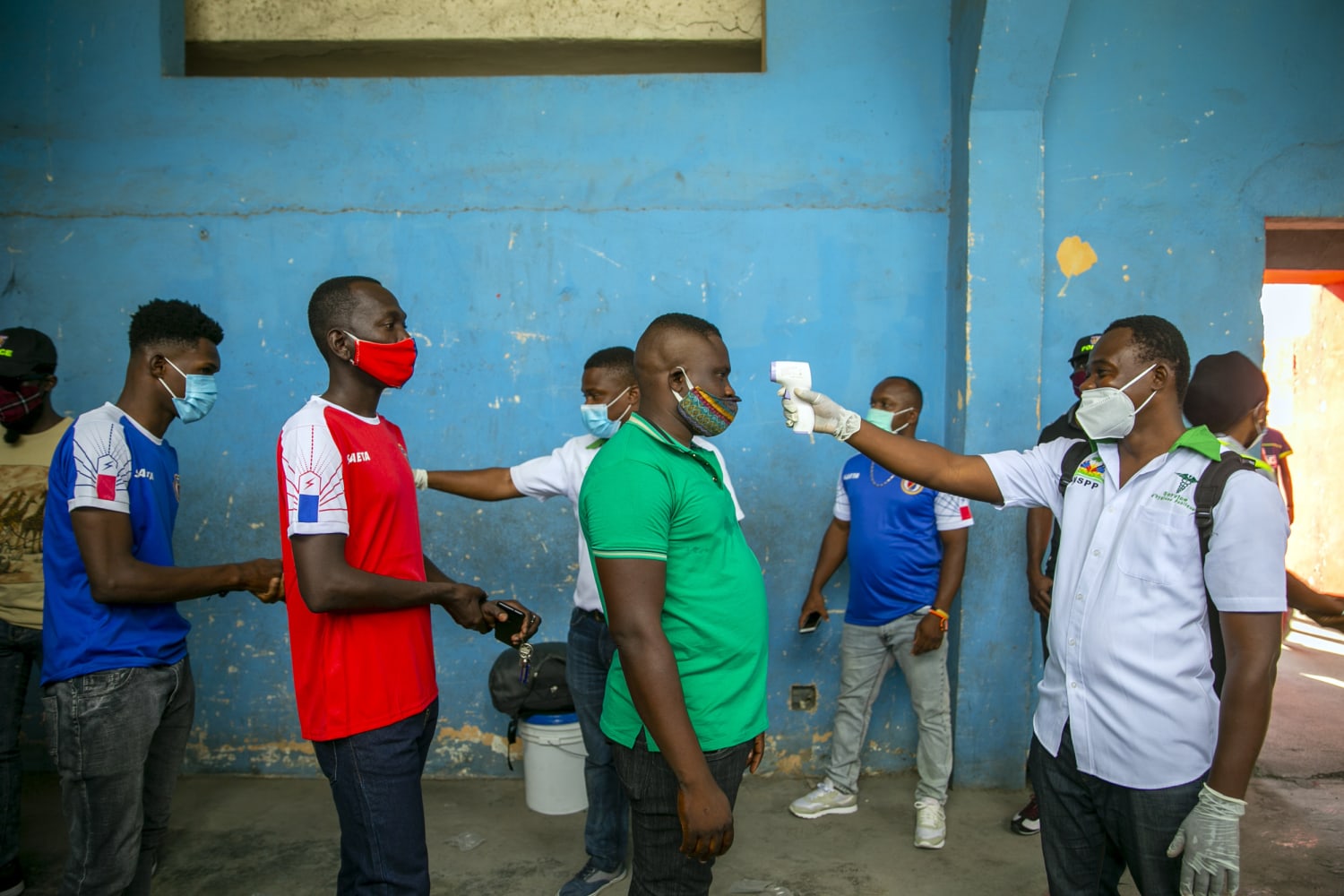 Unemployment and inflation are making it difficult for families to feed themselves. Some are desperate enough to send their children away, others flee on their own. Things in Dominican
Republic is much safer and it is easier for people to make ends meet which is why many Haitians cross in to look for a better life.
But this influx of migrants is causing a lot of xenophobia in the Dominican Republic and the government is responding to the Haitian crisis by erecting a high-tech wall and deporting the ones they catch.
By some estimates, around 70 per cent of the kids working and living on the streets of Santiago are Haitians. Where are these kids going to end up? Only time will tell.
The Dominican Republic's actions of erecting a wall is not a new act of censorship of Haitian. The problem is older and actually racial. The wall is symbolic of the decades-long 'othering' of the Haitians and an addition to the series of actions meant to uproot Haitians from the soil of the Dominican Republic.
Antihaitianismo is a specific form of anti-Blackness garnered even by the Dominican constitutional court. An amendment in the law in 2013, caused 70,000 to 80,000 Dominicans of Haitian descent to be deported.
President Luis Abinader is ensuring his future plans by finding support in the anti-Haiti sentiment of his nation and in order to fulfil that he is willing to strategically erase all signs of Haitian misery by building walls, where there should be bridges.
The tale of two neighbouring nations has become intertwined through denial of the two presidents, who protect their power by putting the lives of their people on the line.
About the author
Tanya is a postgraduate student of English from St. Stephen's College.
Also Read: Narada Case: The Supreme Court Annuls The High Court's Order On Refusal To Accept The Affidavit Of Mamata Banerjee