Gautam Rege, resident of Pune, Maharashtra was mistakenly delivered Bose wireless earbuds worth Rs 19,000 for an order he placed for a skin lotion of Rs 300.
Moreover, when Mr. Rege contacted the Amazon customer support service about this and filed a return, the reply that came was unexpected. He was asked to keep the package as the order was "non-returnable".  A few hours later after his complaint, he even got a refund for the undelivered skin lotion.
Amazon customer took to Twitter to share his experience he had recently shopping online. "Bose wireless earbuds (Rs 19k) delivered instead of skin lotion (Rs300k). @amazonIN support asked me to keep it as the order was non-refundable!" he tweets on Wednesday. Earphones worth ₹19000 in ₹300 only; Amazon customer told to keep it.
His tweet went viral hours after he posted with more than 7000 likes and 1500 plus retweets. The comments sections were flooded with many envying, congratulating, suggesting this lucky Amazon customer what should he do now.
This is not for the first time that an E-Commerce platform Amazon has made such a mistake. Earlier also reports of wrong order deliveries have come up and now all the customers who have similar stories are sharing their experiences with Mr. Rege replying in the comment sections with evident images.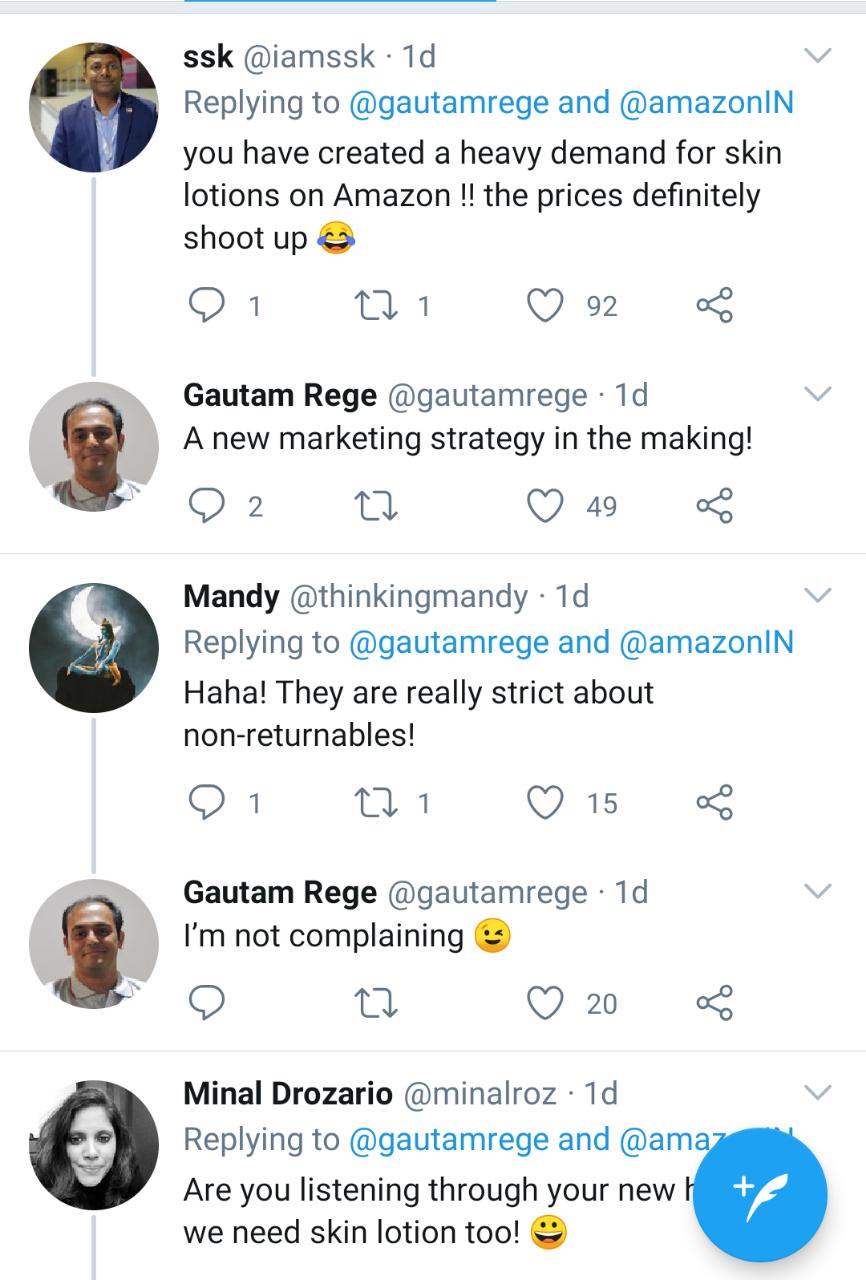 "Hey, I got a skin lotion instead of my Bose earbuds. Let's exchange." Wrote one replying Rege on his Tweet. Another asked which lotion they need to place an order in the process of getting that luxury.
[zombify_post]