Rajasthan is India's largest state in terms of land area. 60% of the state is desert. The state's half of the total population is facing water scarcity. Rajasthan Chief Minister Ashok Gehlot has launched a massive attack on the Central Government's Minister of Jal Shakti over the state's ambitious ERCP project.
Let us first understand, what is ERCP?
ERCP stands for Eastern Rajasthan Canal Project. ERCP is an important project prepared by former Chief Minister of Rajasthan and BJP leader Vasundhara Raje Scindia. A plan has been made to connect the Parvati-Kalisindh-Chambal rivers with a network of canals under this project. The cost of this entire project has been estimated at Rs. 38000 crores. About 13 districts in the eastern part of Rajasthan will benefit from ERCP.
Rajasthan has 15 river basins with surface water. Of these 15 river basins, only the Chambal and Mahi river basins have surplus water. During the rainy season, there is also surplus water in the sub-basins of rivers like Kalisindh, Mez, Kunnu, Kul, Parvati, etc. Through ERCP, there is a plan to divert the surplus water found in the basins of these rivers into the scarce areas.
Under this project, drinking water supply and irrigation water will be supplied to Jhalawar, Baran, Kota, Bundi, Ajmer, Jaipur, Sawai Madhopur, Dausa, Dholpur, Tonk, Bharatpur, and Alwar districts of Rajasthan. Under this, 2.8 lakh hectares of land can be irrigated through 26 different projects. With the completion of this project, surface water, as well as groundwater levels, will improve in these districts, which has emerged as a major problem in the last few years. Subsequently, new industry opportunities will also arise in the Delhi-Mumbai Industrial Corridor.
The Rajasthan government is currently investing in this project. In order to declare it a national project, the central government undertook a technical study. Prime Minister Narendra Modi hinted about calling this project a national project during the 2015 assembly election campaign, but it was shelved by the central government. In the recently presented Rajasthan government budget, Ashok Gehlot decided to form the ERCP Corporation. If the ERCP is declared a national project, then the central government will have to bear 90% of the total expenditure.
Who said what on ERCP?
On April 8, Rajasthan's Water Resources Minister Mahesh Joshi and Union Jal Shakti Minister Gajendra Singh Shekhawat were present at the regional conference held in Jaipur. Mahesh Joshi targeted Gajendra Singh Shekhawat while reminding him of Prime Minister Modi's promise to declare ERCP as a national project. Gajendra Singh replied that Modi Ji did not make any such promise. He added, "If he has made any such promise, if proven, I will retire from politics, otherwise you and the Chief Minister should retire."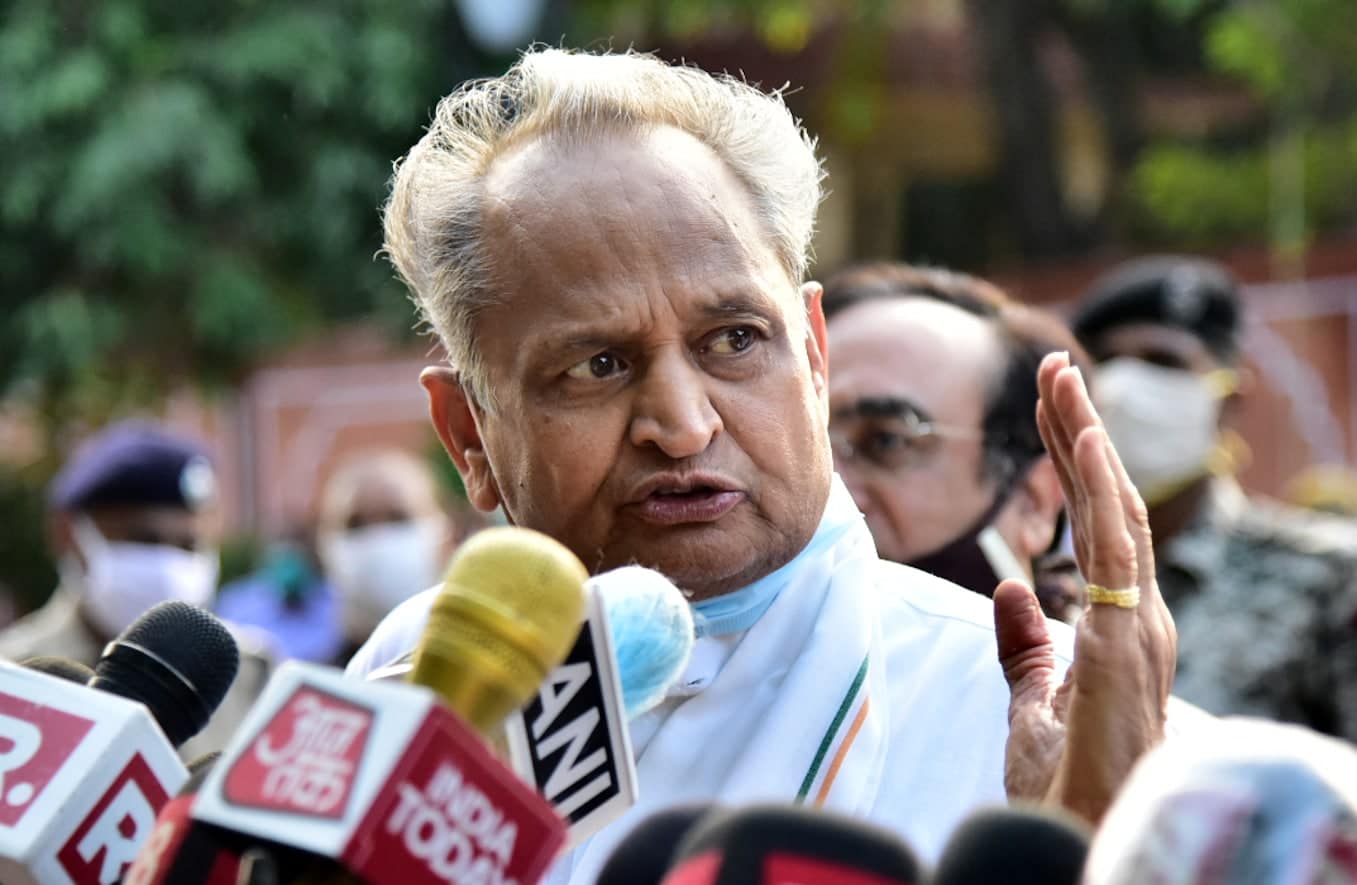 Countering this, Ashok Gehlot tweeted one after the other and put forward the statements made by Narendra Modi. Ashok Gehlot put forward videos of Narendra Modi's 2018 election rallies. On April 10, Ashok Gehlot once again attacked, saying that instead of helping Rajasthan, Gajendra Singh got stuck on whether the Prime Minister had promised or not. Even if the Prime Minister had not promised, we are entitled to demand it from him. If 16 schemes of irrigation and drinking water have been declared national, then what is the problem with the 17th? 40 thousand crores is not a big deal for the central government.
Ashok Gehlot further said that Rajasthan has given 25 MPs. He also added, "PM Modi had previously stated that ERCP (canal project) should be made a national project, but they are currently refusing to accept it. Ask our Union Minister from Jodhpur, Gajendra Singh Shekhawat, what type of Minister he is if he can't convince the Prime Minister to fund a project in his state."
Also Checkout: The reason for the HDFC Ltd. and HDFC Bank merger and the developments