There are some particular countries that have been favorites amongst students. This includes US, Australia, Canada etc. but Germany has become a magnet when it comes to enrolling international students worldwide. 
The Germans have lent a helping hand in most of the advanced technologies we use today. So it becomes no surprise as to why students, particularly from the engineering background, want to study here. Apart from this the German government offers a lot of perks to its international students so it automatically becomes a favorite amongst students of all disciplines. 
To begin with, the higher studies in the country are entirely funded by the government and there are almost zero tuition fees for the course. Studying is literally free for domestic and international students alike. The higher education system of Germany consists of 400 institutions divided into public institutions that host around 2.4 million students across the country and the remaining under private institutions that account for 5% of the total students enrolled.
The next positive of studying here is the education infrastuructre of the country. Higher education institutes are classified into three categories here;
Universities

Uiversities of Applied Sciences

Technical, Art, Film and Music Colleges
Universities in Germany are known to have excellent infrastructure as well as academia as well. A lot of optimal facilities are provided for the contemporary knowledge and a diverse professional staff contributes to compounding an enlightening curriculum; ensure promising future generations of experts regardless of the discipline.
The study programs in most of the German universities are designed in such a modern way that they keep the students updated about the most recent developments that are going through the world so the students become confident enough to face the world. Universities in Germany now all operate under the Bologna reform, which ensures all students get a unified and internationally recognized degree. 
Affordable costs of living are another reason why a lot of students choose Germany. With a little knowledge of smart financial management, you stay in Germany could be an easily affordable one. The majority of the amount is spending here on rents. But there are many options available to you like sharing a room which would cut your expenses by half. Moreover prices of food and transportation here is not expensive at all.
Even if these costs are too much, you can also look for a part-time job here to support your studies like a lot of other students do. Finding a job is quite easy for a EU student as there are no limitations whatsoever.
Meanwhile students from non-EU countries have to apply for a work permit, and their working hours are limited to 190 full days or 240 half days per year. There are a lot of employment opportunities that would not require you to possess a qualification. Also, Germany has a very well developed economy which supports thousands of jobs every day.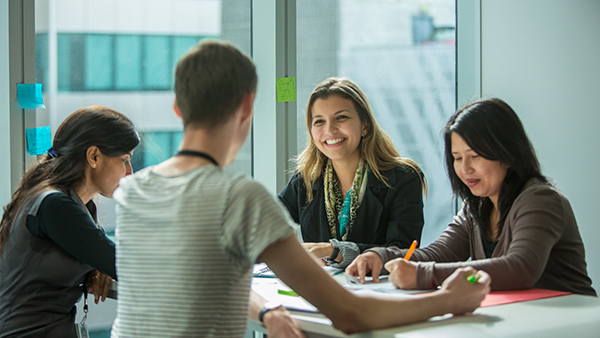 Finally, after completing your studies, you'll have the chance to stay on and seek work after you graduate. The law allows international graduates to stay for an additional 18 months to seek work, and you may even end up staying longer if that is what you wish.
Also, Checkout: Top Colleges For B.com (Hons.) In Delhi University

Source: TheEducationDaily