Comedy in India is evolving, but when it comes to comedy in Indian movies, not many have been able to transition with time. A lot of mainstream Bollywood movies are still doing slapstick comedy.
The filmmakers haven't really come to terms with the fact that these gimmicks can work for only so long. However, there are a few comedians who have been a part of the slapstick comedy era and are still relevant today.
It is because of how they've improved their humor with time. Talking of such comic actors, one cannot simply miss out on Johnny Lever, the OG.
A lot of younger people remember him because of all the memes. But it's also quite surprising that these movies of the late 90s and early 2000s are still so relevant in terms of comedy that they've easily become a part of the meme culture.
Here's looking at some of his best performances:
1. As Babulal in Baazigar (1993)
The head servant of the Madan Chopra house who suffers from short-term memory loss and speaks in incoherent sentences, the character of Babulal from Baazigar was derived from a very old and exhausted mold of characters, but Johnny Lever's antics made it very funny, even with the PJs.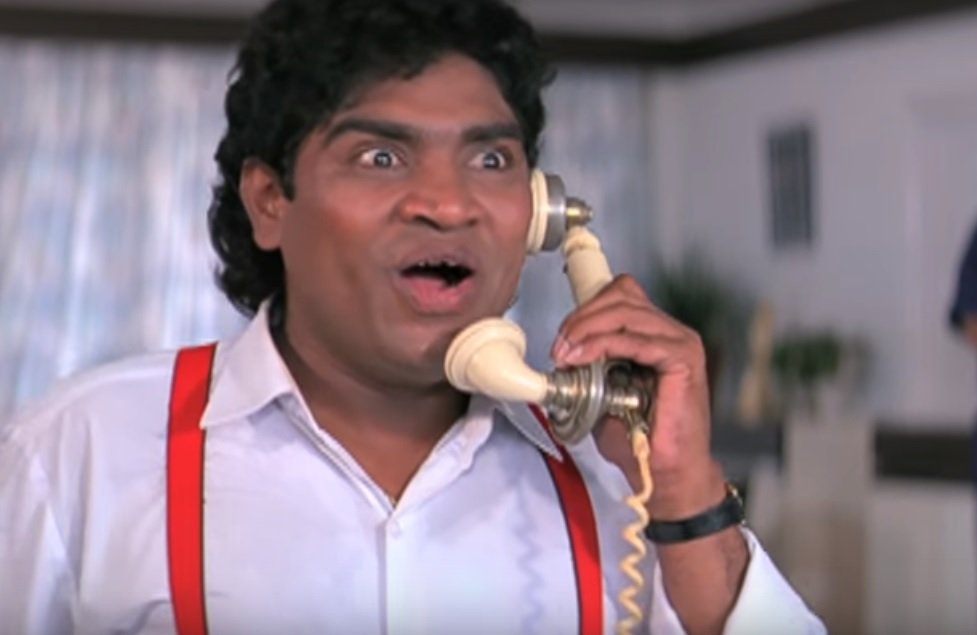 2. As Ram Lal in Badshah (1999)
Badshah, the movie itself is filled with gags and larger-than-life superhero stunts, but one can simply never deny the comic relief that Lever brought to the screen right from the very first scene. Playing an aide to
Shahrukh Khan's Badshah really stole the scenes with his serious yet funny detective avatar. And who can forget those glasses he wore to the casino?
3. As Haldiram in Kabhi Khushi Kabhie Gham (2001)
Remember the 'Kahaann gayeee. Kahan Gaye? Kahaann gayee.' scene from Kabhi Khushi Kabhie Gham? Well, that's precisely how we sum up Johnny Lever's ability to steal the audience's attention with one scene, even in a movie that had an ensemble cast like this one.
This scene, too, has become a part of the meme culture like anything, and we love it.
4. As Topi in Nayak (2001)
Well, Nayak is a movie that is famous for various reasons and has especially gathered more attention because the netizens started calling it the Delhi CM Arvind Kejriwal's biopic.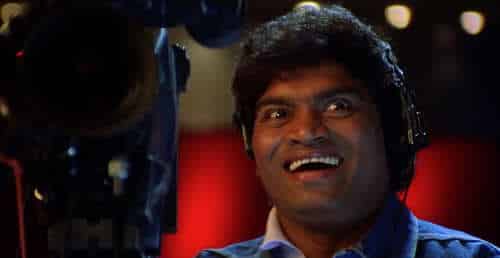 All reasons aside, one can simply watch the movie for Johnny Lever playing Anil Kapoor's faithful cameraman, Topi, who provided the much-needed comic relief in an otherwise serious film.
5. As Munnabhai in Phir Hera Pheri (2006)
It wouldn't be wrong to say that every frame of this movie has become a cult in the meme world. It has to be the highest meme-generating movie ever.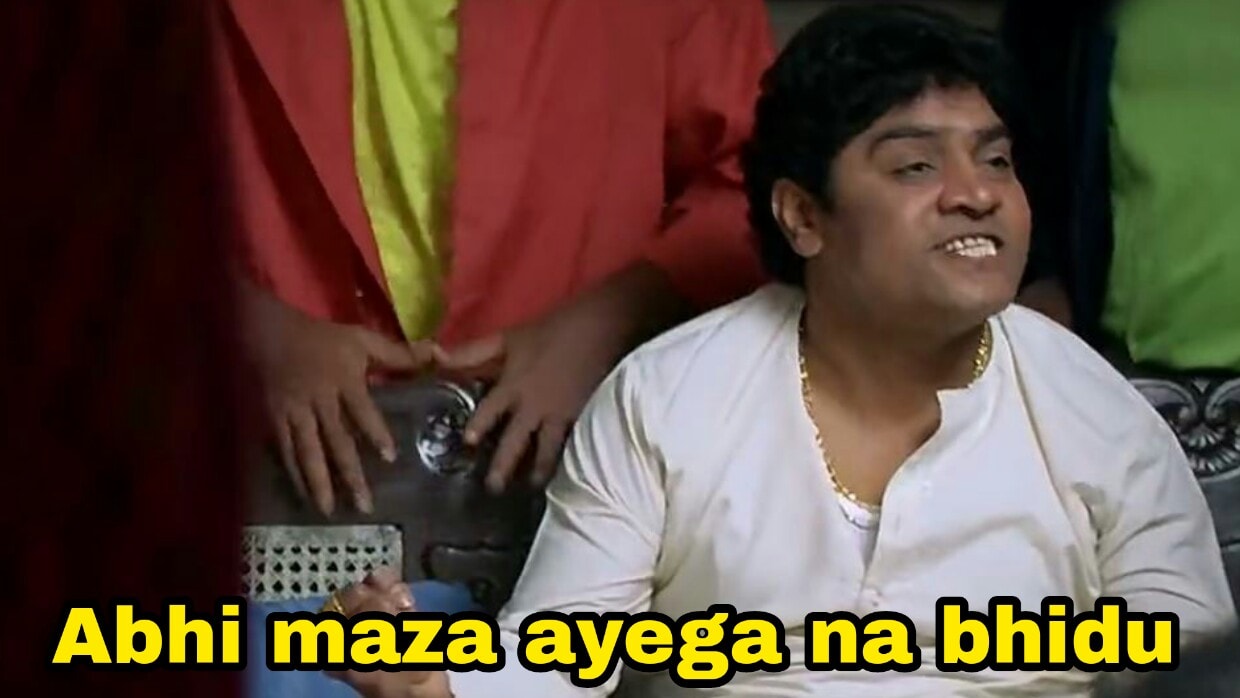 And who wouldn't remember the iconic 'Abhi maza ayega na bhidu' and 'maal kidhar hai?' moments? Johnny Lever as Munnabhai was equally, if not more, funny in the movie that had some very comic characters.
6. As Puppy Bhai in Golmaal 3 (2010)
Remember the 'main nahi dikhaunga' meme? Well, this is the movie. Johnny Lever has been a part of various commercially successful movies that made a good sum at the box office, and Golmaal 3 was one of them.
His character Pappi Boss, a.k.a Puppy Bhai, was a great addition to the cast. He was a forgetful criminal who managed to pull off PJs like anything.
7. As 'Award' Anushuman in Khatta Meetha (2010)
Remember the mechanic who comes to help Akshay Kumar's Sachin Tichkule fix the broken road roller? Yes, the one that eventually ends up making way more mess in Sachin's life.
That one scene is a testament to how great a comic Johnny Lever is. No one can stop laughing at the great camaraderie that Akshay Kumar and Johnny Lever share. It is one scene to watch if you're looking for hearty laughter.
8. As Mani Bhai in Dilwale (2015)
Okay, this might not be one of his best performances, nor was the movie any different from the set formula of a Bollywood masala movie.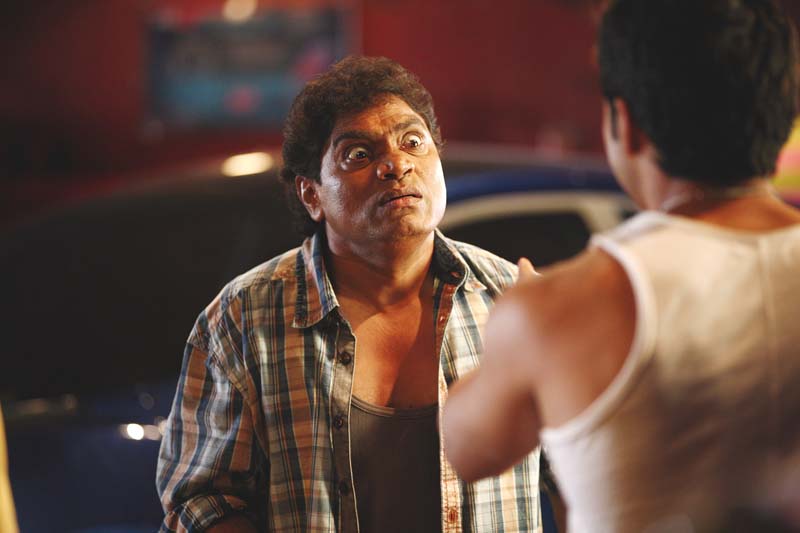 Still, one cannot deny the little moments that Johnny Lever created. His character, Mani Bhai, was shown to be a pickpocket, and boy, was he funny?
Also Read: 7 Moments From Friends Where Joey Was An Absolute Gem