With the current global situation, there has been an immediate effect on the entertainment industry. The producers have to re-engineer their business models, and this has led to several changes in how movies get released and are available for the audience. 
Due to the pandemic, old movies that were present in the back burner of production companies are getting a revival, many scheduled films are delayed and some are still in the grey area.
We have a plethora of such movies and today, TSA brings you some of the high budget Bollywood movies that got cancelled or never released.
1- PAANI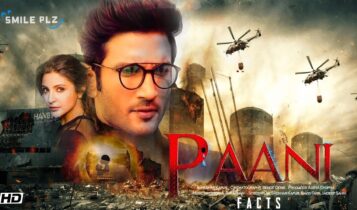 A movie based on the idea of water scarcity,
with a filmmaker like Shekhar Kapur and cast late Sushant Singh Rajput.
The idea of this movie was given by Shekhar Kapur in 2010 but he couldn't materialize the concept thus this movie got shelved completely. 
Shot 12 years ago. Part of huge bank of #Paani research pics/illustrations. The film script is about a future city where the wealthy take all the water. And then use water as a weapon of political and social control. It's a cautionary tale of what's coming if we're not careful. pic.twitter.com/KCilzj5DOc

— Shekhar Kapur (@shekharkapur) July 25, 2020
Despite Shekhar Kapur's immense talent and memorable films, there has been a long history of either shelved films of the movies that the director has left midway. Movies like Roop ki Rani Choron ka Raja (1993), Barsaat (1995), Dushmani (1995) were left midway and had to be completed by other directors. 
2- DON 3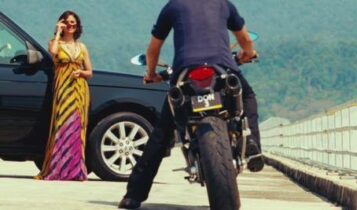 A movie with a director like Farhan Akhtar who made DON 2 with a phenomenal cast of Sharukh Khan, Priyanka Chopra, Boman Irani, Lara Dutta and various others was a huge success financially. The movie's end sequence gave a hint of the third instalment and literally nothing happened. It has been nine years but yet nothing is happening, you can be sure of one thing if something isn't materializing it isn't happening anytime. 
3- TIME TO DANCE 
Time to dance was supposed to be a Bollywood movie of action-romance and dance, produced by Bhushan Kumar and directed by Stanley D'Costa, starring Katrina Kaif's sister Isabelle Kaif opposite Sooraj Pancholi. This film was a debut for Isabelle Kaif, the film finished its full schedule. After this, the director decided to reshoot some clips. Meanwhile, the movie never released and Isabelle Kaif is now making her debut in Kwatha.
4- SHOEBITE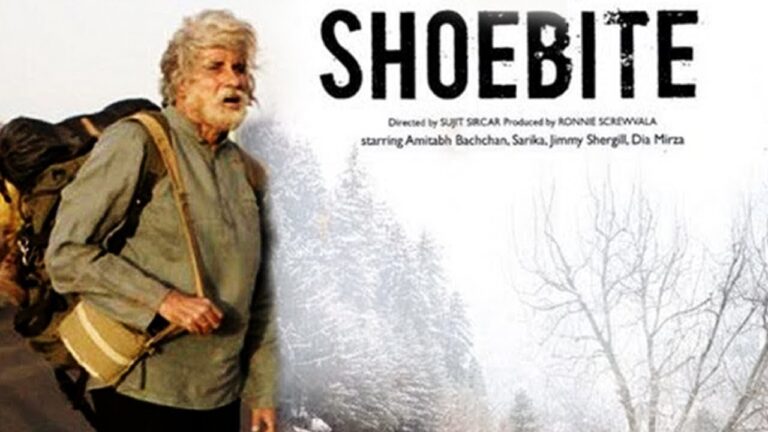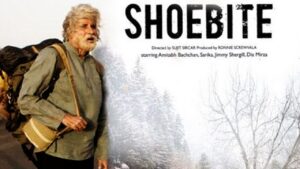 A movie Starring Amitabh Bachchan directed by Shoojit Sircar approached by Percept Picture Company, which was named Johnny Walke later was going to be produced by UTV Motion Pictures. The movie is a story of a man in his early 60s name 'John Pereira' old man who sets out in a journey of self-discovery. The entire movie was shot but UTV had a legal problem, therefore the movie never got released. 
Last year, Amitabh Bachchan requested to release Shoojit sircar's film Shoebite after a fan posted a request to release the film. 
PLEASE … PLEASE …. PLEASE .. @utvfilms, @Disney, Star or Warner's .. whoever .. PLEASE RELEASE THIS FILM ..🙏🙏🙏
Its been made with extreme labour of love ..
it was made and given to you years ago ..DON'T KILL CREATIVITY .. !!
We want must will watch #Shoebite pic.twitter.com/b9Z9wCTfTd

— DEEPJOY💝🆎💝EF (@DeepjoySarkar2) March 26, 2019
It has been nine years since the film completed, the lyrics of the film were given by Gulzar. This is still unclear that what exactly went wrong and why the film didn't get a chance to release. As per the reports, the film is under some dispute between production houses. 
5- HERA PHERI 3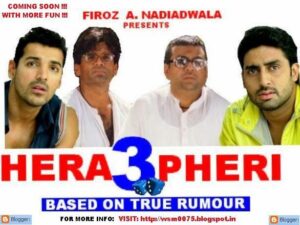 One of the funniest comedy franchises of the Hindi Cinema is Hera Pheri. Due to the success of Phir Hera Pheri in 2006, there were always plans in developing and releasing the third instalment of the franchise. 5 years ago in a promotional event, Hera Pheri 3 was announced with two new casts John Abraham & Abhishek Bachchan and Akshay Kumar was nowhere to be seen.
However, as per the current updates by Sunil Shetty, the movie is on hold as some differences need to be solved. 
Read more about Sushant Singh Rajput's case here; https://thesecondangle.com/sushant-singh-rajput-case-a-complicated-affair
Also Checkout : Top 10 Richest Actors in the World | June 2022 Updated
Also Checkout : Tom Cruise Net Worth: Career | Lifestyle | 8 Unknown Facts | Famous Quotes