In reaction to an opinion piece published by The Guardian, the hashtag #HinduTaliban started trending on Twitter India on Saturday.
Anish Kapoor- the author wrote

The destruction of the parliament buildings represents the taking-over of the Indian psyche by a fascist regime. Its ultra-nationalist vision is of Hindu dominion over all Indians at any price, and Modi as its architect will rule India with his right hand raised in salute, palm open, mimicking the Hindu god Vishnu – among others.
The historical significance of the Indian parliament building, which is planned to be replaced as part of the Vista Project, was stressed by Anish Kapoor.
Modi is eager to remove the diverse and exquisite architecture of Sir Edwin Lutyens' building, which is possibly the most important Islamic-inspired monument of contemporary times, in order to 'de-Islamize' the country. The structures are inspired by Hindu temples and palaces, but the overall architecture is based on the Mughal-Islamic environment, with a minor hint to Roman triumphalism.
Anish Kapoor referred to PM Modi as a 'tyrant' and claims that he was not surprised that the Islamic origin of these national monuments offends the 'current regime in Delhi '.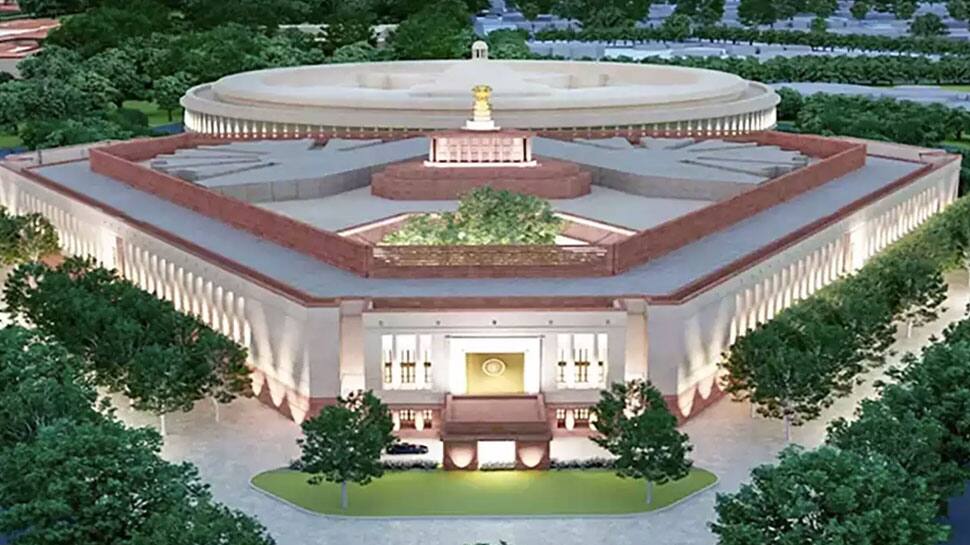 Anish Kapoor has labeled Prime Minister Narendra Modi as a "tyrant," and believes that the Islamic origins of these national landmarks insult the "current regime in Delhi."
Modi has appointed third-rate Bimal Patel as his architect. Patel will design its replacement much in the way that Albert Speer followed his Führer's lead, but, of course, Patel does not have an iota of Speer's talent.
Angry BJP- Supporters flooded the comment section of The Guardian and criticized the opinion of Anish Kapoor.
For Anish Kapoor, building a new parliament in India, which is in demand from a long time, is Hindu Taliban.

But if the same Anish Kapoor were an 'angry, young Muslim', he would "think of joining ISIS". pic.twitter.com/KY4lPEnduW

— Anshul Saxena (@AskAnshul) June 5, 2021
Hindu Taliban is a conspiracy theory to whitewash crimes of I$lamic Terrorism.

Everything has a religion except when Muslim does in the name of IsIam shouting "AIIah-hu-akbar" then teππorism has no religion. They are just,
"Misguided Youth" 👏 pic.twitter.com/rXY5aR1yQo

— Homi Devang Kapoor (@Homidevang29) June 5, 2021
I fervently wish that Narendra Modi is .00000000000001% of what the author fantasises him to be.
So many blatant lies so tightly packed into this trash of an article!
What sort of publication @guardian is which claims to be 200 yr old publishing such shit? https://t.co/bC4lDNnqGG

— M. Nageswara Rao IPS(R) (@MNageswarRaoIPS) June 5, 2021
Most of them were simply trying to clarify the difference between the Taliban and BJP Schemes.
When there was a #HinduTaliban, then when would India have become a HinduRashtra & would have made its rule over the whole world, but there is no Hindu Taliban, so the Hindu of this country is getting killed again and again, not seeing the dead body of his own Hindus?@Mohan_HJS pic.twitter.com/xqgmd0ss7J

— akgupta (@akg1201) June 5, 2021
The Taj Mahal does not belong to Muslims but to Hindus. There used to be a temple of Lord Shiva there. The Muslim Talibani's turned the building into the Taj Mahal, Was formerly 'Shivalaya' which means today's Tejomahalay.
Here is where the #Hindu_Taliban appear?@SG_HJS@NP_HJS pic.twitter.com/7BacNZgm4V

— Satish Kunchpor (@kunchpor) June 5, 2021
In a parallel universe there exists a HINDU Taliban where there is peace, prosperity, development but Liberal's who want destruction, disorder & damage are annoyed of it…

— आदर्श वाजपेयी 🇮🇳 (@Aadarsh_VAJPAI) June 5, 2021