As the year 2020 winds down, we would all be looking forward to 2021. While 2020 was saddled by the burden of COVID-19 pandemic that restricted our travel plans, one hopes that the coming year will be better. 2021 has a long list of holidays that will provide you with a break from the regular routine to accommodate the activities of your choice.
Some are national holidays and apply throughout India, while others are restricted holidays in some states only. Use this holiday calendar to plan your outings, events, pending tasks and others.
Here is the list of Public Holidays for 2021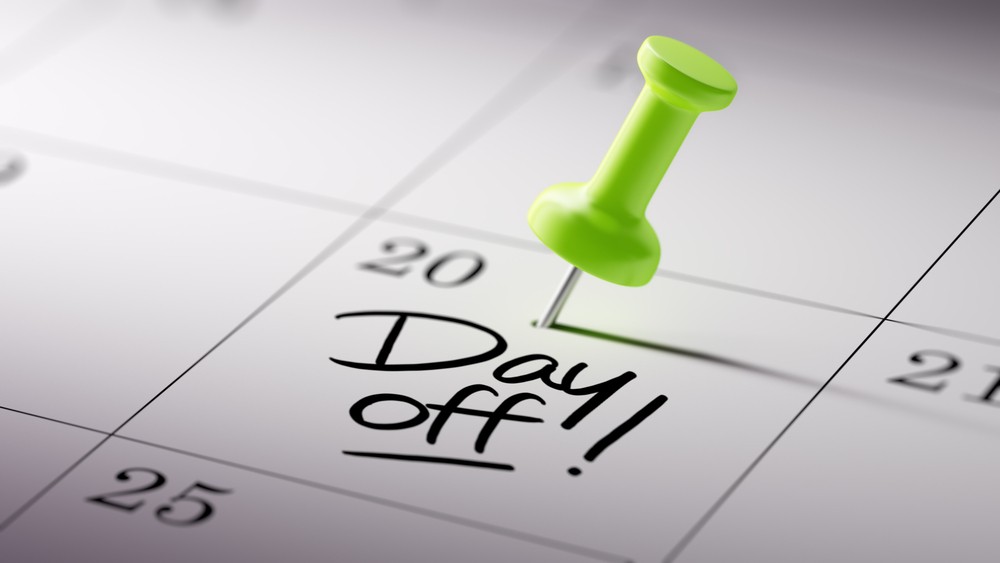 These holidays are as per the Ministry of Personnel, Public Grievances and Pensions. The holiday list is categorised on the basis of Gazetted Holidays (denoted by G) as well as some very popular Restricted Holidays.
Save this Article for your Future Reference. So that you'll not have to search every time about, Is tomorrow holiday? When is next Holiday?
This must be noted that the above holiday calendar is by no means an exhaustive list but it gives a glimpse into the most popular public holidays.
| | | | |
| --- | --- | --- | --- |
| Date | Day | Holiday Description | Nature of Holiday |
| January 1, 2021 | Friday | New Year's Day | All over India |
| January 13, 2021 | Wednesday | Lohri | Restricted Holiday |
| January 14, 2021 | Thursday | Pongal / Makar Sankranti | Restricted Holiday |
| January 20, 2021 | Wednesday | Guru Govind Singh Jayanti | Restricted Holiday |
| January 26, 2021 | Tuesday | Republic Day | All over India |
| February 16, 2021 | Tuesday | Vasant Panchami | Restricted Holiday |
| February 19, 2021 | Friday | Shivaji Jayanti | Restricted Holiday |
| February 25, 2021 | Thursday | Hazarat Ali's Birthday | Restricted Holiday |
| February 27, 2021 | Saturday | Guru Ravidas Jayanti | Restricted Holiday |
| March 8, 2021 | Monday | Maharishi Dayanand Saraswati Jayanti | Restricted Holiday |
| March 11, 2021 | Thursday | Maha Shivaratri/Shivaratri | Restricted Holiday |
| March 28, 2021 | Sunday | Holika Dahana | Restricted Holiday |
| March 29, 2021 | Monday | Holi | Restricted Holiday |
| April 2, 2021 | Friday | Good Friday | All over India |
| April 4, 2021 | Sunday | Easter Day | Restricted Holiday |
| April 13, 2021 | Tuesday | Chaitra Sukhladi | Restricted Holiday |
| April 14, 2021 | Wednesday | Vaisakhi | Restricted Holiday |
| April 14, 2021 | Wednesday | Mesadi/Vaisakhadi | Restricted Holiday |
| April 14, 2021 | Wednesday | Ambedkar Jayanti | All over India |
| April 21, 2021 | Wednesday | Rama Navami | Restricted Holiday |
| April 25, 2021 | Sunday | Mahavir Jayanti | Whole of India |
| May 7, 2021 | Friday | Birthday of Ravindranath/ Jamat Ul-Vida | Restricted Holiday |
| May 13, 2021 | Thursday | Ramzan Id/Eid-ul-Fitar | All over India |
| May 26, 2021 | Wednesday | Buddha Purnima/Vesak | Restricted Holiday |
| July 12, 2021 | Monday | Rath Yatra | Restricted Holiday |
| July 20, 2021 | Tuesday | Bakr Id/Eid ul-Adha | All over India |
| August 15, 2021 | Sunday | Independence Day | All over India |
| August 19, 2021 | Thursday | Muharram/Ashura | All over India |
| August 21, 2021 | Saturday | Onam | Restricted Holiday |
| August 22, 2021 | Sunday | Raksha Bandhan (Rakhi) | Restricted Holiday |
| August 30, 2021 | Monday | Janmashtami | All over Holiday |
| September 10, 2021 | Friday | Ganesh Chaturthi/Vinayaka Chaturthi | All over India |
| October 2, 2021 | Saturday | Mahatma Gandhi Jayanti | All over India |
| October 12, 2021 | Tuesday | Maha Saptami | Restricted Holiday |
| October 13, 2021 | Wednesday | Maha Ashtami | Restricted Holiday |
| October 14, 2021 | Thursday | Maha Navami | Restricted Holiday |
| October 15, 2021 | Friday | Dussehra / Vijayadasami | Restricted Holiday |
| October 20, 2021 | Wednesday | Maharishi Valmiki Jayanti | Restricted Holiday |
| October 24, 2021 | Sunday | Karaka Chaturthi (Karva Chauth) | Restricted Holiday |
| November 4, 2021 | November | Naraka Chaturdasi/Diwali | All over India |
| November 5, 2021 | Friday | Govardhan Puja | Restricted Holiday |
| November 6, 2021 | Saturday | Bhai Duj | Restricted Holiday |
| November 10, 2021 | Wednesday | Chhat Puja (Pratihar Sashthi/Surya Sashthi) | Restricted Holiday |
| November 19, 2021 | Friday | Guru Nanak Jayanti | All over India |
| November 24, 2021 | Wednesday | Guru Tegh Bahadur's Martyrdom Day | Restricted Holiday |
| December 24, 2021 | Friday | Christmas Eve | Restricted Holiday |
| December 25, 2021 | Saturday | Christmas | All over India |
Also Read: