Arthritis can be of different types and can be associated with different diseases. This condition has been found to affect humans since a long time. There are more than 350 million patients who are affected by arthritis. Only in the United States, one out of every four adults suffers from arthritis. Here are some of the  home remedies to ease the pain of arthritis.
The most common type of arthritis is osteoarthritis which is a degenerative condition where the cushioning between the joints wears away with time and cause pain, stiffness and difficulty in movements. Another common type of arthritis is Rheumatoid Arthritis where the immune system of the body attacks joints and some other parts of the body causing inflammation
Arthritis of any type can cause a lot of pain on movement of joints. Although medical treatments definitely prove to be treatment of choice but some home remedies and lifestyle changes can also help to reduce symptoms and slow the progression of disease.
10 Home Remedies to Ease The Pain Of Arthritis are given below:
1. Manage your weight
According to data released by the Arthritis foundation, with each pound of weight a body gains, the pressure on the knees increases by 3 pound while on hip by 6 pounds. The increased pressure will make it easier to wear off the cartilage between the joints to break down more quickly and worsen arthritis. Losing weight can help in reducing joint pain and stiffness. 
2. Do Aquatic Exercises
The resistance provided by water exercises proves to be beneficial for people suffering from arthritis. Also, at the same time, the buoyant force of water helps in supporting the body which relieves pressure on the joints. Moreover, studies suggest that adults who participated in aquatic exercises program also has reduced body fat and improved range of motion. 
3. Get Enough exercise for the body
If you are suffering from arthritis, exercise can be a blessing for you. Exercise can help in keeping your joints flexible and also strengthen muscle around the joints which will offer more support. Some good options of exercises for patients of osteoarthritis include walking, cycling, tai-chi etc. 
4. Hot and Cold Therapy
Heat and cold are two different types of treatments that provide relief in pain in patients of arthritis. On one hand, heat therapy boosts circulation and can soothe the stiffness in joints and aching muscles while on the other hand cold therapy restricts blood vessels and slows down circulation resulting in reduced swelling and pain. 
5. Yoga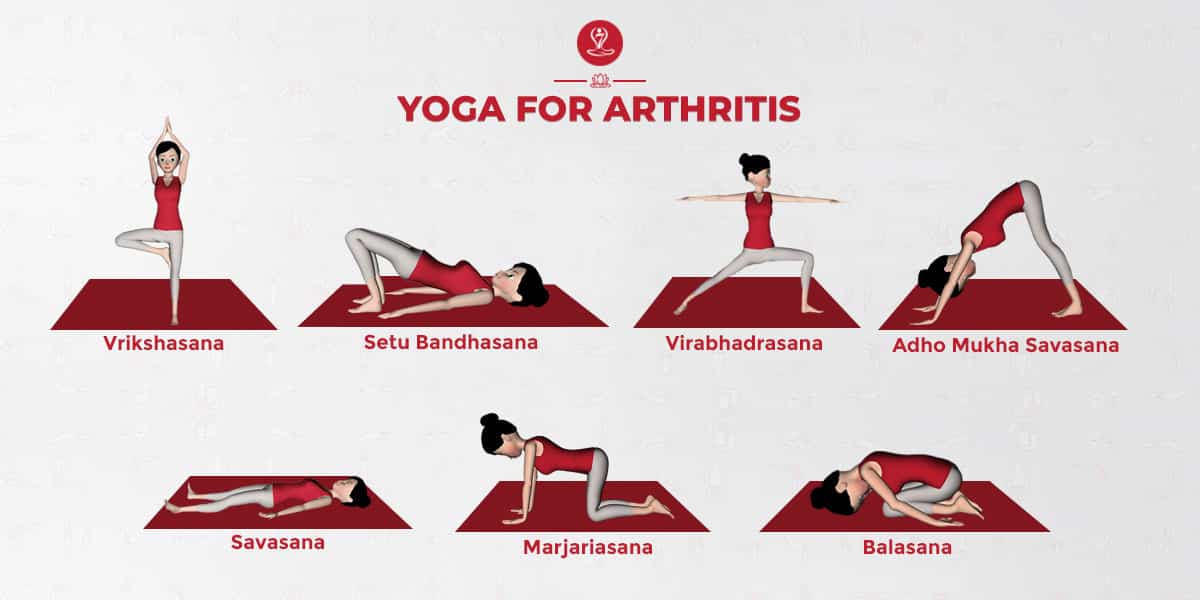 Iyengar yoga proves to be helpful in rheumatoid arthritis in particular. This type of yoga focuses on proper anatomical alignment to support the body and relieve tension and inflammation. A study suggests that participants who did yoga reported significant improvements in health, mood, quality of life, and the ability to cope with chronic pain
6. Try acupuncture 
Acupuncture in an ancient medical treatment adopted in ancient China where thin needles into specific points on your body. It is said that it reroute energies in your body and restore the balance. Although there is not enough evidence to confirm its benefits, the risk of any harm is quite low. 
7. Mindful Meditation
Meditation and relaxation techniques may help reduce the pain of arthritis by lowering stress and enabling you to cope with it better. Reducing stress may also help lower inflammation and pain. Anxiety, stress, and depression are all common complications of conditions that involve chronic pain, such as arthritis. 
8. Eat more Fiber 
Research suggests that people who eat high-fiber diets have less osteoarthritis pain. Moreover, having high fiber in diet results in increasing the amount of short chain fatty acids, which restores balance of the healthy microbes in digestive tract and reduces the risk of many inflammatory conditions. 
9. Frequent Massages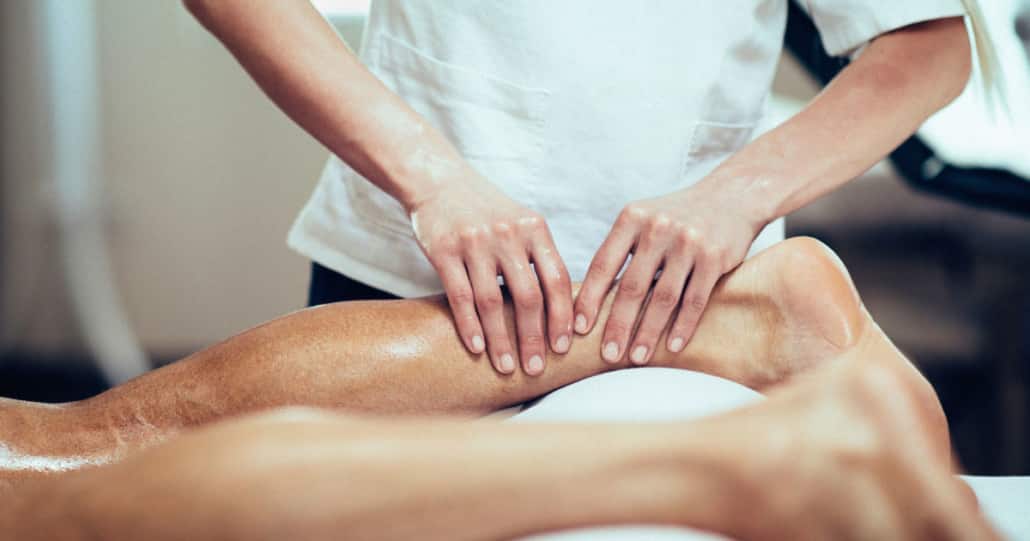 According to the Arthritis Foundation giving massages regularly to joints and muscles will help in reducing the inflammation soothe the pain from arthritis. Scientists believe that massaging the body reduces the amount of stress hormone cortisol and some neurotransmitters which are associated with pain. Massage also helps improve mood by boosting serotonin levels.
10. Use Herbal Supplements
Many herbal supplements may reduce joint pain, although scientific research hasn't confirmed that any specific herb or supplement can treat arthritis. Some of these include boswelia, gingko etc. 
Although these remedies can prove to be significantly important in reducing the symptoms of arthritis, they are no way alternative to medication. Consider your doctor if the pain and discomfort continues. Here was the wrap up on home remedies to ease the pain of arthritis.
Also Checkout: The Alarming State Of Oral Health