When the US proposed transforming the Quad into a military framework similar to NATO, India objected. This resulted from India's global thinking. The atmosphere of war and violence is unsuitable for the Asian continent. India has always been a staunch opponent of war and violence. As a result, India's decision to remain neutral in the Russia-Ukraine conflict must be understood in a broader context.
India's choice to remain neutral in the Russia-Ukraine conflict has sparked debate in the country and around the world. India is constantly pressed to abandon its neutrality and start supporting the anti-Russian camp. The United States and its allies are urging India to join the Western sanctions on Russia. However, India has been a supporter from the start, arguing that the Presidents of Russia and Ukraine should prioritize peace efforts. By camp, the war will never stop. This is why India is both neutral and pro-peace.
The diplomacy of putting pressure on India to get rid of Russia is not insignificant. Us is making every effort to achieve this goal. Recently, America's Deputy National Security Adviser visited Delhi and cautioned India that Russia would be unable to assist in the case of a Chinese invasion, which America can. Simultaneously, it was stated that India should comprehend the significance of sanctions imposed on Russia.
In reality, every event in global politics has its own significance and ramifications. That is why this bluff, bravado of Us is pointless. In any case, India's condition is not the same as it was during the Cold War when it was utilized as a confined and coerced country. Today, despite all the hardships, if India sticks to its decision, it will have a strong and reasonable foreign policy to back it up. From the beginning, India has stated that it supports the cessation of war and the protection of any country's sovereignty,  International organizations' respect and dignity, as well as a proponent of world peace.
The neutrality choice made by India must be viewed and appreciated in a broader context. War is a result of a deluded mindset. It is incorrect to presume that Russia's aggression on Ukraine is solely to blame. The truth is that both the United States and Ukraine are equally responsible for crafting this war. Since NATO's inception, the world has been aware of its role and invasion policies.
During the 1980s, the United States assured former Russian President Mikhail Gorbachev that NATO would not be stretched into Eastern Europe at any cost. However, the opposite transpired. NATO was stretched for the first time in 1997, but Russia stayed mum. Then, in 2004, it happened again. Russia remained silent at the time. Russia, on the other hand, was enraged when Ukraine and Georgia were admitted to NATO in 2008. All of this added up to the plot for this war back in 2008. As a result, determining who is to blame and how much is no longer an enigma.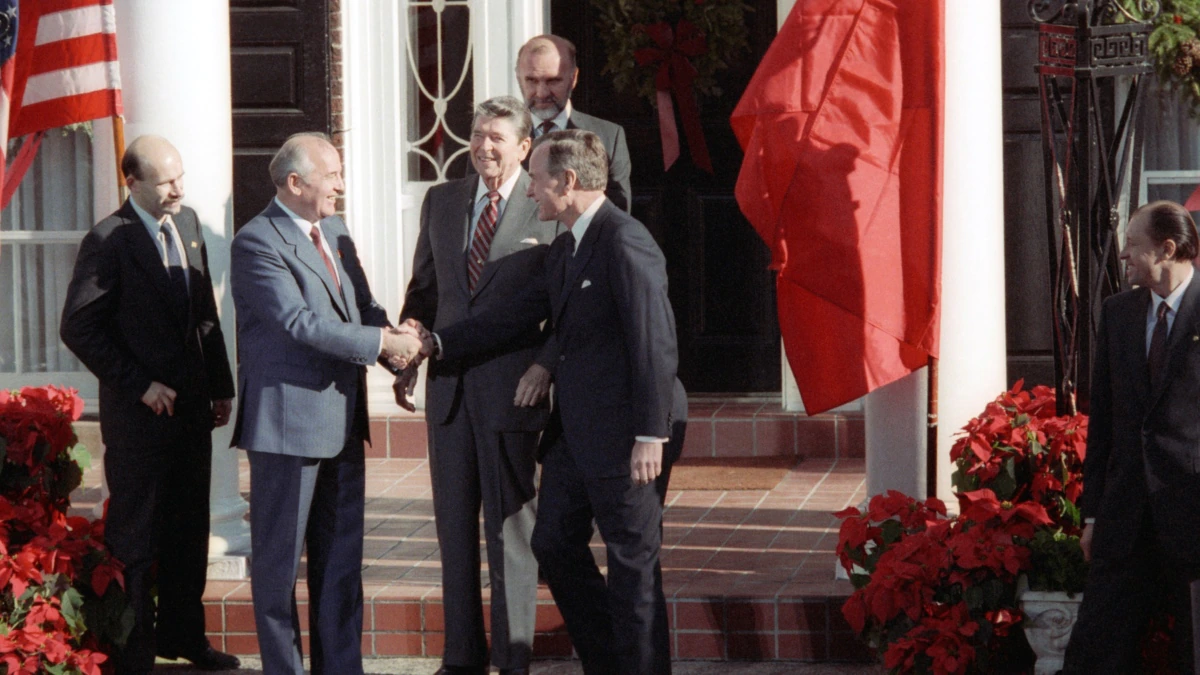 NATO's history has been ugly, as can be seen. Millions of people were killed as a result of American policy in Kosov, Iraq, and Afghanistan. Millions of citizens were displaced, and NATO wrecked numerous countries' political and economic structures. NATO is struggling now as its policies are being questioned. India does not support Russia's invasion. That is why it has tried to maintain the gravity of the situation in its words with impunity. It is also true that India maintained a neutral stance in the face of Russian intervention in Hungary in 1956, Czechoslovakia in 1968, and Afghanistan in 1979.
In the middle of the Russia-Ukraine conflict, India is likewise at the nexus of superpowers. It is a critical juncture in Indian diplomacy. Diplomats from major countries are working hard to influence Indian foreign policy in their own interests. The tactic of putting India in a bind and putting it under duress continues. As a result, everyone is perplexed as to what the objective of the foreign ministers' visit is. Besides visiting the Prime Minister of Japan, Prime Minister Narendra Modi only met Russian Foreign Minister Sergei Lavrov.
This summit was widely watched by the United States and other Western countries. Previously, China's Foreign Minister unexpectedly visited India but was unable to meet with the top leadership. Not only that but even the American diplomat's visit was restricted to the Ministry of External Affairs. For the first time, Russia's Foreign Minister officially alluded to the India-China border issue.
He stated that Russia will continue to take measures to ensure that the situation between India and China does not deteriorate beyond a certain point. Apart from that, the Russian Foreign Minister stated that, as a result of the quadruple (quad) effort undertaken by India, America, Japan, and Australia to deter China in the Indo-Pacific region, Russia will also endeavour to dispel China's mistrust of India. These Russian Foreign Minister gestures cannot be considered void, because they are based on the Russia, India, China – RIC organization.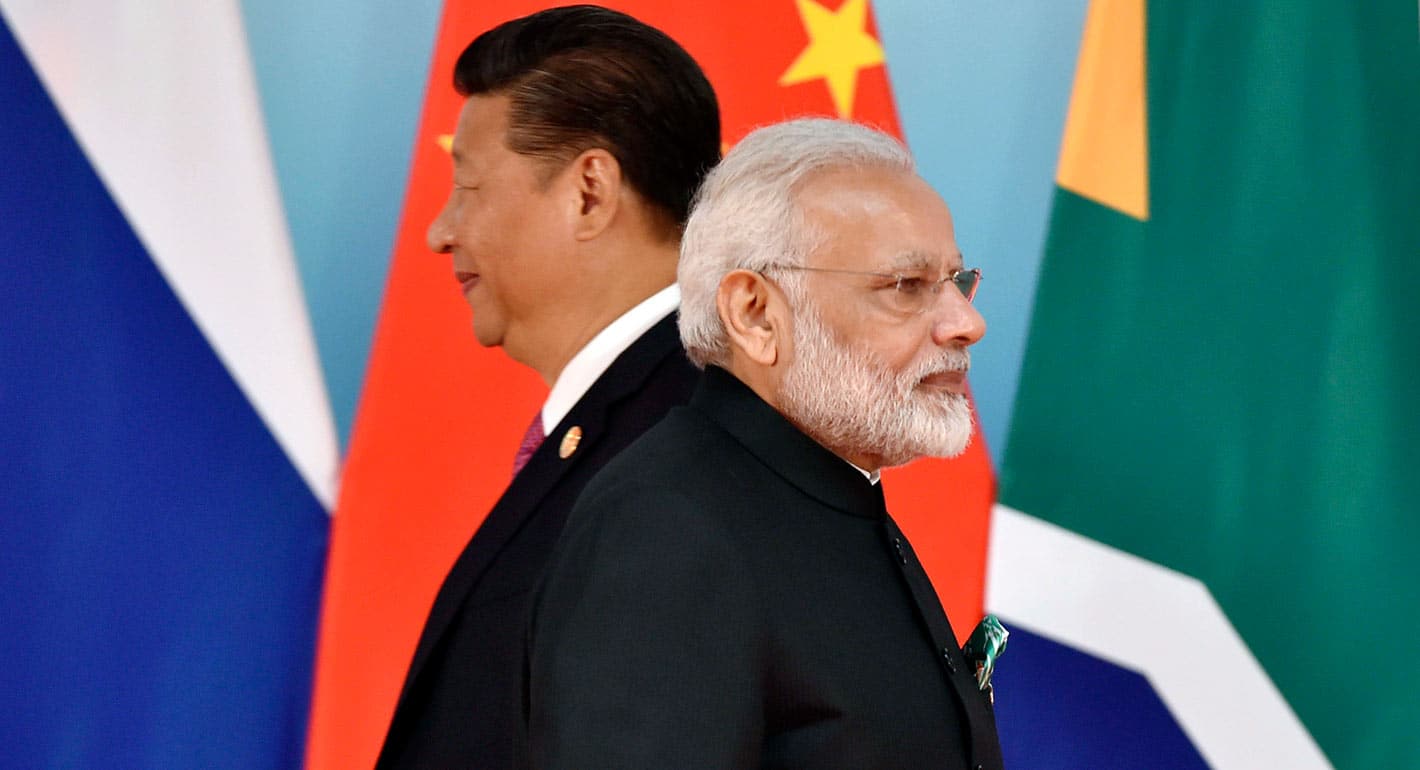 The foundation of India-Russia relations is much like an engraving on a stone. When Atal Bihari Bajpayee as Foreign Minister visited Russia in 1978, he stated that Russia is India's only ally. In 1960, Russian President Nikita Khrushchev stated that if India raises its voice from the Himalayas, Russia will always support it. With the passage of time, this friendship got stronger. During the Cold War, Russia was India's most important trading partner. Even today, India purchases a large portion of its armaments from Russia. Russia has also committed to making up for the oil and gas shortages. Russia's position in Central Asia and Afghanistan's security is critical.
Some facts have developed from the conflict between Russia and Ukraine. India has evolved into a country whose thoughts and policies have affected the rest of the world. India is most likely the only country on the planet where the delegations of Russia, China, and the United States have recently visited. The rationale is equally obvious. 
As a result, India's decision to remain neutral in the Russia-Ukraine conflict must be understood in a broader context. If sovereignty is infringed in nations such as Iraq, Syria, Libya, and Afghanistan, this relationship will be extended to Ukraine and many other countries. As a result, international institutions must be strengthened and a global order based on rules must be established. In addition, the Indian Foreign Minister has proclaimed India's foreign policy appears to the rest of the globe. The world is also witnessing the duplicitous nature of the countries attempting to keep India-Russia ties in the spotlight. However, India is taking the necessary steps to save the planet from the futility of war, rather than promote panic.
Also Checkout: Gehlot and Modi's minister have a rift on ERCP. Know what ERCP is?