If you own an iPhone, you've probably been bombarded with spam texts at some point in the last few years. Indeed, it has been a persistent and aggravating issue for quite some time. And it's only gotten worse for some users. What makes the problem even more aggravating is that spammers have gotten smarter and more sophisticated over time.
It's inconvenient to receive an iPhone notification only to discover that it's for a text message from an unknown number with a suspicious link. Unfortunately, robocalls have become extremely common in the last year. Many of these, if handled incorrectly, can result in anything from malware infecting a device to identity theft or blackmail.
Of course, Apple device owners can simply delete spam texts from the iPhone's Messages app and move on, but a more effective solution may be required when it occurs on a daily basis and on multiple occasions. There are iPhone settings that users can change to help them isolate unwanted messages from unknown senders.
Note: Top of the list is, as you probably already know, never reply to a spam text and never click on a link within a spam text. If you're unsure whether a text is spam or legitimate, don't respond until you've done some research.
Use The Spam Filter On Your iPhone
Apple's spam filtering is a little more basic than Android's: it blocks phone numbers that you don't have saved in your contacts list and hasn't contacted before, which could be problematic (for example, if you're expecting a call from a car service).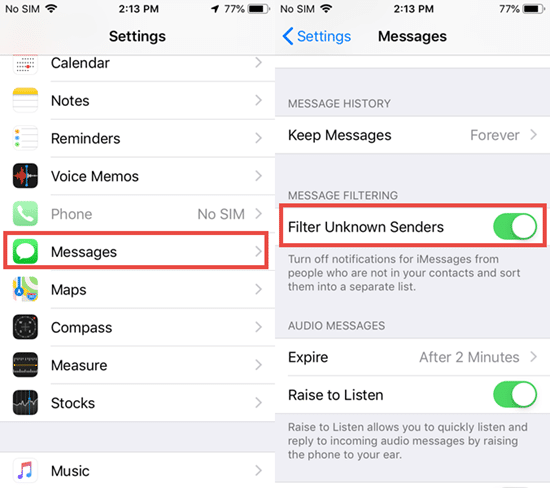 Launch the Settings app.

Scroll down to Messages > Unknown & Spam 

Turn on "Filter Unknown Senders."
Block Specific Texts
When you receive a spam text, you can prevent that number from contacting you again.
Open the spam text and click on the user icon at the top of the page.

Select the "info" icon.

Choose "Block this Caller."
If you want to report a spam iMessage, look for the "Report Junk" link under the message, tap it, then tap "Delete," and then "Report Junk." It's worth noting that this does not automatically block that phone number; you must do so separately.
Block Spam Using Your Carrier' Service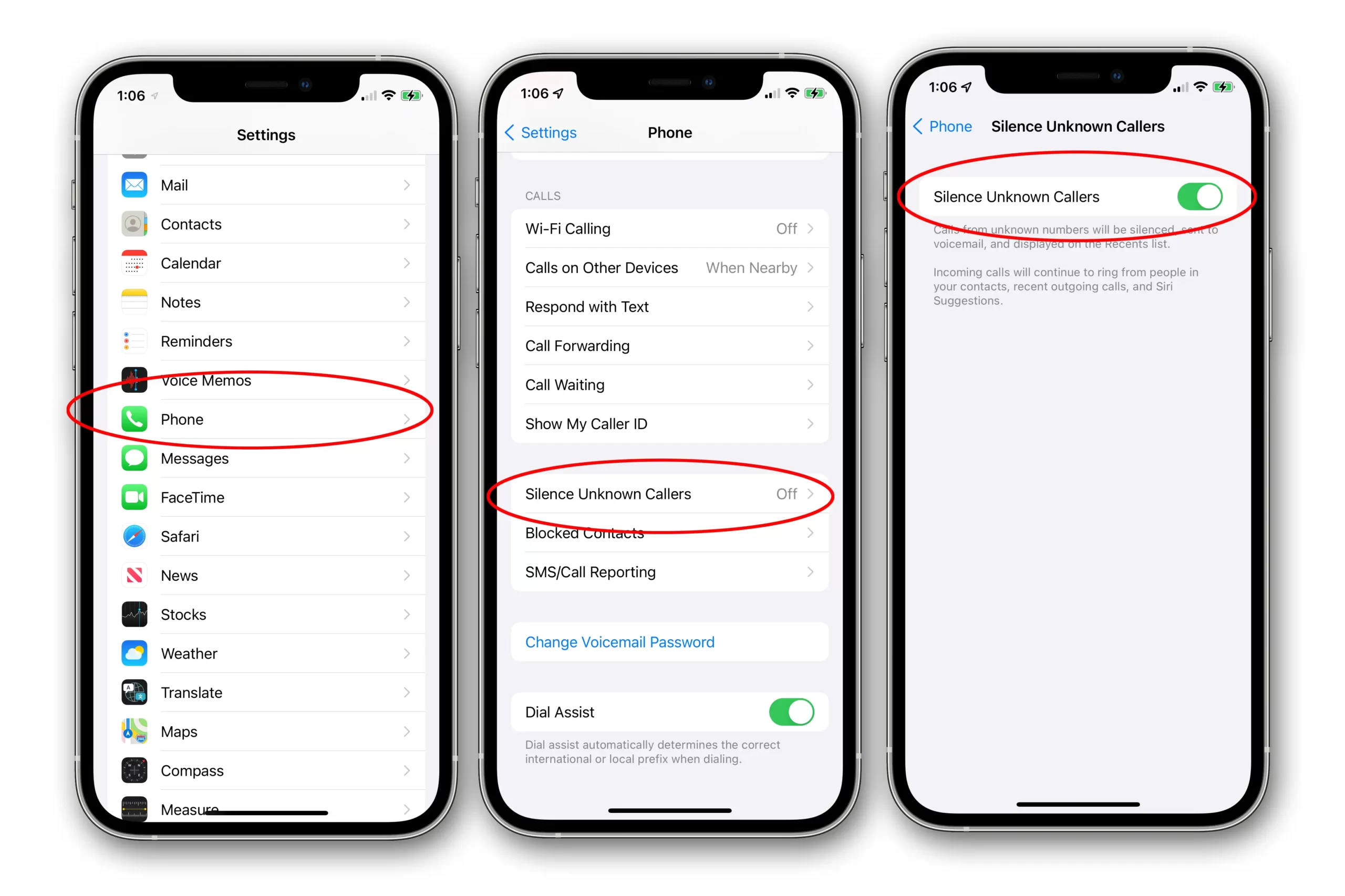 Most major carriers now provide spam-blocking services for phone calls, and these can be extended to texts. Carrier websites will provide information about AT&T, T-Mobile, and Verizon's free and for-pay security services; if you use a different carrier, check its website.
Use a Third-Party Spam-Blocking Service
If none of the above strategies are working for you, you can try using a third-party anti-spam service. These are not provided for free. After a seven-day trial, RoboKiller costs $4.99 per month or $39.99 per year, whereas Nomorobo costs $1.99 per month per device. If you decide you need a third-party service, you can use the trial to see if it works for you before you commit.
Bottom Line
Because spammers can use multiple numbers to keep messages in your iPhone's inbox, spam texts can be extremely difficult to permanently block. However, Apple has a trick that moves those messages outside of your main iMessage inbox, making them less annoying. Hope this guide on How to Block Spam Text on your iPhone was helpful to you. Let us know your thoughts on spam texts in the comment section below.
Also Checkout: ActionDirector App Review 2022 | Video Editor Application