New Hyundai Venue is here ….wait what? The Venue is already in the Indian market …but this time everything is the same but the transmission is totally different. Venue's 1.0-litre engine is mated in between the manual and automatic transmission that is newly built and latest in industry, an iMT transmission ( Intelligent Manual Transmission) is without a clutch to make your driving pleasure better than Automatic and hassle-free like Automatic.

This new transmission is basically build to reduce hectic burden in everyday commutes and cheaper than Automatic.
How iMT works?
The new Hyundai iMT technology features a Transmission Gear Shift (TGS) Lever with Intention Sensor, Hydraulic Actuator, and Transmission Control Unit (TCU). These are the main components of iMT which makes the transmission hassle-free.
The TCU receives a signal from the TGS lever intention sensor, which indicates to change Gears. The TCU sends a signal to engage the hydraulic actuator forming hydraulic pressure. That hydraulic pressure is then sent to the concentric Slave Cylinder (CSC) through the clutch tube. The concentric slave cylinder uses that same pressure to control the clutch and pressure plate, thereby engaging and disengaging the clutch. This process doesn't require the driver to mechanically operate a clutch pedal which made 1 leg free likely as in Automatic.
The whole process makes it totally different setup from Continuously Variable Transmission (CVT) or the Dual-Clutch Transmissions (DCT).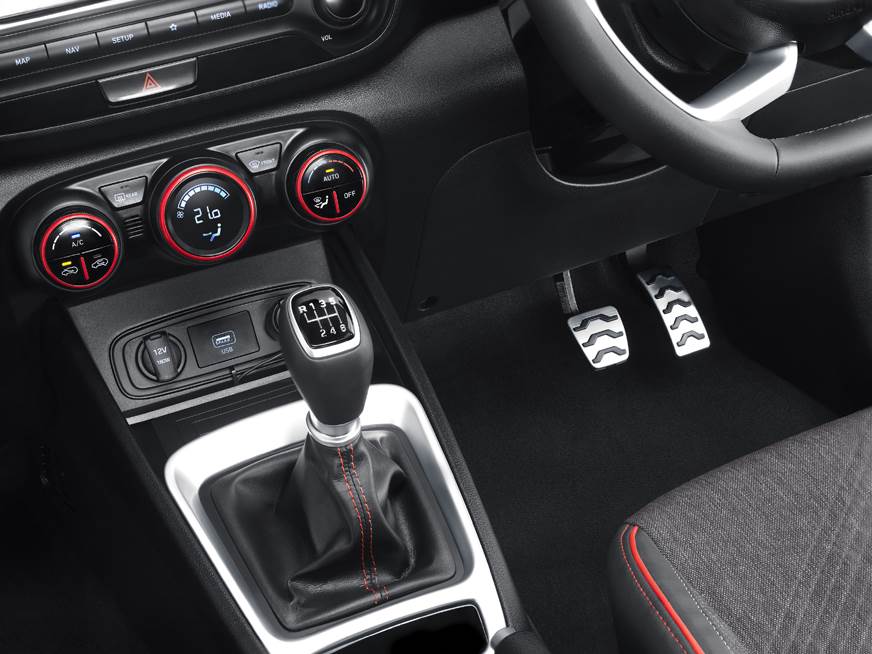 In layman language, The iMT is just a manual transmission having sensors to engage or disengage the gears in replacement of clutch pedal. This results in the classic driving experience with the same efforts as Automatic as there are only two pedals under your feet-brake and gas, the same as Automatic. While this is also true, the iMT gearbox could be criticized while moving up hills because the half clutch technique is very useful on hills.
[zombify_post]