Duffer Brothers— the creators of the series— were obsessed with Stephen King and Steven Spielberg. Turning their childhood obsession into a TV series they went on to compose it with a mixture of horror and adventure enveloping the lives of four adorable kids- who are far from ordinary- fighting a monster with a perfect crew and rescuing their town from the ravage of creatures from a different dimension. The entire series is based on– "What if Steven Spielberg directed a Stephen King book?"
Duffer Brothers wanted to create a remake of Stephen King's film IT, but Warner Bros declined.
Later, Millie Bobby Brown–one of the leading protagonists in the series– was chosen because she was praised by King for her performance in another show named Intruders. Moreover, Stephen King loves the series himself! 
The plot is nostalgia for '80s pop culture and the series was later called 'Stranger Things.' Stranger Things is completely phenomenal and this has been established not only by my words but the series' achievements over the years as well. 
Most of you must have watched bits and pieces of this sci-fi series, but beware it is not your run-of-the-mill science fiction show— Stranger Things is packed with elements that make it layered and emancipate it from the 'ordinary' assortment of teenage sci-fi series. However, if you ever loved reading Stephen King– this show will become your go-to watch whenever you feel like you're craving something similar to his novels.
Here are 5 similarities between King's books and the Stranger Things series!
1. "Not even of…clowns?"
It is the very first episode where our Favourite Mom aka Joyce Byers played by Winona Ryder recalls showing Poltergeist tickets to Will while he was in his den.
In the flashback, Joyce tells her son that he is allowed to see the film as long as he does not get nightmares after. When Will retorts that he does not get scared anymore, Joyce adds  nearly a rejoinder– "Not even of….clowns?" 
A scary clown– ringing some bells?
The entire scene is a reference to Spielberg-King content. Where the movie is directed by the former, and the mention of a clown is from King's famous book which was later adapted to a movie — 'IT.'
2. The Four Adorable Kids
Writing about children, and primarily those who are just about to enter high school is a specialty of Stephen King.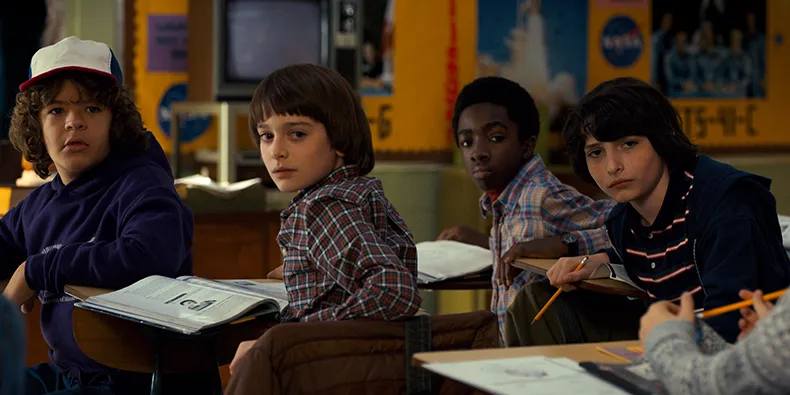 The Body and Dreamcatcher also shows a group of four friends and all of the boys– and if that wasn't enough, they fight both the supernatural entities and bullies.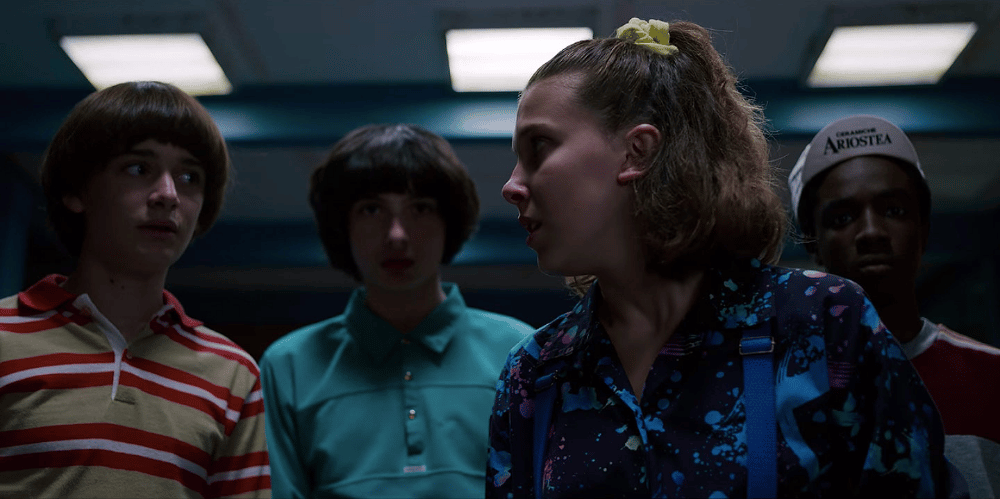 In Stranger Things, all four lead characters do the exact similar thing. Their scientific brains and a game of dungeons and dragons can easily fit them into any of the King's stories.
3. Railroad Tracks
The railroad tracks are a prominent location in all the seasons of the show.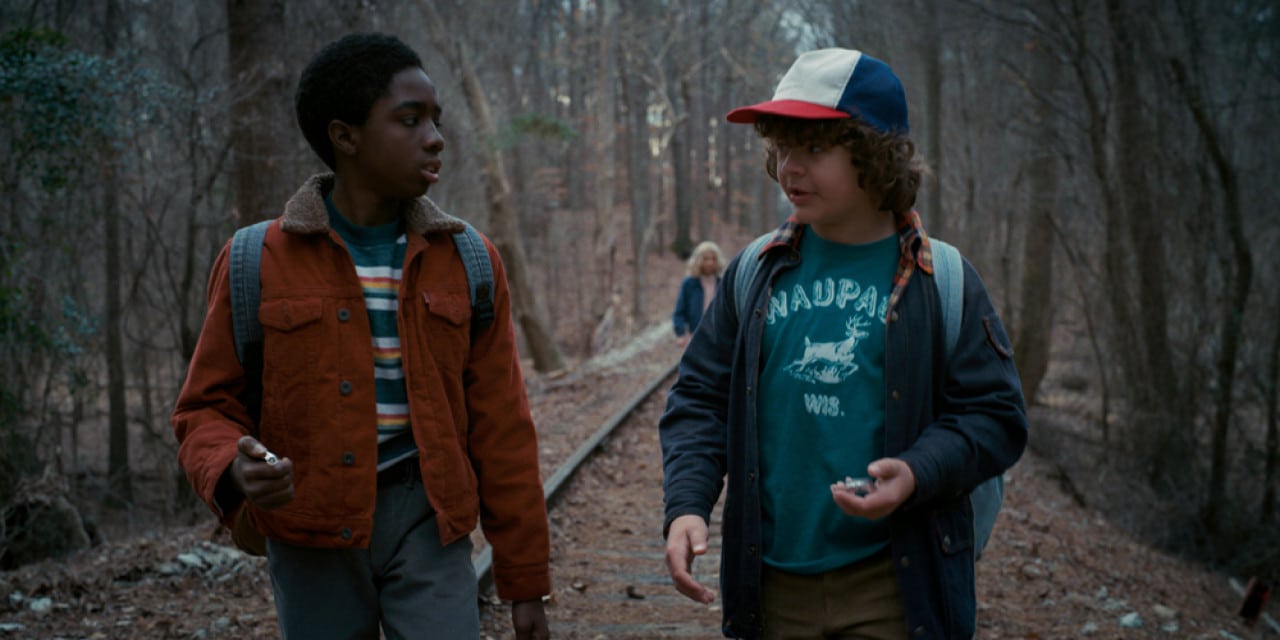 The scene in the first season where the three boys along with Eleven went to find clues related to the disappearance of their friend is a direct tribute to Stand By Me– the 1986 film based on King's book The Body.
In the film, the four boys also follow a railroad trail in a hunt for a dead body.
4. "Read any Stephen King?"
The homage paid to Stephen King cannot be any clearer! When Joyce and Jim meet the sister of Terry Ives– who may be Eleven's mother– the woman defines El as similar to a character from Stephen King's novel.
King's book Firestarter also had an identical protagonist who ran away from an institution just like Eleven.
5. The Upside Down
The parallel world called the 'upside down' in stranger things is similar to the other dimension portrayed in the novella The Mist.
Both of these dimensions opened because of government projects that went wrong and both resulted in the formation of a passageway for otherworldly creatures from the parallel world.
Also Checkout: 10 Best Books To Read On European History