India's Chandrayaan-3 successfully lands on the moon Wednesday, just days after a Russian lunar mission to the same area ended in disaster.
India is now the first country in the world to successfully land on the moon's south pole, a feat Russia had attempted earlier this week. Wednesday's success was India's own second attempt, with its previous lander failing in 2019.
The moon's south pole is of great interest to researchers due to the region's shadowed craters that are thought to contain water ice that could support future moon settlements.
"We have achieved soft landing on the moon," S. Somanath, the director of the Indian Space Research Organization, said after touchdown. "India is on the moon."
MAUI WILDFIRES SEEN FROM INTERNATIONAL SPACE STATION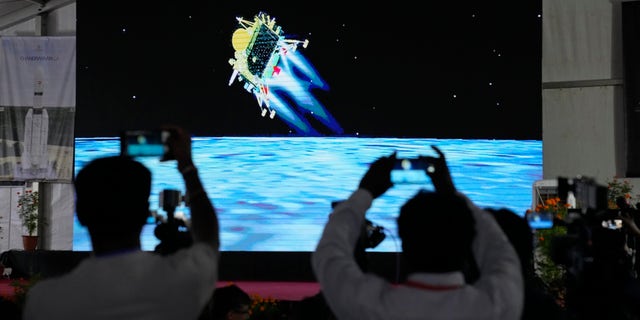 ATTACKS ON UKRAINIAN GRAIN DEPOTS SHOWS RUSSIA UNABLE TO SECURE 'CLEAR MILITARY VICTORY,' EXPERT SAYS
Indian Prime Minister Narendra Modi lauded the landing during a live stream of the event, saying it marked "the moment for new, developing India."
India is now the fourth country to land a craft on the moon, joining the United States, Russia and China.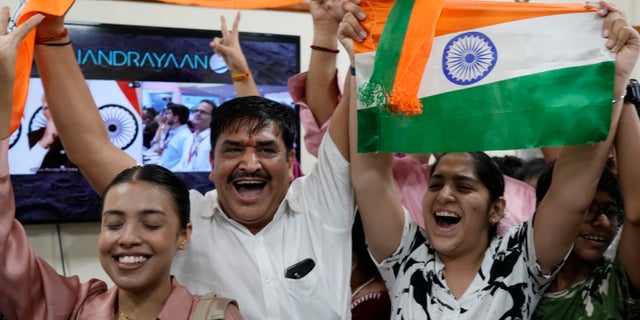 Russia's Luna-25 moon lander failed on approach and crashed into the surface of the moon on Sunday, marking an end to the country's first lunar mission in 47 years.
RUSSIAN MOON MISSION ENDS IN DISASTER AS LANDER HAS 'CEASED TO EXIST'
Russia's spaceflight group, Roskosmos, announced the failure in a statement, saying the craft ran into a problem as it attempted to enter a pre-landing orbit. The Luna-25 spacecraft had been scheduled to land on Monday, but Roskosmos says it careened out of control and crashed into the moon around 12:00 GMT on Saturday.
"The apparatus moved into an unpredictable orbit and ceased to exist as a result of a collision with the surface of the Moon," Roskosmos said in a statement.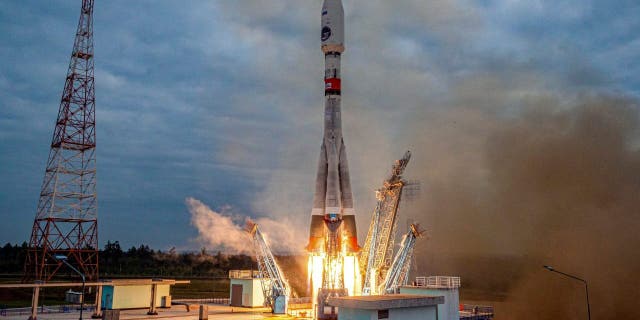 CLICK HERE TO GET THE FOX NEWS APP
The failure of the Luna-25 mission underscores the decay of Russia's space program since the Cold War, when it went toe-to-toe with America's NASA.
The Russian program was the first to launch a satellite to orbit the Earth with Sputnik-1 in 1957, and again the first to launch a human being into orbit, with cosmonaut Yuri Gagarin in 1961.
(this story has not been edited by TSA Mag staff and is published from a syndicated feed.)