Indore Cop teaches a Poor Boy and Lays Inspiration to All of Us
There have been numerous ideal examples of successful men and women who despite their hardships and busy schedules take some time out and contribute to society and young minds. But this man's story is a little different, inspiring and will move your heart if you read it. A story of a Cop who started teaching a young boy who aspires to become like him.
A kid named Raj with absolute will and determination turned an Indore cop into a teacher. Vinod Dikshit, Station House Officer (SHO) from Palasia, Indore, teaches Mathematics and English to the boy so that he can fulfil his dream of becoming a police officer one day. This policeman teaches an underprivileged teenager, after his long tiring hours of work.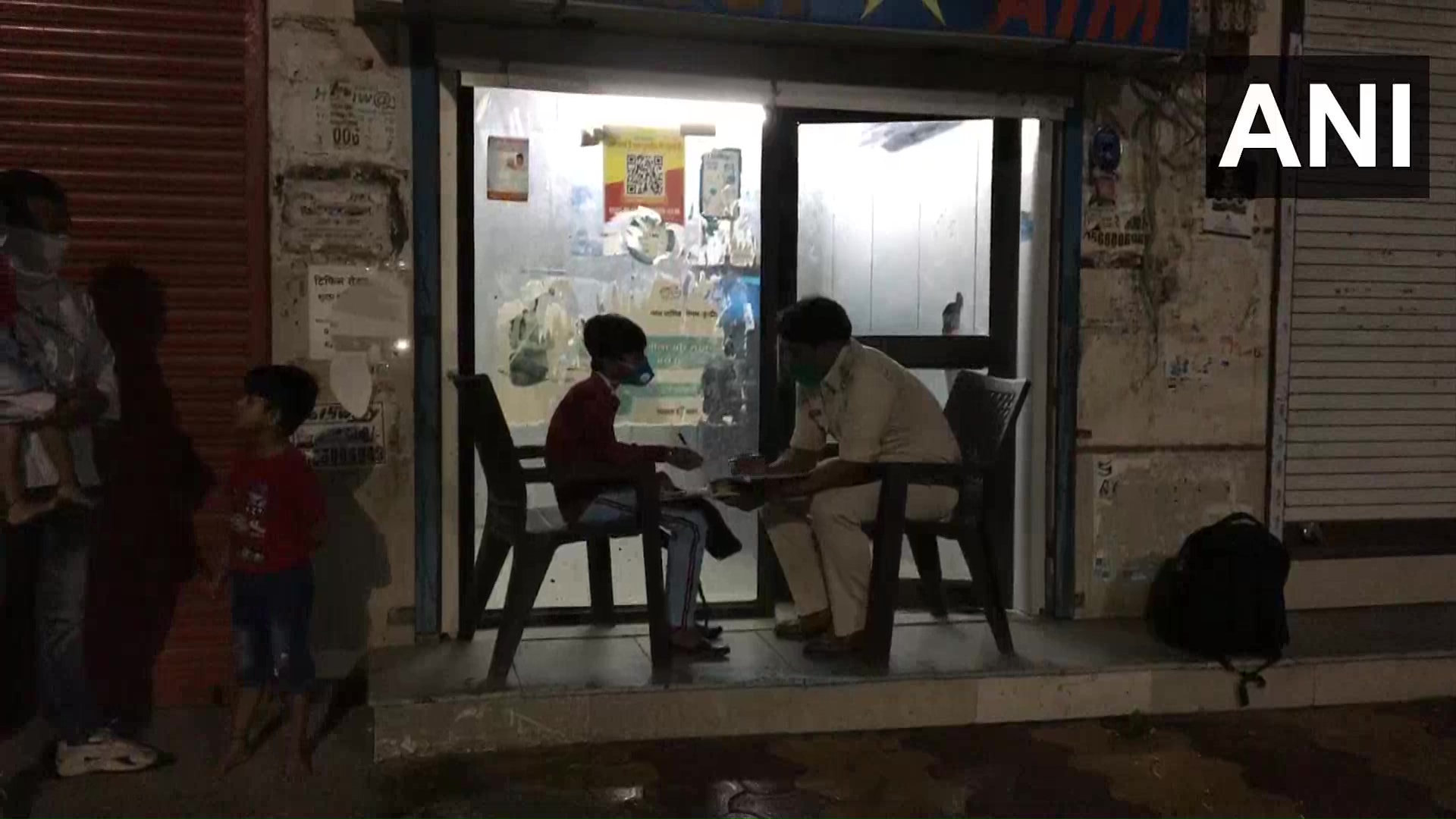 "I met this boy one day during patrolling. He said he wanted to be a policeman but can't afford tuitions. So, I started teaching him English and Maths" Dikshit told the media
One fine day amid Coronavirus lockdown Dikshit was on patrol and doing his duty. While on his way he met this boy who told him that he aims to do something big in life like Dikshit but lacks resources and basic facilities at home. That's when he decided to teach this boy after his working hours.
"The boy belongs to a very humble background, his father runs a tiffin centre and grandfather is a roadside vendor that's why they can't afford to provide him tuitions," Dikshit said
"During the lockdown, we used to patrol his notorious neighbourhood. Once he told me that he wants to be a policeman. I told him that he will have to study. He then said that he will study if I taught him," Dikshit added further
Dikshit has been teaching him for about one month now. There is no fixed place every day, sometimes they study in front of an ATM or in front of a police car. Talking about his new teacher, Raj said, "I am very happy that I am being taught by my uncle Ji. Every day I take tuition from him. I do my homework every day. I aspire to become a policeman and that's why I am studying hard."
People like Dikshit are real heroes who live for others. Raj is not paying him anything but the return is above everything. The satisfaction at the end of the day to be able to carve someone's future into a right direction gives Dikshit an immense satisfaction and us, the readers a true moral. TSA salutes such souls and hopes to return again with more inspiring stories in future.
Indore: Vinod Dikshit, SHO Palasia teaches a young boy Raj, after completing his official duties every day. Vinod says,"I met this boy one day during patrolling.He said he wanted to be a policeman but can't afford tuitions. So,I started teaching him English&Maths." #MadhyaPradesh pic.twitter.com/pkn7L9Pqex

— ANI (@ANI) July 24, 2020
[zombify_post]