Justin Timberlake recently explained the origin story of his famous — and meme-able — pronunciation of "me" in *NSYNC's 2000 hit song "It's Gonna Be Me."
The "Suit & Tie" singer discussed the lyric during a Friday appearance with fellow band members Lance Bass, JC Chasez, Joey Fatone and Chris Kirkpatrick on "Hot Ones," a YouTube series produced by First We Feast. (First We Feast and HuffPost share a parent company, Buzzfeed, Inc.)
Timberlake memorably sang the line "It's gonna be me" in a way that sounded like "It's gonna be May." His pronunciation of "May" has spurred countless memes, with people sharing clips of the singer from the 2000 music video to celebrate May 1.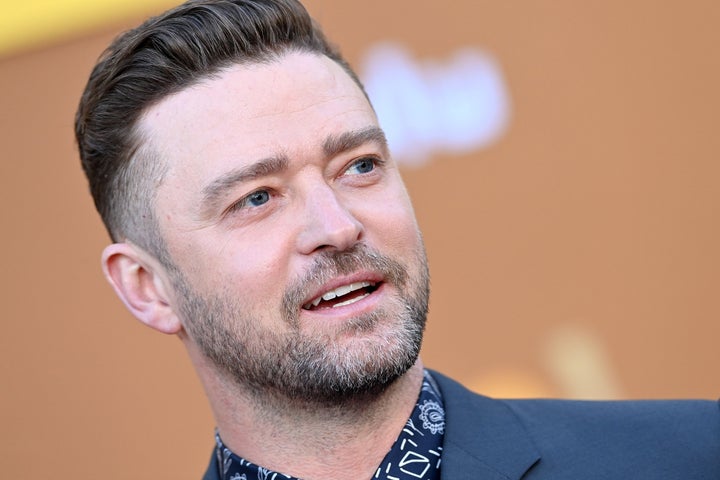 He explained to "Hot Ones" host Sean Evans that he was instructed to sing "May" instead of "me." He said that he worked with Swedish producers and co-writers who often unintentionally created catchier lyrics due to having a slight language barrier.
"The parts of their English that were broken actually made them catchier songwriters because they would put words in a way that almost didn't make sense, but when you sang them, they were more memorable," he said.
He named producer and writer Max Martin as one of the producers who influenced his "May" pronunciation.
Timberlake then joked that he had predicted 20 years ago that his pronunciation of "May" would become a meme one day.
"I knew one day they're going to invent this thing called memes," he said.
The "Cry Me a River" singer has even joined in on the May 1 memes himself.
In April 2020, shortly after the World Health Organization declared the start of the coronavirus pandemic, Timberlake shared an "It's Gonna Me May" meme edited to show him wearing a mask.
"Spring Summer 2020. Thanks for this, Internet," he wrote on X, formally known as Twitter.
*NSYNC shocked fans when they reunited in a rare appearance together at the MTV Video Music Awards earlier this month. The five of them last publicly performed at the 2013 VMAs.
The iconic boy band is set to release their first song in two decades, titled "Better Place," for the upcoming animated movie "Trolls Band Together." The track is due out on Sept. 29.
(this story has not been edited by TSA Mag staff and is published from a syndicated feed.)