Hardly a hit Bollywood movie of the 80s and 90s missed to cast the late actor Kader Khan.
He had ruled the screen for a commendable period, playing the role of a father, husband or uncle to the lead actor/actress. Although having a strong presence in the films of that time, he never got a chance to play the lead. Bollywood owes this to the late actor for not giving justice to his great acting skills correctly.
We have all known him as an actor but not many of us are aware that he was a great writer too. In fact, he got his first break in the Bollywood Industry as a dialogue writer in Manmohan Desai's 'Roti' starring Rajesh Khanna. And from there, the road to success opened on its own for him and he remained steadfast on it.
While he was writing some amazing dialogues for some of the most loved superstars like Amitabh Bachchan, Govinda, etc, his work was getting overshadowed by the famous writers of the age and he was left to be known as a supporting actor only.
So, today at his 83rd birth anniversary, TSA brings you some of the famous dialogues of all time, which were penned by our legendary Kader Khan but hardly anyone knows.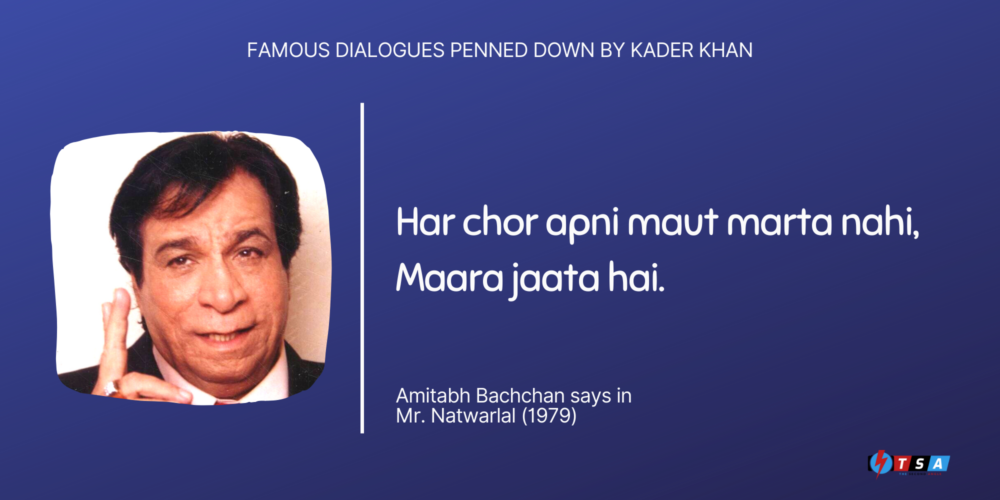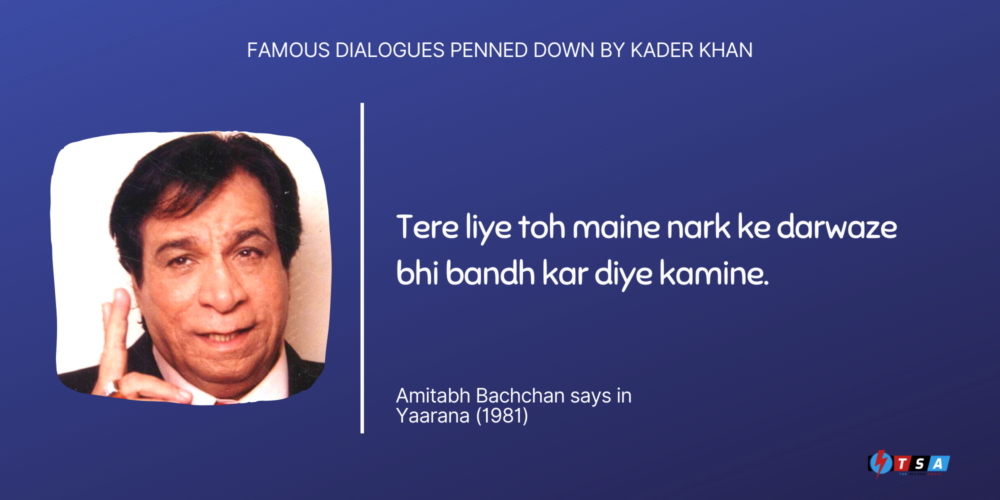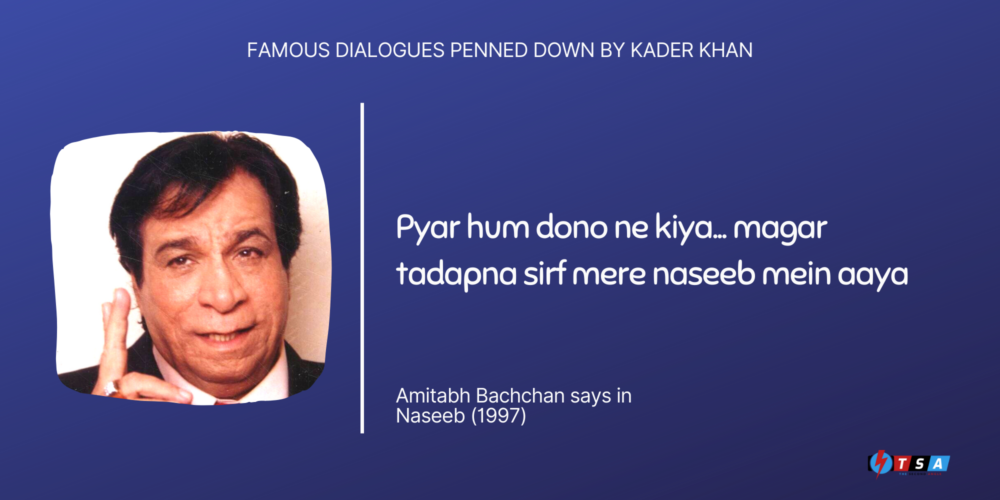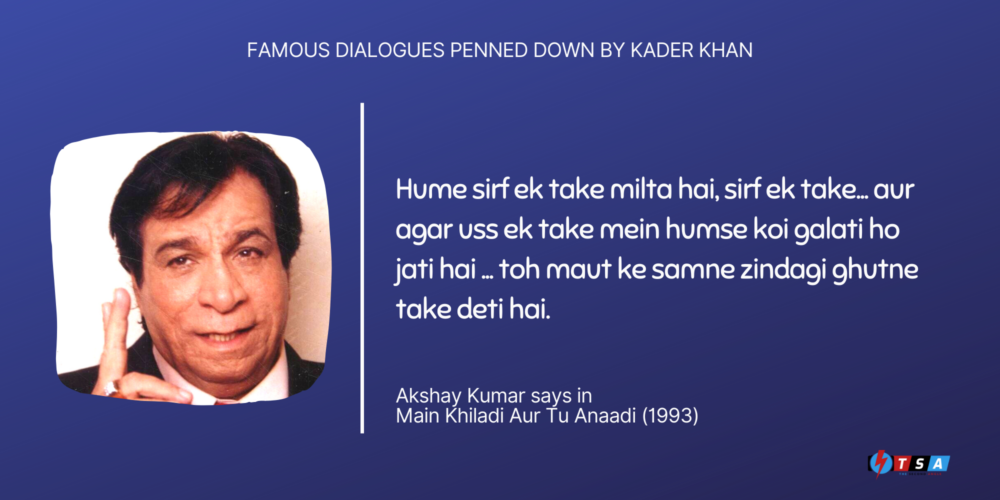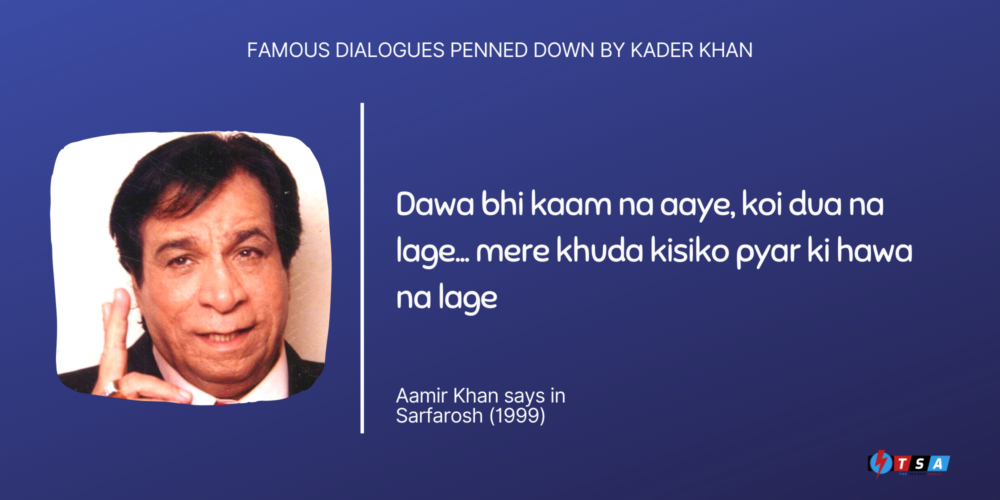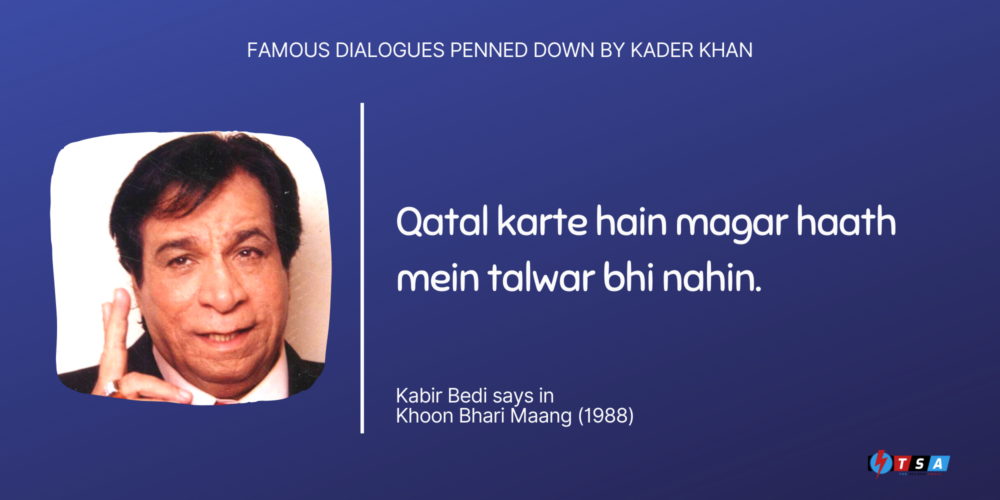 For more such content, keep checking our entertainment section.
All the designs are created by TSA writer, Anas Zeeshan.
For more, like us on Facebook or follow us on Twitter, Instagram  and Telegram