Due to the COVID-19, all businesses are quickly adjusting to COVID-19 reality, where Human Resource technology has made the most significant impact to do so. The pandemic has strengthened the process in Human Resource and transformed it into Artificial Intelligence.
The Human Resource team is now actively involved in adopting innovative technologies at all levels, from recruitment to the management process. Visual communication is needed as employees have started working remotely.
The development of full artificial intelligence could spell the end of the human race….It would take off on its own, and re-design itself at an ever-increasing rate. Humans, who are limited by slow biological evolution, couldn't compete, and would be superseded.

Stephen Hawking, BBC
There is a quick shift in Human Resource functions amid the crisis.Artificial intelligence in HR is in the limelight to lessen the burden of the HR team.
Artificial intelligence is helping in each Human Resource functionalities like screening, hiring, online, and off-line training, resolving queries and reviewing performance etc. Though there is a huge perk of using AI, one requires to take care that there is no built-in bias in the algorithm so that the AI can flourish.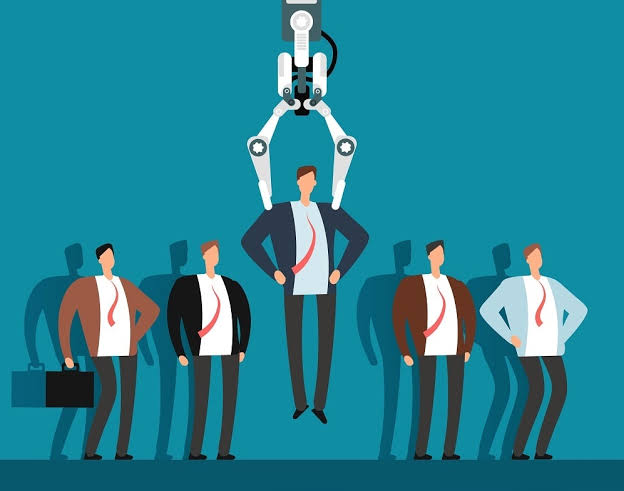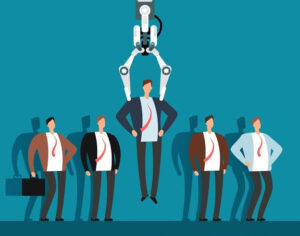 Gone are the times when there were departments that were full of employee's files and documented procedures. The digitalisation of HR made it possible to perform Human Resource task with much greater speed and efficiency.
The landscape of Artificial Intelligence is fast evolving, and that is why the companies require to educate themselves on AI and how it will be beneficial in the HR function. What does an AI mean? AI is the term used to consolidate human intelligence into a machine or computer system to perform specific tasks like problem-solving decision-making predicting the future.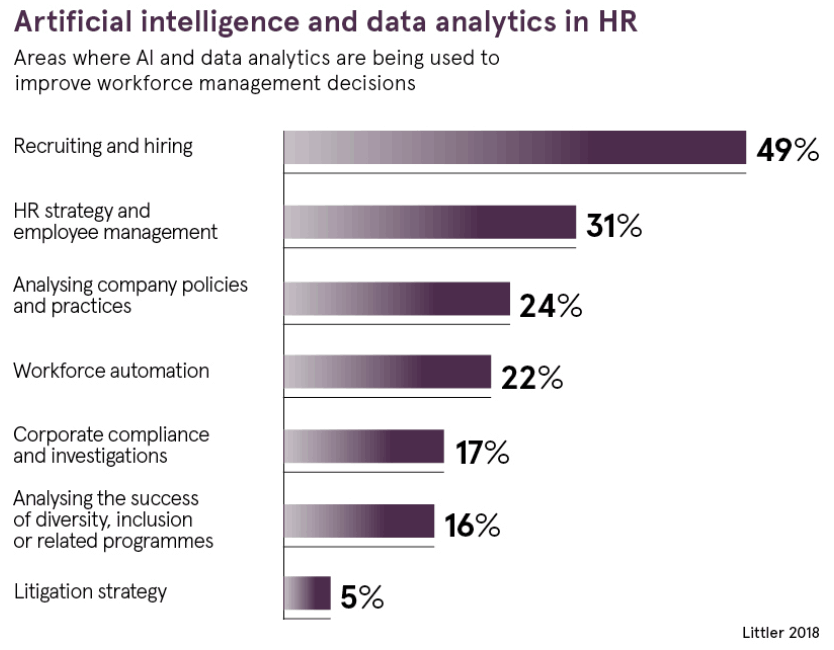 Use of artificial intelligence and machine learning is increasing in the field of human resource management. It is the time when HR is needed to receive Artificial Intelligence in recruitment. Employing AI in recruitment will not only boost diversity but also give and define innovation technique. There is no surprise that for the diversity of the workplace, we need a variety of skill sets of different background so that there is an increase in a team is collective intelligence.
Artificial intelligence is a new era of information that needs our attention. AI will give a boost to decision-making, particularly in hiring and also will replace human intelligence. If companies want a diverse pool of talent, they need to spread mindfulness about artificial intelligence.
Artificial intelligence can target skill sets and can identify candidates that are highly appealing to a company. Digital Interviewing will be the new form of hiring people. Artificial intelligence can also replace a human recruiter. The present scenario shows that artificial intelligence is used at various stages in the recruitment process and also very useful.
Human Resource technology is helping the business to maintain amid the prolonged lockdown led by the COVID-19 crisis. In addition to the implementation of Artificial Intelligence, an increased focus toward the people aspect will drive the HR domain toward new performance practices and its achievement.

Read 10 Headlines From The Pre-Pandemic 2020 That Feel Like They Happened Ages Ago
For more, like us on Facebook or follow us on Twitter, Instagram  and Telegram