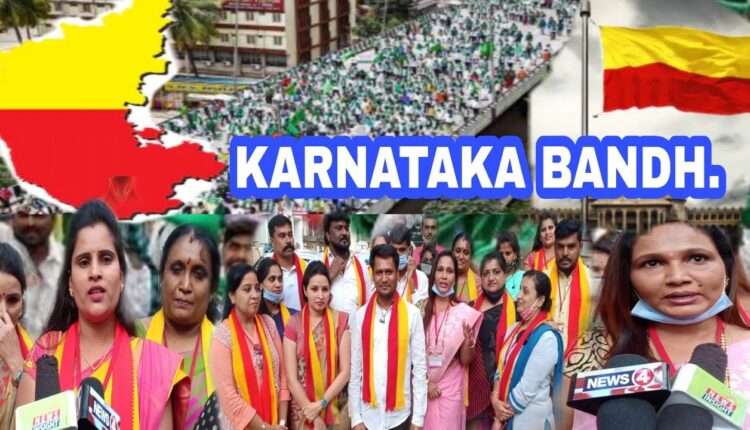 Karnataka Bandh in protest against the amendments to the agricultural and land reforms acts
Karnataka bandh, today in protest against the amendments to the agricultural produce market committee (APMC) and land reforms acts introduced by the BS Yediyurappa government.
Karnataka farmer's organisations called for a state-wide bandh on Monday. This call has been supported by many labour associations, pro-Kannada and many others besides the opposition Congress and the JD(S).
The ongoing protest is against two important amendments to the Karnataka Land Reforms Act and the Agricultural Produce Marketing Committee Act passed by the Karnataka Assembly instead of strong opposition, mainly the Congress and JD(S). The KLR Act's amendment lifts the boundation on buying agricultural land and enables any individual to purchase it.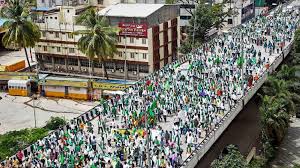 Hundreds of farmers and activists came together and covered the streets against the anti-farmer legislation, whereas police force struggled to maintain law and order across the state.
'Wait for at least six months to see results', Yediyurappa tells farmers as protests intensify.
Amid the ongoing protest, Chief Minister BS Yediyurappa asked the farmers to wait for six months or a year so that they can see how these amendments will help them. Also, he mentioned that being a farmer's son he is with the farmers and ensured them that they are not closing their doors, farmers can sell their produce at APMC or wherever they can get a fair price.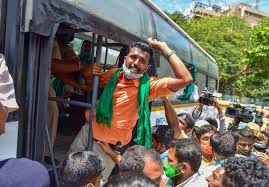 According to sources Services of goods transporters, taxi, auto-rickshaw drivers and private bus drivers have expressed their solidarity with the farmers and hence are likely to be unavailable during the protest whereas state-owned public transport remains unaffected.
A protest march has been organised from Town Hall to Mysore Bank Circle in Bengaluru, as well.