In the world of sports, records are made and broken, and in September 2022, a young football enthusiast from Karnataka, India, left his indelible mark on the global stage. Mohammed Shaleel, at the tender age of 21, accomplished a remarkable feat that not only made him the first-ever Indian to break an international footballer's Guinness World Record but also brought him recognition and acclaim in the world of football.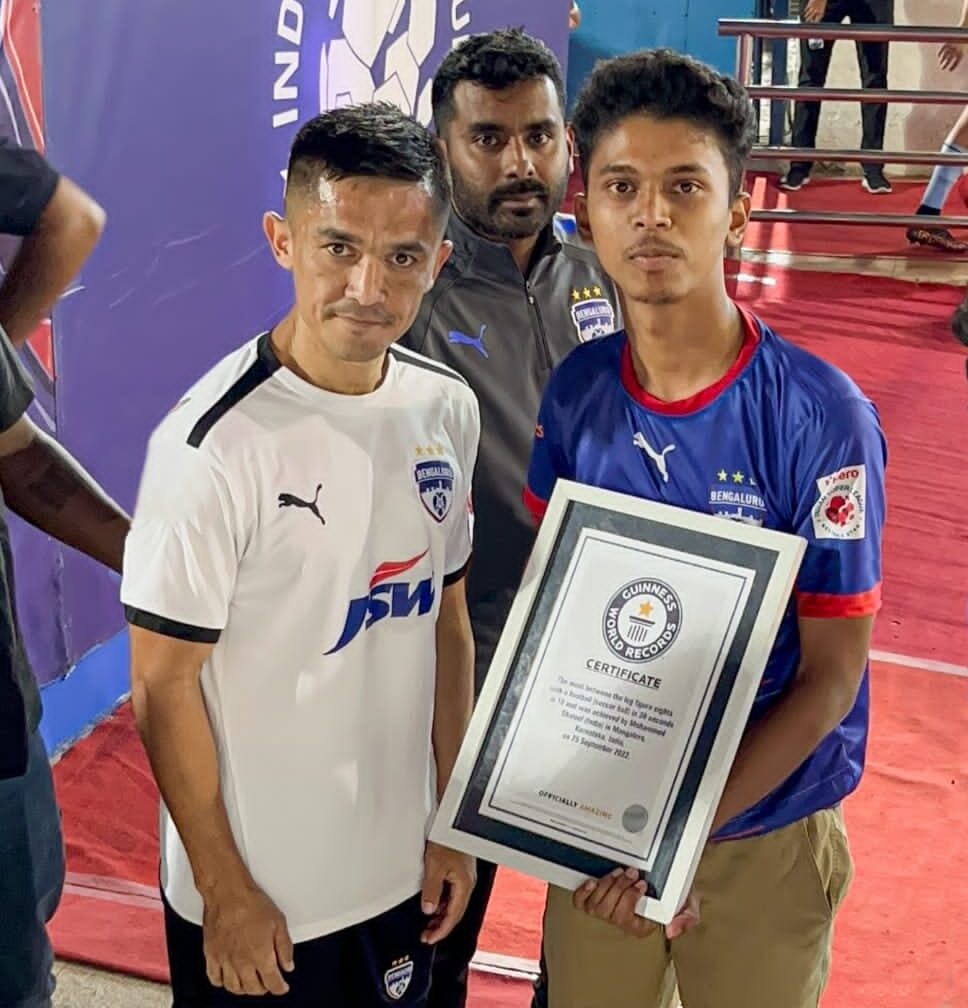 Source – RVCJ.com
Shaleel's record-breaking journey began with a dream and a burning passion for the beautiful game. A diehard fan of football legends Cristiano Ronaldo and Lionel Messi, as well as Indian footballer Sunil Chhetri, he had always been inspired by their skills and determination. This inspiration fueled his desire to achieve something extraordinary in the sport he loved.
The Guinness World Record that Shaleel set his sights on was for the "most nutmegs in 30 seconds." This is a challenging feat that requires exceptional ball control and agility. Previously held by Dele Ali and Tasha Nicole, the record stood as a testament to the skill and precision needed to achieve such a milestone in football.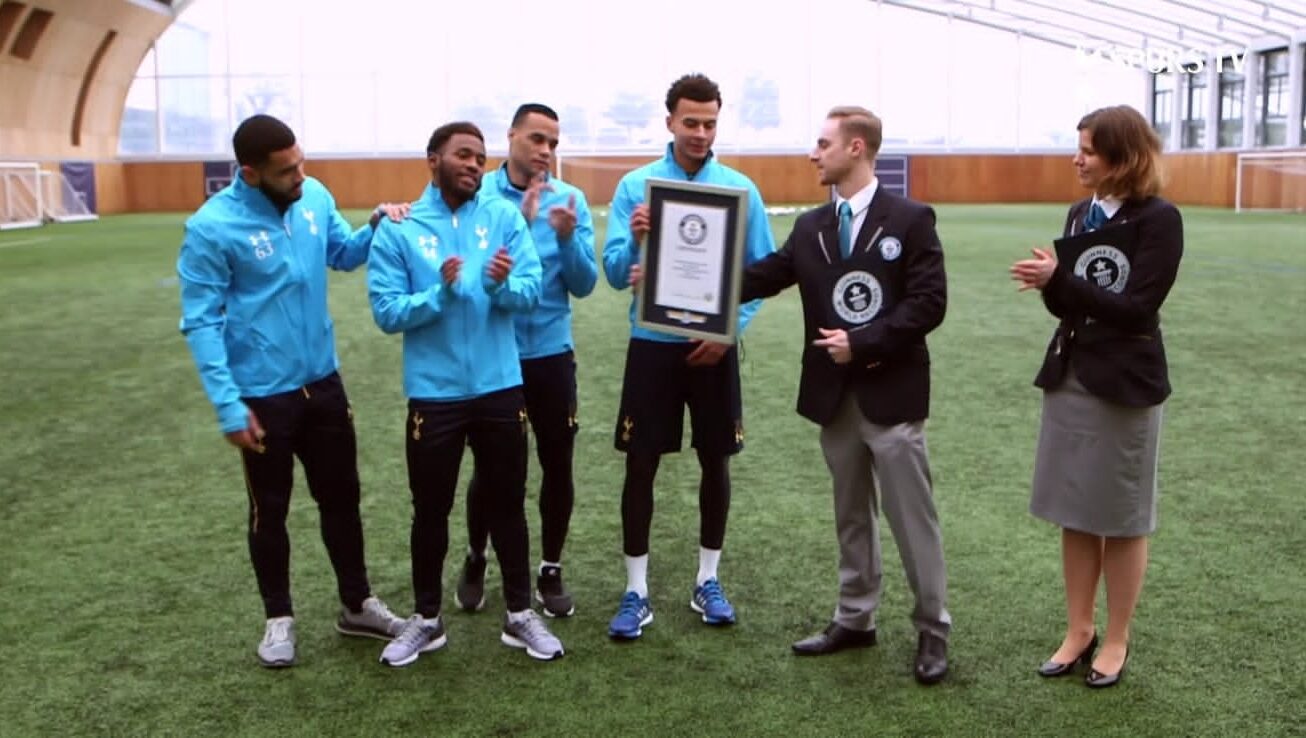 Shaleel's quest to break this record was not an easy one. It required countless hours of practice, dedication, and unwavering support from his family, particularly his elder brother Mohammed Sahil Ibrahim. Shaleel's family stood by him, providing encouragement and the necessary resources to help him chase his dream.
The stage was set for Shaleel's moment of glory in Mangaluru on September 25, 2022. With nerves of steel and the determination of a true champion, he embarked on his record-breaking attempt. The clock was ticking, and with each precise flick of the ball, he inched closer to his goal. In a breathtaking display of skill, Shaleel completed a staggering 10 nutmegs in just 30 seconds, surpassing the previous record and etching his name in the annals of football history.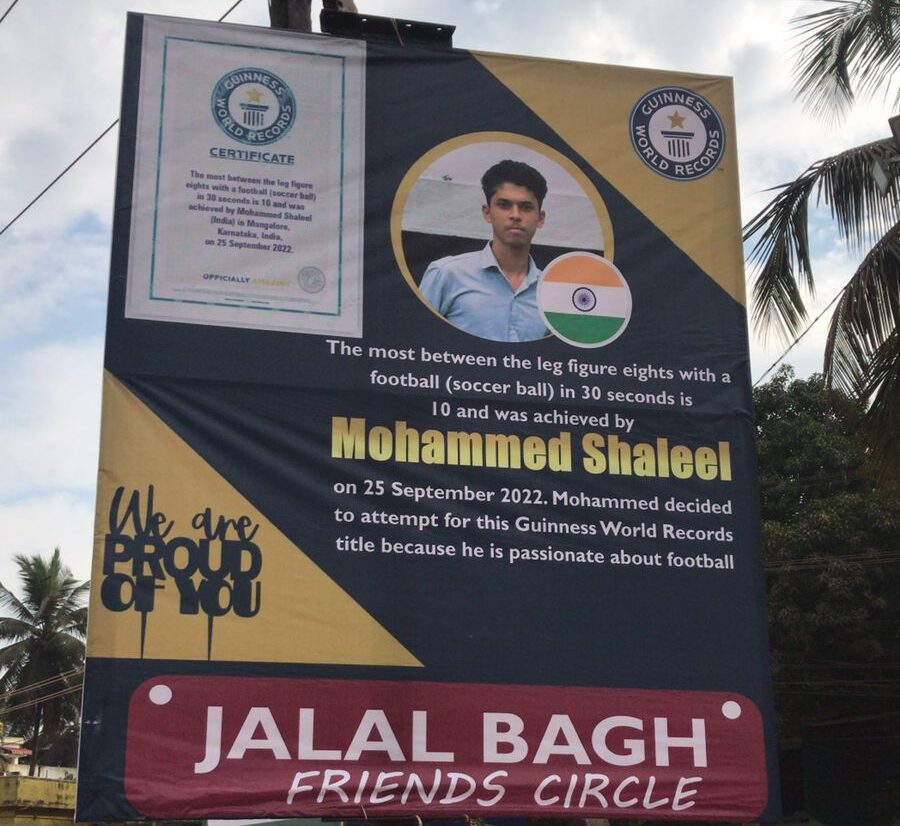 However, Shaleel's journey was far from over. The road to official recognition from Guinness World Records was long and challenging. Months of verification and scrutiny followed his remarkable performance. It was not until January that Shaleel's achievement was officially recognized by the Guinness World Records, marking a momentous milestone in his life.
Shaleel's story is not just about breaking records; it is a testament to the power of passion, determination, and unwavering support. He has become an inspiration to young Indian footballers who dare to dream big. His ambition to meet his football idols, Ronaldo, Messi, and Chhetri, now seems within reach, as he has carved his own path to greatness in the footballing world.
In a world where records are celebrated and champions are born, Mohammed Shaleel has shown that with dedication, talent, and unyielding support, dreams can become reality. His name will forever be associated with breaking barriers and achieving the extraordinary in the world of football, a legacy that will inspire generations of aspiring footballers in India and beyond.