Does Paris, the City of Love, really require much of an introduction? It's often regarded as the most romantic place on Earth, as well as the world's cultural center, with a plethora of brilliant roadside cafes, art displays, fashion shows, and other never-ending cultural activities. To truly appreciate Paris in all of its romantic splendor, though, you must stay in a boutique five-star hotel. In this post, we have compiled a list of the best luxury hotels in Paris.
Paris is one of the most beautiful cities in the world, with monumental squares, centuries-old churches, famous boulevards, romantic bridges, majestic mansions, and Montmartre's cobblestone streets. The City of Light has inspired not just painters, sculptors, writers, poets, and composers, but almost every major international capital, with each city claiming its own Champs-Elysées. It's simple to see why so many people fall in love with Paris when they take a cruise down the Seine or sit on a café terrace and watch the world go by.
What hotel should you book in Paris for a lavish vacation? Here are my picks for the top 5 best luxury hotels in Paris-
1. La Réserve Paris – Hôtel and Spa
From the numerous comments praising the staff's fastidious attention to detail, it's evident that the most memorable feature of this 40-room urban house, which has Jacques Garcia's 19th century-inspired interiors, is superb service. Another user commended it as their "favorite hotel in Paris" and "top three anywhere in the world," while a frequent traveler to Paris enthused about its "tailored customer service beyond anything I've experienced."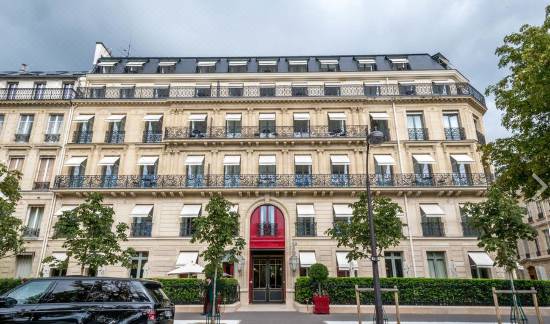 Another devotee described the spa's hammam and fitness studio, as well as anti-aging routines, as "world-class." The reader also rated La Réserve's culinary options, which include the Michelin-starred Le Gabriel restaurant, as "excellent," an adjective that appears to fit every aspect of the experience.
2. Four Seasons Hotel George V Paris
The Four Seasons hotel in Paris was founded in 1928 to honor King George V. With the appearance and face of a Palace, large splayed out hallways and rooms, and exquisite food that never ceases to excite the senses, it is possibly the most magnificent and sumptuous hotel in all of Paris.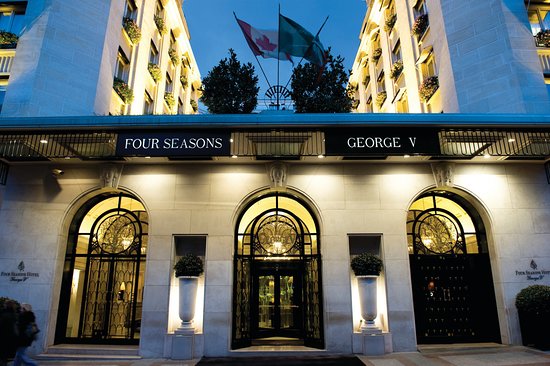 It also has some of the hotel's Florist's most attractive flower displays and arrangements. It's in the heart of Paris' golden triangle, between the Champs-Elysées and Alma-Marceau. Because of its rich history and legacy, the hotel is very well regarded in the city. It was designed in the Art Deco style, but over the years, it has been auctioned off to give it a more modern appearance.
3. Hotel de Crillon
The Hôtel de Crillon, which was built in 1758, has an unmatched view of the Place de la Concorde. After a four-year restoration, the building reopened in 2018 as a Rosewood Hotel, with its history serving as a fascinating backdrop for its modern-day story. Master craftsmen, artists, and designers worked diligently during the hotel's shutdown to establish a careful and delicate balance between conservation and transformation.
The hotel's 78 rooms, 36 suites, and 10 flagship suites have a pleasant and elegant residential feel. Karl Lagerfeld, the late fashion designer, designed two extraordinary suites called "Les Grands Appartements," which reflect his personal and aesthetic sense of French flair and modernism. The Hôtel de Crillon also has good dining options, a gorgeous pool area, and a small spa.
4. Shangri-La Hotel
The Shangri-La Paris, built-in 1896 as the house of Prince Roland Bonaparte (Napoleon's grandson), is a symbol of style and elegance. The hotel was restored by famous architect Richard Martinet and interior designer Pierre-Yves Rochon to give a distinctly Parisian experience, combining a feeling of history and grandeur with contemporary comfort and service.
The hotel's breathtaking views of the Eiffel Tower underline its standing as one of Paris' finest hotels, while its central location in the 16th arrondissement guarantees easy access to the city's most famous attractions. The 101 rooms' old-world grandeur is mirrored in the city below, which is meticulously embellished with superb craftsmen's work.
5. Hotel Ritz Paris
One of the most convenient advantages of staying at the Hotel Ritz is its proximity to eight distinct metro stations, all of which can take you anywhere in Paris. As a result, you won't find a hotel with greater connections than this one. The hotel is decorated in a sumptuous 18th-century Parisian style and is conveniently located near sights such as the Place Vendôme and the Palais Garnier.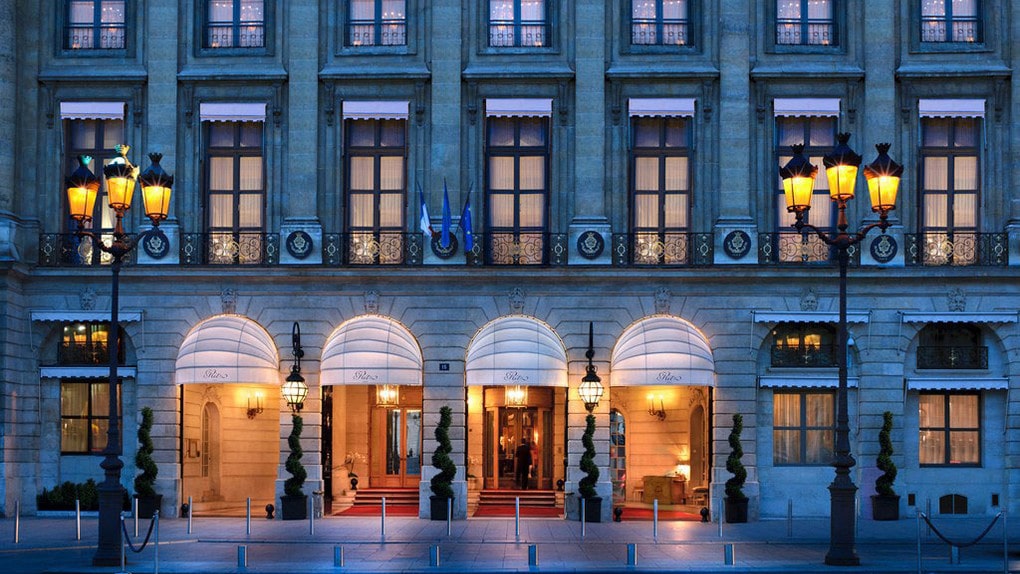 This hotel's rooms are actually named apartments, which is just one of the many steps the hotel makes to make visitors feel more at ease. The hotel's Prestige Suites each have their own identity, as they overlook different Paris sites. You can even check yourself into the Suite Coco Chanel, which has been named after their most famous guest and is designed in the visage of her most popular designs.
Also Checkout: 5 places that should be on your bucket list of in 2022


Source: TheHospitalityDaily