Web Series- Masaba masaba.
Cast: Masaba Gupta, Neena Gupta, Neil Bhoopalam, Rytasha Rathore, Satyadeep Mishra and others.
Director: Sonam Nair
Duration: Six episodes
Life is tough and tacky- sometimes cloud nine happy and sometimes awfully messy- but whatever happens- you gotta own your mess; hot mess, if we call it the Masaba-Masaba way. 😉
Masaba Gupta, a fashion designer with her own label House of Masaba and Neena Gupta, Indian film actress, both real-life famous women brings to the screen their ordinary thicket life.
"Creativity is not a tap," Masaba says in one of the episodes. It stands true for her as we see in the series, Masaba, whose design comes out every season and receives applauds from everyone. But when she has an assortment of troubles from her own confidential life like most of us- designing clothes turned out to be not as simple as it is usually perceived. With the national-award-winning mother striving to make an entry again perpetually in Masaba's tow ( like most of ours )- it was almost impossible for Masaba to focus on her work.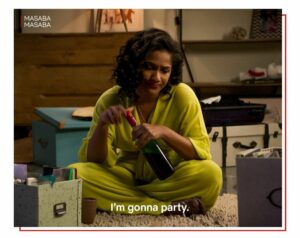 Neena Gupta, on the other hand, is unapologetically herself. She has her ups and downs- but she isn't frightened to let the world know about her true and raw side. She is authentic and bold- owning her mess as always- and so she waltzes her way into the industry again with her determination and struggle. She demonstrates the quote "Age is just a number when your dreams are higher than your age," well.
Masaba masaba is a venture into the real life of prominent characters- their daily struggles and troubles veiled from us when they appear on cameras.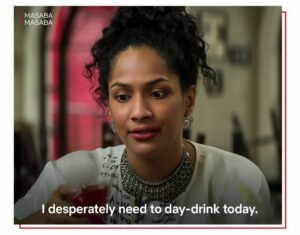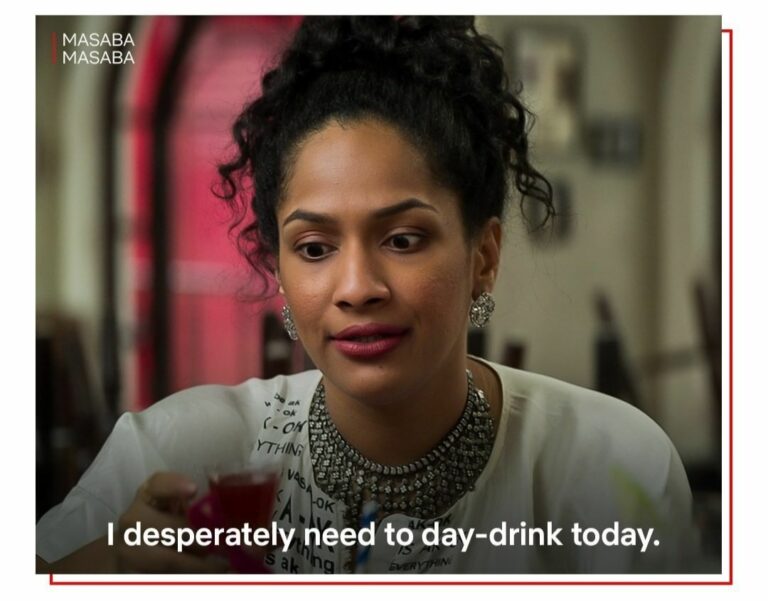 Even though the web series is a fictionalized version of their lives- but reflections of their real lives can be evidently observed in the entire series- playing a fictional version of yourself is not any easy and Masaba has done the job quite well. The series touches on various significant issues removing the curtains of distorted reality, it shows the actual version. The relatable scenarios and situations when connected with friendship, relationship, job, household troubles will leave you speculating if Masaba was a common person- just like most of us. And that is what most of us forget when celebrities appear on the screen with their impeccable dresses and luxuries, hiding the worries and blotches they have on them.
A real eye-opener leading us to the trail of similar problems faced by famous "women" especially- it gives a message to always stand up for yourself- rooting for yourself even if no one believes in you.
The six-episode long series will keep you hooked till the end and will actually leave you yearning for more. It is simple yet extraordinary in its own way.
Masaba Masaba is now streaming on Netflix. There is no information on the series being renewed for another season yet- but considering the popularity, it has gathered, chances are high and we are totally rooting for it!
Do let us know your thoughts about the web series in the comment section below. And check out our entertainment category for the latest reviews and updates of various web series and movies.
Also Checkout : Top 10 Most Handsome Men in the World | June 2022 Updated
Also Checkout : Angelina Jolie Net Worth – Early Life, Career, How Angelina Jolie Spends Her Millions, 2 Unknown Facts About Angelina Jolie