In a recent press conference, the world's famous footballer announced his emotional exit from Barcelona with which he was associated for more than two decades that almost broke him down in front of the camera.
Messi is one of the top players, also found endorsing a lot of commercials and deals, and has been quite active in T.V for matters other than football.
This move of him leaving Barca could be thought after and tactical step, according to intellectuals and sources.
He played as a forward for Barcelona for 21 years and now has signed a two-year contract with Paris Saint Germain with an additional year's option.
Messi is currently 34 years old, who joined Barcelona when he was at the age of just 13.
He is going to wear the number 30 as a new member in the PSG, which already features talents like Neymar and Mbappe.
In his official statement to the public, he formally added about his excitement to begin his new journey with PSG and that everything about the club matches his football ambitions. 
Messi is a six-time Ballon d'Or winner and Barcelona is still coping with the exit of their greatest player. But this move could be attributed to a monetary term.
Barcelona carries a debt of 1.2 billion euros which makes it very difficult for them to sign new deals. And as far as Messi is concerned, they simply couldn't afford him.
They would have to spend nearly 200 million to reassign him. It left him with no choice but to leave. "The club didn't want to go into more debt", he said.
Although, in an effort to stay, he even agreed to be paid only half of his salary. In the year 2013, La Liga created new financial rules which it refused to bend even at the request of Barcelona's President Joan Laporta. Clearly, Barcelona's financial structure and plan were messed up.
The star footballer of Argentina holds all the big records in Barcelona's history with a total of 778 appearances and a total of 672 goals according to club records.
He has been UEFA Best Player in Europe for 2 times and has 6 European Golden Shoe titles to his name along with 7 UEFA Champions League Squad of the season.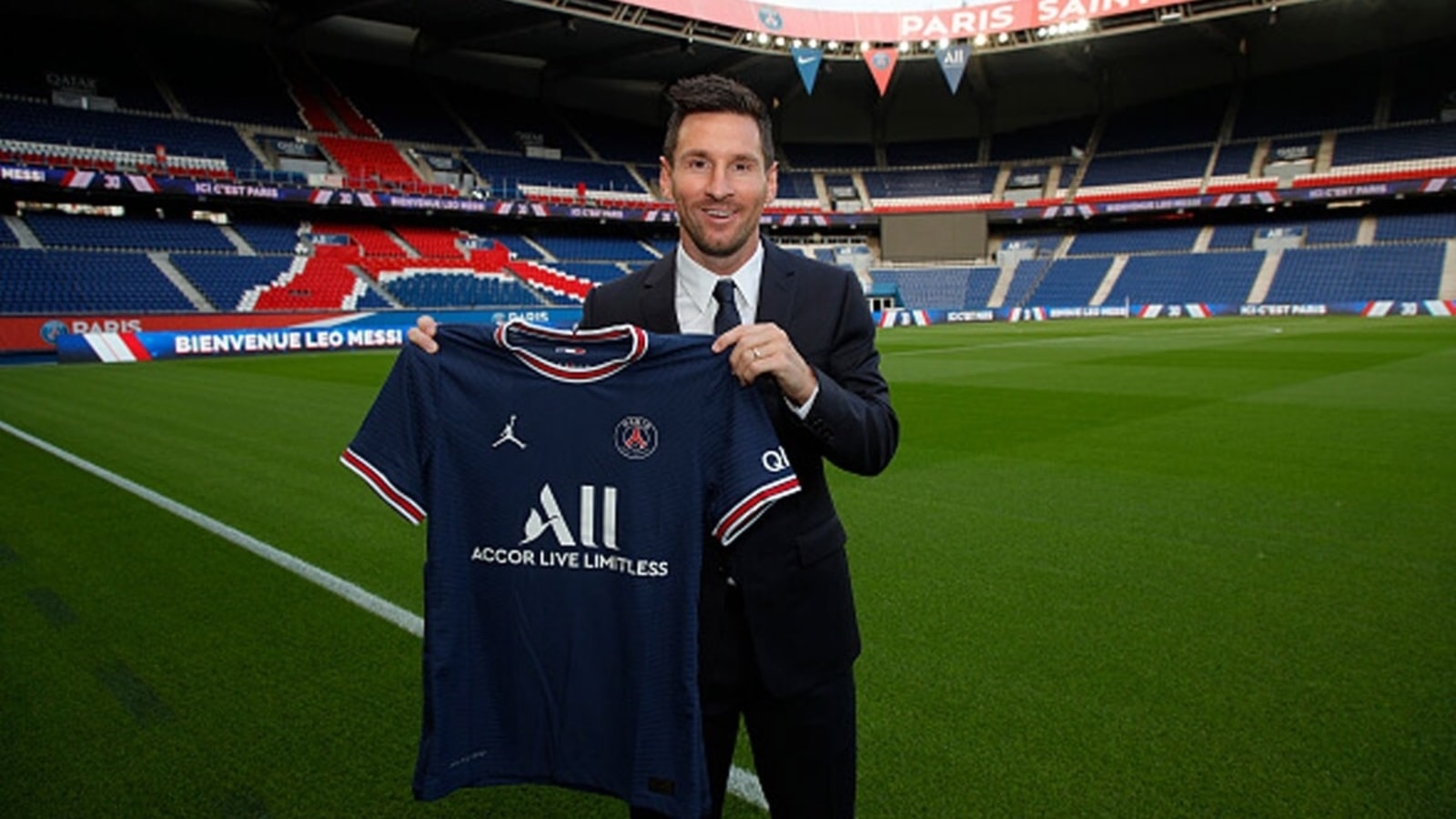 On moving to Paris, he says that he is looking forward to joining the team and bond with the players and that the staff and squad had a lot to do with him choosing the club.
He also said that coach Mauricio Pochettino also was an integral part of his decision. It is going to be a surreal moment and something to cope up with when Messi arrives with the new jersey of the team.
A bitter realization that power shifts, even the biggest organizations will go clueless and the greatest might fall.
Also Read:  Celebrating the gift of life on the occasion of World Organ Donation Day