The government of Mexico is lamenting new DeSantis immigration laws that recently went into effect with the intention of curbing illegal immigration in Florida
The Mexican government released a statement Saturday lambasting Florida's Senate Bill 1718, which has provoked months of outrage from Mexican leaders since it was passed in the Republican-controlled state legislature in early May.
"While the Government of Mexico respects the processes and measures taken by state legislatures in the United States, it believes that SB1718 will affect the human rights of thousands of Mexicans, including children, and will exacerbate hostile environments, which may lead to hate crimes and acts against the migrant community," the Mexican government said in a statement.
"The measure does not reflect the migrants' valuable contribution to the economy, society and culture of Florida and the country," the statement added.
DESANTIS UNVEILS BORDER SECURITY PLAN TO 'STOP THE INVASION'; BLASTS BIDEN AND JABS AT TRUMP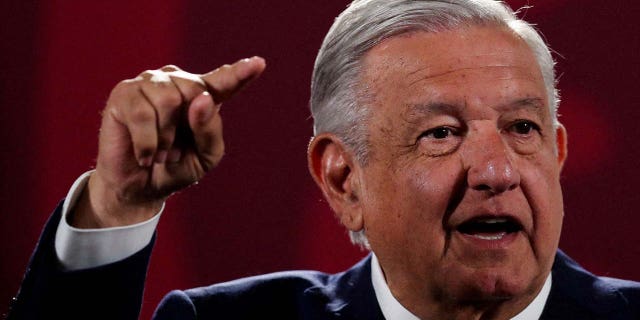 Fox News reached out to DeSantis's office for comment, but they did not immediately respond.
For the 2023-2024 fiscal year, SB1718 provides $12 million to the "Division of Emergency Management for the Unauthorized Alien Transport Program."
SB1718 was signed by Florida Gov. Ron DeSantis on May 10 and went into effect July 1.
The initiative drew national attention last year when DeSantis flew a group of South American migrants from Texas to the liberal enclave of Martha's Vineyard, Massachusetts, which had touted broad support for sanctuary policies. Local leadership quickly claimed the wealthy islanders did not have enough resources to support the migrants, who were bussed to a military base in Cape Cod.
DESANTIS ANNOUNCES NATIONWIDE COALITION OF 90 SHERIFFS TO PUSH BACK AGAINST BORDER CRISIS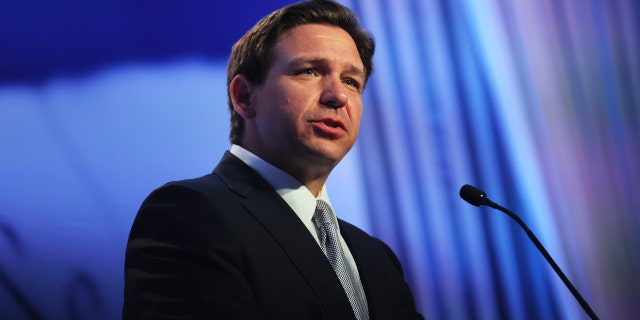 The bill would also require hospitals to ask patients about their legal status, mandate medium- and large-sized employers to use the federal E-Verify system to check the legal status of new employees, and allow anyone caught knowingly transporting illegal migrants to be charged with human trafficking.
"Criminalization is not the way to solve the issue of undocumented immigration. The existence of transnational labor markets, and the intense ties of trade and tourism between Mexico and Florida, cannot be overlooked by measures inspired by xenophobic and white nationalist sentiments," the Mexican government said in its Saturday statement.
Mexico has promised to offer comprehensive legal and diplomatic services to Mexican nationals affected by SB1718.
FLORIDA'S LARGEST POLICE UNION ENDORSES DESANTIS AFTER SUPPORTING TRUMP IN 2020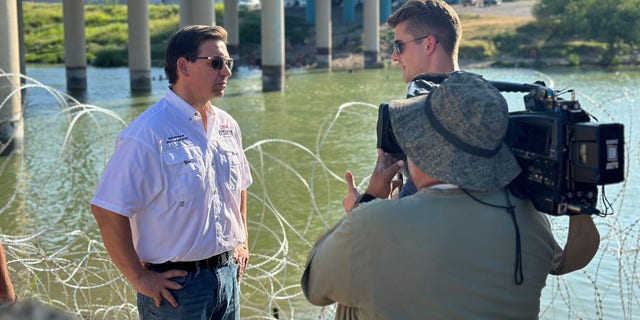 The government added, "Mexico's consular staff will be trained in the scope of SB1718, and in publicizing messages and recommendations through the 'Know and Exercise Your Rights' strategy, which seeks to educate our community about their basic rights, in order to provide the highest level of support to victims who take legal actions against acts of harassment, violence, abuse, discrimination of all kinds and racial profiling."
DeSantis, who is seeking the GOP presidential nomination for 2024, unveiled Monday his plan to police the southern border by pledging to give local authorities more power to enforce the nation's immigration laws.
One of the biggest changes would be to deputize local and state law enforcement officers to be able to deport migrants.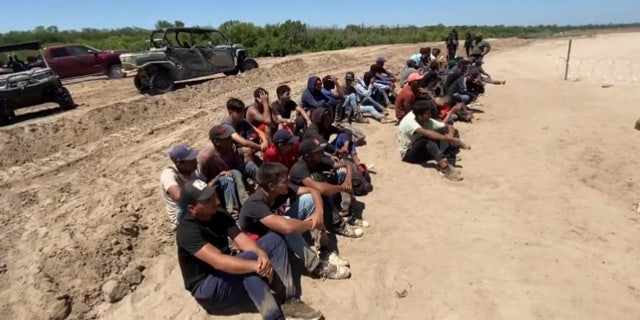 CLICK HERE TO GET THE FOX NEWS APP
"On Jan. 20, 2025, we will be on a mission to stop the invasion at our southern border to fight the drug cartels that are poisoning our citizenry, to build the border wall, and to reestablish the sovereignty of this nation," DeSantis said during a campaign visit to Eagle Pass, Texas.
He added, "We are done with promises. We are done with slogans. Now is the time for action. No excuses. We will get the job done."
Fox News' Danielle Wallace, Louis Casiano and Bill Melugin contributed to this report.
(this story has not been edited by TSA Mag staff and is published from a syndicated feed.)