September is a good month for all the cinephiles out there. Ranbir Kapoor and Alia Bhatt's big project, estimated to be the most expensive Indian movie, is coming out in theatres. Lord of the Rings returns to the screen once again while Cobra Kai's new season soon hits the OTT platform. 
Fashion icons return with Kardashians Season 2 while Fate: The Winx Saga also comes back with a new season. Nevertheless, this is just the beginning. September has several other contents packed for us. 
So, wondering what to watch this month? Here is the list of all the movies and shows releasing this September- 
1. The Imperfects 
Coming on- Netflix 
Available- 8th September
If you are a sci-fi fanatic and wondering what to watch this month, Netflix has the right series for you.
Termed as coming-of-age science fiction, The Imperfects follows a group of scientists who turn into literal monsters after their experiments go wrong.
After they see the severe effects of gene therapy, the group searches for Dr. Sarkov to find a cure. The first season will have 10 episodes and will release on 8th September. 
2. Wedding Season
Coming on- Disney+ Hotstar 
Available- 8th September 
If you have liked series similar to Fleabag, Wedding Season is your cup of tea.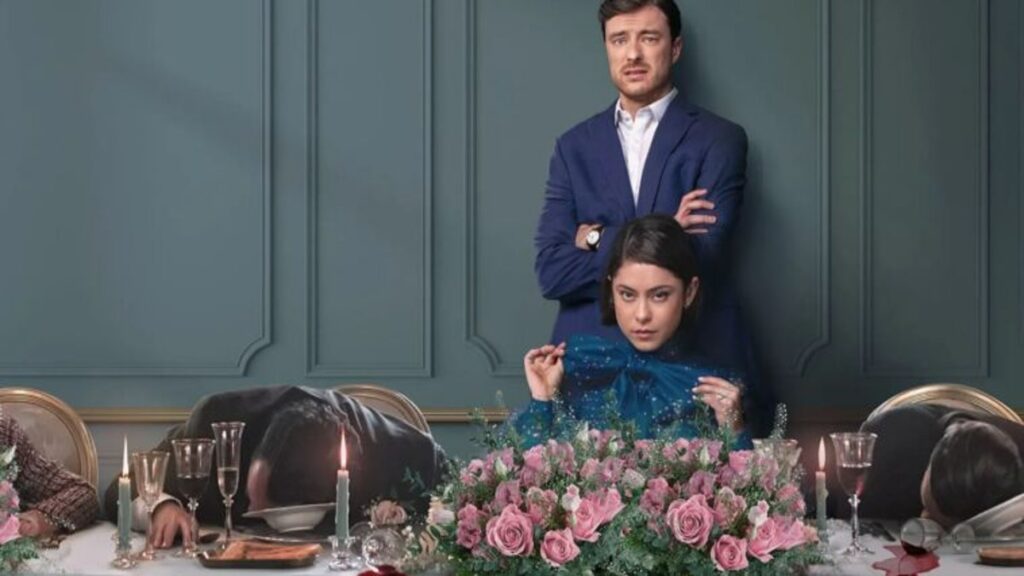 It follows the story of two people, the hopeless romantic Stefan, who can't have any control over his heart, and the charismatic Katie who is supposed to marry the son of a rich business owner.
However, when the two meet there is a spark between the two which couldn't be repressed. 
3. Pinocchio
Coming on- Disney+ Hotstar 
Available- 8th September 
Directed by Robert Zemeckis, Pinocchio brings back our comfort character from childhood in this re-imagined musical film, following the life of a wood carver who makes a wooden puppet of Pinocchio who becomes alive and seeks to live the life of a normal young boy.
4. Growing Up
Coming on- Disney+ Hotstar 
Available- 8th September 
Captain Marvel aka Brie Larson returns with a series focused on the life of teenagers.
As the title suggests, this series has ten different stories of teens coming from diverse backgrounds who learn to embrace their true selves. 
5. Cobra Kai Season 5
Coming on- Netflix 
Available- 9th September 
What was initially envisioned as a silly idea for YouTube is now coming with its fifth season. Cobra Kai is a reboot of the Karate Kid, following Johnny and Daniel, three decades after their blowout.
While Daniel is now a successful businessman, Johnny is not doing so well in life. The two have to let go of their differences to team up against common enemies for the sake of their children.
There is a lot of drama and action but the series never gets too serious.
6. Gutsy
Coming on- Apple TV+ 
Available- 9th September 
Hosted by Hilary and Chelsea Clinton, this docuseries is based on the New York Times Bestseller, The Book of Gusty Women, written by the two.
The series revolves around real conversations starring big personalities like Kim Kardashian, Megan Thee Stallion, Gloria Steinem, and many more.
7. Brahmastra- Part One: Shiva
Coming in- Theatres 
Available- 9th September 
Ayan Mukerji's brainchild to bring a contemporary change to the fantasy genre in the Bollywood Industry, Brahmastra is one of the most anticipated films of the year.
Starring Ranbir Kapoor, Alia Bhatt, and Amitabh Bachchan in the main role, Brahmastra follows a young DJ Shiva, who discovers a connection with the fire and has to face Junoon, being obviously the antagonist, who wants to get hold of supernatural weapons. 
8. Heartbreak High
Coming on- Netflix 
Available- 14th September 
The original Heartbreak High ran during the 90s and became a big hit in Australia.
The reimagined version of it, developed by Netflix, is set in Hartley High where Amerie, played by Ayesha Madon along with her gang navigates the theme of love, sex, and heartbreaks.
So, if you like watching high school dramas, this one arrives in mid-September. 
9. Fate: The Winx Saga- Season 2
Coming on- Netflix 
Available- 16th September 
Shadow and Bone and Harry Potter fans fell in love with Fate: The Winx Saga when its first season was released.
The new season arrives soon on Netflix focusing on the life of six fairies who attend a boarding school to get hold of their powers and control it according to their will. 
10. Modiji ki Beti
Coming in- Theatres 
Available- 16th September 
A comedy satire based on the real-life events of Avani Modi, Modji Ki Beti is the brainchild of Eddy Singh featuring Tarun Khanna, Kavita Ghai, and Vikram Kochar among others.
The main themes are terrorism, patriotism, and the strained relationship between India and Pakistan.
Not much is disclosed about the film, but it appears to be a refreshing take on religion and nationalism. 
11. The Kardashians- Season Two
Coming on- Disney+ Hotstar 
Available- 22nd September 
Peek another glance into the lives of the Kardashian sisters- Kendall, Kylie, Khloe, and Kim Kourtney- along with their mother Kris as they navigate through their professional and personal life attaining enormous milestones along the way but keeping their bond attached.
12. Babli Bouncer
Coming on- Disney+ Hotstar 
Available- 23rd September 
Starring Tamannnaah in the main role, Babli Bouncer is a drama focusing on the life of a Bouncer, Babli, and her challenges when she takes this profession which is usually held by men.
Concentrating on a female protagonist in a male-dominated environment, Babli Bouncer looks like a refreshing story.