The country hosts millions of tourists every year who marvel at the majestic churches, mansions, and street fairs in famous cities like Rome, Florence, Venice, and Milan. Tourists tend to spend most of their time in Tuscany when they are looking for a relaxing trip in the hills.
Everywhere you go, you will find traditional Italian dishes that are simply amazing. To put it simply, the food is delicious from beginning to end. Let's take a look at some must-try food from Italy.
A list of 10 Must Try Food From Italy is given below:
1. Spaghetti alla Carbonara
The number one Italian food you must try is Spaghetti Alla Carbonara. It is customary for the Italians to enjoy every bite of this dish because they are very proud of it. Carbonara pasta might seem to be available everywhere.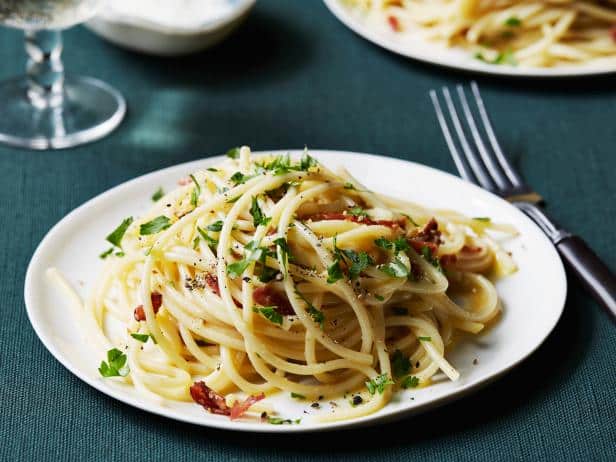 However, what makes this dish special is that it is one of the most evergreen Italian recipes that showcases Italian cuisine's unique features to the fullest extent.
Featuring Pecorino Romano cheese, fresh eggs, guanciale, and pepper, this spaghetti dish is pure magic. You won't find a drop of cream or milk in an authentic Italian Spaghetti Alla Carbonara.
2. Risotto
Risotto is the most famous food in the world. Although some argue that Italians prefer bread over any other form of carbs, creamy risotto is what wins hearts! Due to the high-end and luxurious ingredients used to prepare this famous Italian food item, it is preferred by the elite.
As an example, saffron is infused into Risotto Alla Milanese, which has a high price tag. As well as arborio rice, cuttlefish, and squid ink, the risotto al Nero di Sepia is made with top-quality ingredients.
In order to truly enjoy Italian cuisine dishes such as risotto, one should dine in fine-dining restaurants.
3. Truffles 
The food culture of Italy would not be complete without truffles found in Umbria, Piedmont, and Tuscany. The rare ones are white and have a distinctive smell, while the more widely available black truffles are less fragrant. In spite of this, both types of truffles grown in Italy are exotic and cannot be found anywhere else.
Due to the right combination of temperature and moisture, truffles can only grow in certain seasons. A trip to Italy wouldn't be complete without tasting truffles in a savory or sweet dish.
4. Lasagne
Locals consider it a sin not to mention lasagne on an Italian food list! Pasta sheets topped with meaty ragu, bechamel, and cheese are one of the most popular Italian foods in the world. Other and then baked in an oven.
A native would always prefer Parmigiano Reggiano sprinkled on top of Lasagne because mozzarella doesn't bring about a tangy flavor. Once you try out this dish in Italy, there is no going back.
5. Gelato
Travelers with an appetite would have a blast in Italy, with artisan Gelato available on every street corner. While plenty of people presume that Gelato is the Italian equivalent of western ice cream, if you ask an Italian, they might not agree to it.
Gelato is ready with a lesser amount of fat, water, and air which makes it more flavourful and sweet. Do try this sweet dish from a local seller while roaming the streets of Rome, Venice, or Florence, and you'll be in heaven for sure!
6. Burrata
Perhaps Burrata is the type of cheese that is best enjoyed on its own. The cheese tastes a lot like the traditional mozzarella cheese available in Italy, but with the added richness and butteriness of cream.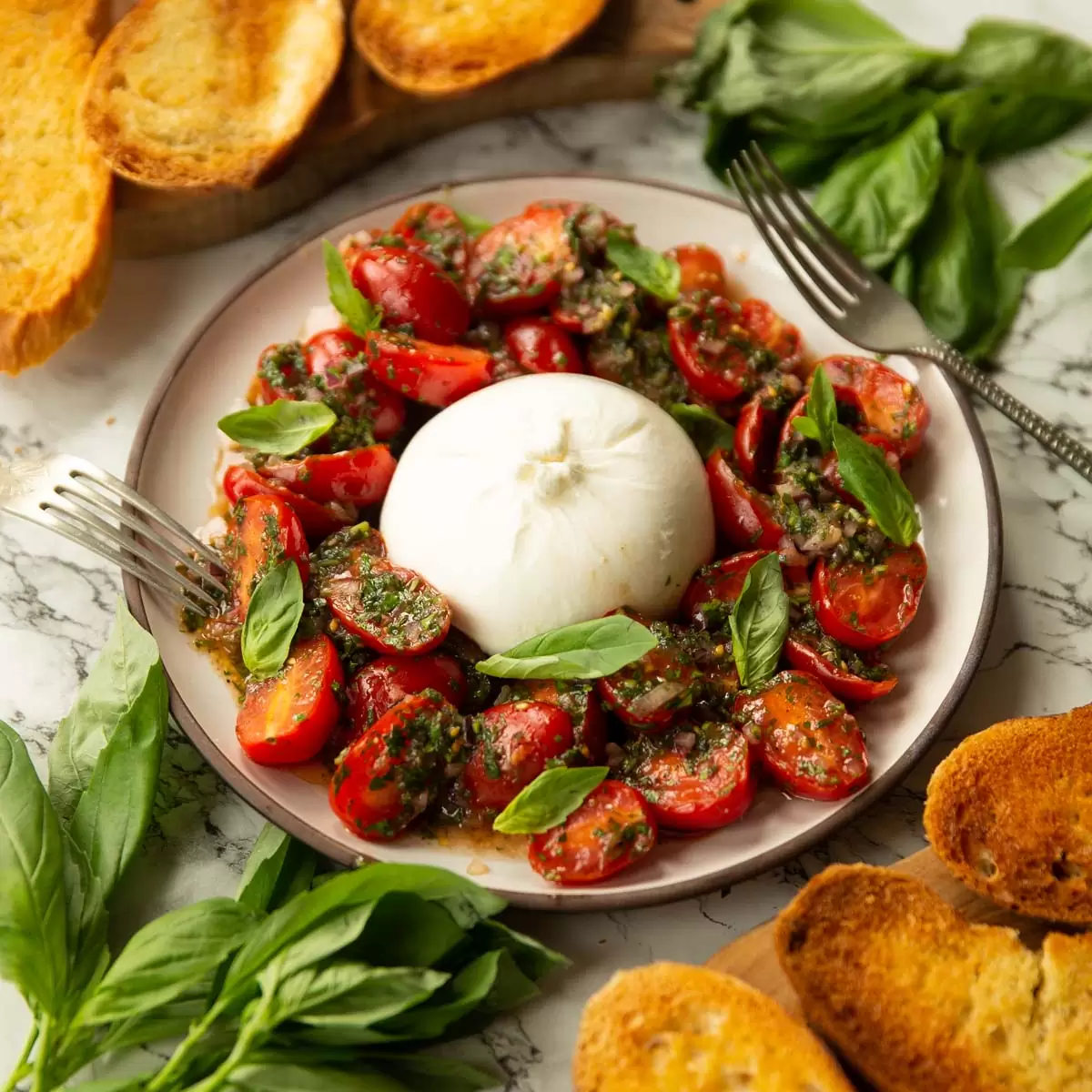 A side salad of Burrata, basil, and tomatoes is a fantastic way to add some flavor and nutrients to your meal.
7. Cicchetti
Cicchetti is a small, bite-sized dish that is made with cod, artichokes, seafood, and other ingredients.
These wine tastings are available at Venetian bars called bacaris, where the most exquisite wine experiences are also held on a regular basis.
8. Coffee 
Although not technically a dish of food, coffee is one of the things Italians are fond of, so it deserves to be on our top 10 list. Italy loves coffee so much that there are coffee shops on every corner.
You order a cup of un caffè (not espresso as it is commonly known), cappuccino, macchiato, morocchino, latte, or Freddo coffee., and you are expected to finish it in one shot without getting too comfortable in your chair. There is no need to worry.
9. Tiramisu 
Desserts have a unique ability to make us feel good, no matter what the situation is. Italy goes one step further and names a dessert after the very feeling it evokes!
The tiramisu literally translates to 'pull me up and is a wonderfully layered mixture of coffee, cream, eggs, finger biscuits, mascarpone cheese, sugar, and a pinch of cocoa. tiramisu, and you'll find this variety in Italy. 
10. Pizza
Ask for a "pit-zah" in any Italian restaurant and you'll be treated to a 19th-century concoction of flatbread cooked with olive oil and garnished with humble tomatoes, mozzarella, and basil.
Italy's national flag is blue, white, and red, and these colors are seen in the Pizza Margherita. This pizza has managed to impress many people with its delicious taste.
The food in Italy is a great way to get a taste of the different cultures and traditions in the region. Their dishes are made with simple, seasonally-appropriate ingredients, yet they taste amazing. There was a wrap-up on 10 must-try food from Italy.
Also Read: 10 Most Luxurious Mansions In Nigeria