Since 2008, the very first season of Indian Premier League (IPL), it has become a very convenient platform for young cricketers. IPL provided a huge exposure along with a notable financial backing to the coming generation of cricketers which wasn't accessible into first-class and domestic cricket scene. 
TSA brings you 11 players who earned their national cap through impressive performances in IPL: 
1. Ravichandran Ashwin
India's prime bowler for test matches R Ashwin is one of the best findings of the Indian Premier League. Being calm along with cleverness made Ashwin him an efficient cricketer who marked an impact on domestic as well as international cricket.
Ashwin performed well for Chennai Super Kings in 2010 season of IPL. The off-spinner took 13 wickets with an economy rate of just 6.10 over the season, which was enough to have eyes of selectors, and soon he debuted in the national team. He had some magic tricks in his pocket like carrom ball, leg-break and arm ball which made batsman hard to read Ashwin on the crease. After that, there were no looking back for Ashwin he went from breaking records to setting milestones even in international cricket.
2. Yusuf Pathan
Yusuf was the member of 2007 T20 winning team of India but remained in disguise. Lack of opportunity during the campaign led him to gain no exposure at all.
However, Yusuf debuted for India Team before IPL happened, but the spotlight turned towards him after he played for Rajasthan Royals in the first season of IPL and excelled with both bat and ball scoring 435 runs at a fast strike rate of 179.01 also taking 8 wickets with his off-spin. Yusuf left everyone awestruck with a lightening century in just 37 balls which were the fastest century in IPL then. This successful season helped Yusuf gain a subsequent spot in India Team. He was also the part of 2011 ICC World Cup-winning squad.
3. Ravindra Jadeja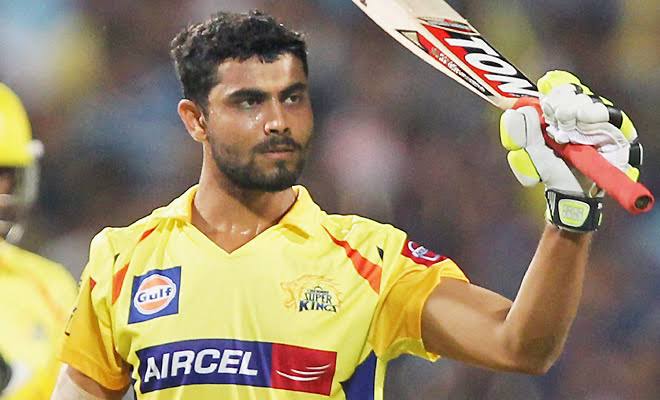 One of the key players who has been consistent in test matches for India. Jadeja got the limelight early in his cricketing career after the successful win of India U19 Team in ICC U-19 World Cup 2008. Starting his IPL career in 2008 season with Rajasthan Royals team, the first couple of years didn't go remarkable for the all-rounder. Jadeja was banned for the 2010 IPL season. Following the backlashes, Jadeja worked hard on himself and made a come back in 2012 season of IPL with Chennai Super King taking 12 wickets including a five-wicket haul along with some serious aerobic fielding display. This performance helped him earn the national spot, and since then Jadeja has been a prime option for bowling, accurate fielding and efficient finishing from batting end.
4. Hardik Pandya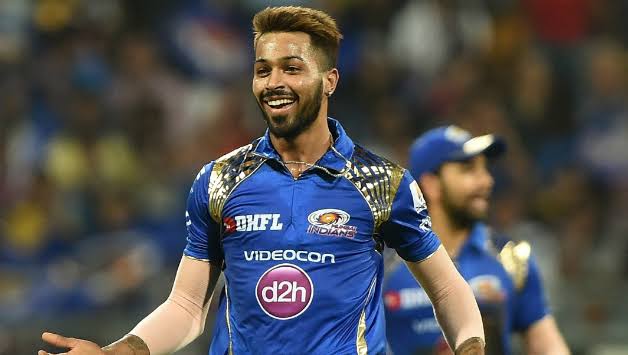 The stylish cricketer has made him the centre of talks for the public as well as the selectors for long now. He is as fashionable on the field as he is off the fields. Hardik had been through tough living conditions which he overcame with hard work and earned himself the IPL selection.
In 2015 season of IPL playing for Mumbai Indians, Pandya emerged as a big-hitter after he smashed a quick 61-runs knock against KKR followed by hitting back-to-back 3 sixes against CSK in death overs. His stellar hitting ability fast-tracked himself on the probable list of India Team after which he kept on delivering important performances for the team both from bat and ball.
5. Yuzendra Chahal
The latest spin maestro of India has been a consistent asset for team India over the formats for long now. Starting his IPL career from Mumbai Indians, he didn't get enough opportunities to prove his worth in the Mumbai squad.
However, after his transfer to his current team Royal Challengers Bangalore, Chahal stood-out to perform as the key for his team. Chahal picked up important wickets for RCB in bulk being consistent throughout the seasons. In IPL 2015 he picked 23 wickets followed by 21 wickets in 2016 which earned him the national break and since then Chahal has turned himself as a magical bowler to whom the captain can trust in the adverse of the cricketing situations.
6. Kuldeep Yadav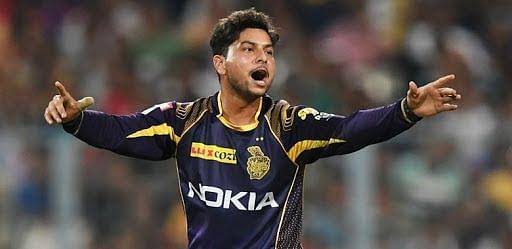 Another efficient spin bowler and a finding of IPL. The left-arm unorthodox China-man bowler got the eyes of sectors after playing for Kolkata Knight Riders in IPL 2016 taking 6 wickets. His unique unorthodox action made him tough to read for batsmen. 2017 and 2018 seasons of IPL brought more success to Kuldeep he picked 12 and 17 wickets respectively which made his way to Team India clear for selectors. Since then Kuldeep has been the backbone of Indian test bowling along with Chahal.
7. Krunal Pandya
Before IPL 2016 auctions, Krunal's successful first-class debut was enough to make Mumbai Indians feel his worth. MI bought Krunal Pandya for a heavy package of 2 Cr in auctions. He debuted for Mumbai in 2016, and since then he has been a key bowling and trustworthy batting option for Mumbai Indians in IPL. Krunal was called for India Team in 2018 to play as an all-rounder against West-Indies.
8. Jasprit Bumrah
Jasprit Bumrah is no-doubt the best Indian fast bowler right now over the formats. The current ICC No. 2 bowler has set up new definitions of fast bowling since his national debut. Although, Bumrah had a great first-class career but he got the national exposure of his talent through IPL.
Mumbai Indians picked Jasprit considering his first-class cricket performances in 2013. He finished with an impressive of 3/32 in his debut match against Royal Challengers Bangalore. After a successful IPL season with 15 wickets in 2016, Bumrah made his International debut against Australia in 2016. IPL helped India to get the gem of the bowler in Jasprit Bumrah.
9. Akshar Patel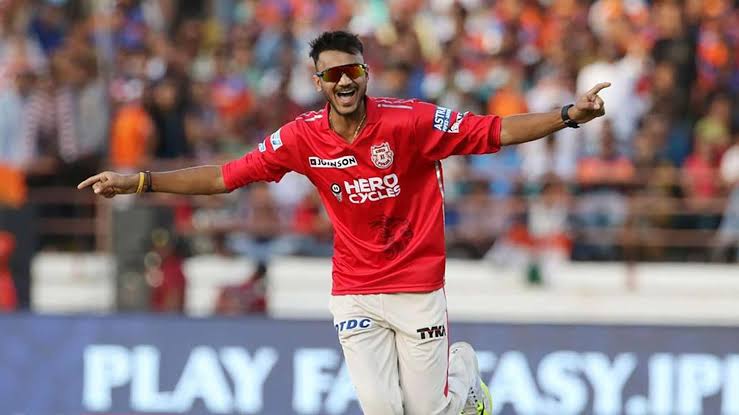 The all-rounder has been an impressive t-20 player throughout IPL seasons proving his calibre. Akshar was picked up by Mumbai Indians in 2013 however his debut came up with King XI Punjab in 2014 season of IPL. Akshar has been impactful with the ball being very economical all over his debut season with decent performances with the bat. In search of an efficient all-rounder, national selectors gave a chance to Akshar against Bangladesh, after which he was named in the 2015 ICC World Cup squad in Australia.
10. Murali Vijay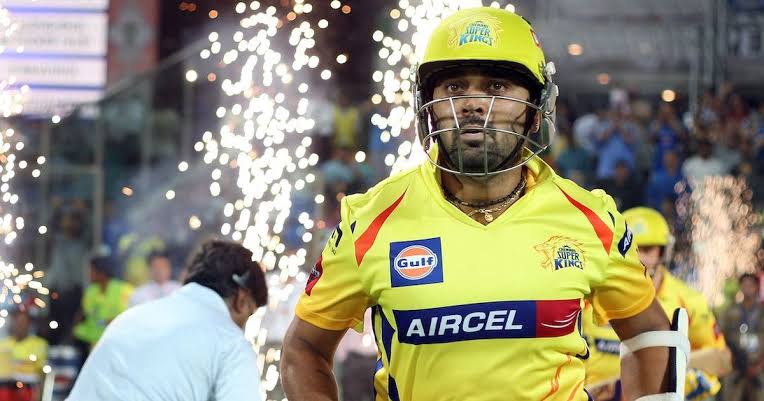 Although Murali Vijay got his national breakthrough before IPL, but the IPL became his breakthrough for a solid come back into the National Team. In 2010 season of IPL, Murali played for Chennai Super Kings being impressive throughout the season as a solid opening batsman. He scored a total of 458 runs at a strike-rate of 156.84 providing his team with a cemented start in every match over the season. This IPL success led him to retain his spot in the Indian National team. He was named for the ICC World T-20 2010.
11. Umesh Yadav
India Team has always been short of fast bowlers when Umesh Yadav debuted for Delhi Daredevils in IPL 2010. His sheer pace with variations which surprised the batsman made selectors interested in this right-arm fast bowler. He was picked up as a replacement for injured Pravin Kumar in ICC T-20 World Cup in West-Indies. Umesh has been India's key teat matches bowler for long.
As the latest season of IPL 2020 has just gone through giving the names of young cricketers to bank on. Players like T.Natarajan, K. Nagarkoti, K.Tyagi, Rahul Tewatia, Devdutt Paddikal and V. Chakravarthy impressed everyone with their performances. We hope to see more of them in the following years. (All the images are sourced from IPL.com)
Also read, IPL Winners List From 2008 To 2020
Read: 14 Interesting Facts About Divyendu Sharma aka Munna Bhaiya
For more, like us on Facebook or follow us on Twitter, Instagram  and Telegram