North Korea fired a submarine-launched ballistic missile towards the East Sea, Yonhap news agency reported citing the South Korean military.
The news comes just days after the hermit nation promised "shocking" consequences to protest what it called a provocative U.S. reconnaissance activity near its territory.
South Korea's Joint Chiefs of Staff announced in a statement that it detected the ballistic missile launch near the North's capital Pyongyang.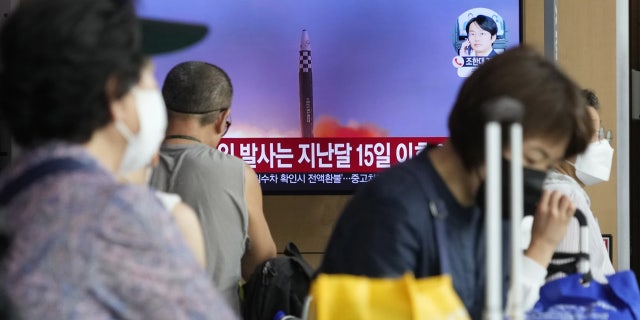 Japanese Defense Minister Yasukazu Hamada told reporters that the North Korean missile was likely launched on a steep trajectory, since North Korea usually avoids neighboring countries when practicing their long-range missiles.
NORTH KOREA WARNS IT MAY SHOOT DOWN US AIR FORCE PLANES INTRUDING INTO ITS AIRSPACE
Hamada said the missile was expected to land at sea about 550 kilometers (340 miles) east of the coast of the Korean Peninsula outside Japanese's exclusive economic zone.
South Korea's military leader's said that they bolstered its surveillance posture and maintained readiness in close coordination with the United States following the ballistic missile from their unfriendly neighbors.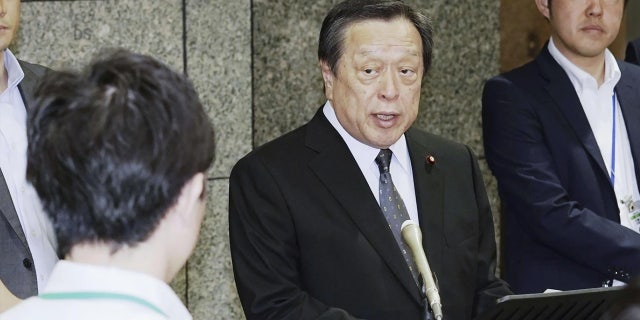 On Monday, the North Korean state media threatened the U.S. after U.S. Forces in Korea said it conducted joint aerial drills with South Korea in late June.
"This month alone, RC-135, U-2S and RQ-4B, strategic reconnaissance planes and reconnaissance drone belonging to the U.S. Air Force, flew over the East and West seas of Korea in turn for eight straight days from July 2 to 9 to conduct provocative aerial espionage on the DPRK's strategic interior," the statement posted by the Korean Central News Agency said.
U.S. FLIES NUCLEAR-CAPABLE BOMBERS TO KOREAN PENINSULA AS NORTH KOREA PUSHES TO EXPAND NUCLEAR ARSENAL 
"In particular, a strategic reconnaissance plane of the U.S. Air Force illegally intruded into the inviolable airspace of the DPRK over its East Sea tens of kilometers several times," it added.
The spokesperson said North Korea is "now maintaining our utmost patience and self-control, but everything has its limit."
"There is no guarantee that such [a] shocking accident as [a] downing of the U.S. Air Force strategic reconnaissance plane will not happen in the East Sea of Korea," he reportedly added.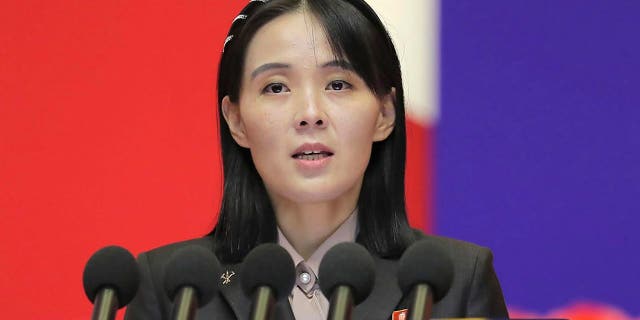 Kim Yo Jong, who is Kim Jong Un's sister, later accused the U.S. of sending spy planes over the North's exclusive economic zone, the area within 200 nautical miles of its territory where it controls rights to natural resources.
Kim said a U.S. spy plane crossed the eastern sea boundary between the Koreas at around 5 a.m. Monday and conducted reconnaissance activities over the North's exclusive economic zone before being chased away by North Korean warplanes. She said the U.S. aircraft crossed the eastern sea boundary again at around 8:50 a.m., prompting North Korea's military to issue an unspecified "strong warning" toward the United States.
HARD-LIVING KIM JONG UN EARNS UNFLATTERING NICKNAME OVER MASSIVE APPETITE FOR EUROPEAN BOOZE, FOOD: EXPERT 
"A shocking incident would occur in the long run in the 20-40 kilometer section in which the U.S. spy planes habitually intrude into the sky above the economic water zone," she said, according to The Associated Press.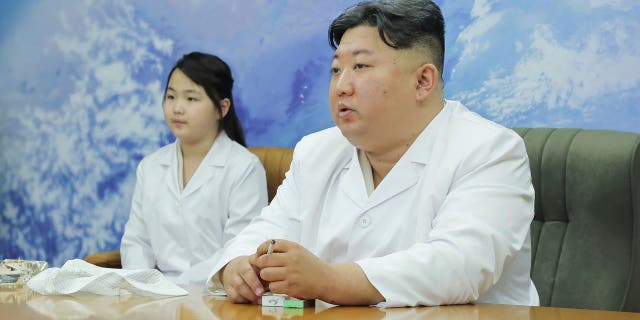 North Korea this year has conducted dozens of launches, with the latest being on June 15.
In November 2022, North Korea test launched an intercontinental ballistic missile (ICBM) capable of carrying a nuclear warhead with a range that could strike anywhere across the U.S.'s mainland. The launch landed just 130 miles off the coast of Japan and within Japan's exclusive economic zone.
Following the launch, South Korea's military launched F-35 warplanes and practiced aerial drills that simulated aerial strikes on North Korean missile launchers.
CLICK HERE TO GET THE FOX NEWS APP 
South Korea's Joint Chiefs of Staff said the exercises "showed we have a strong resolve to sternly deal with an ICBM launch and any other provocations and threats posed by North Korea."
Fox News' Greg Norman and The Associated Press contributed to this report.
(this story has not been edited by TSA Mag staff and is published from a syndicated feed.)