Official autopsy report confirms George Floyd's death was a homicide
Findings of both the autopsies released In George Floyd's death, Hennepin County Medical Examiner's official report and Independent autopsy commissioned by George Floyd's family agree that the death of Floyd was a homicide but the reports were not consistent on what caused it.
Homicide is the death of a person caused directly by another person. It includes murder and manslaughter. Floyd died on May 25, while being physically restrained by officers, and after repeatedly exclaiming "I can't breathe."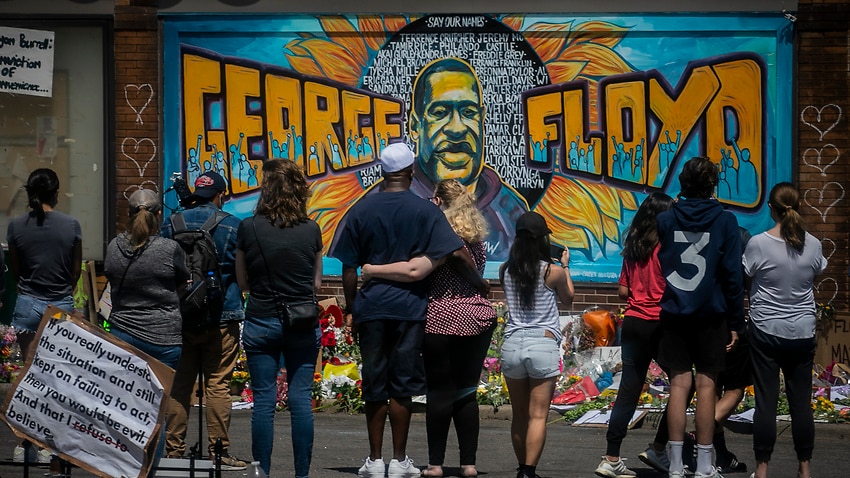 On Friday, May 29, the Hennepin County Medical Examiner released a contested autopsy report that listed 'cardiopulmonary-arrest' and Floyd's 'underlying health conditions' the reason for his death. According to daily mail, the officials also said that they found 'methamphetamine' and 'fentanyl intoxication' in his body however they did not specify how much of the drugs were in the system that contributed to his death. The official report seemed to be denying any physical findings that support a diagnosis of traumatic asphyxia or strangulation.
The official report came hours after Floyd family attorney Benjamin Crump held a press conference to announce the findings of a family-commissioned autopsy.
The Independent autopsy report says Floyd died of "asphyxiation (lack of Oxygen) from sustained pressure on the right side of Floyd's carotid artery that impeded blood flow to the brain, and weight on his back interfered his ability to breathe."
He added that the two medical examiners determined that having handcuffs on and his position impaired the ability for his diaphragm to function. "What we found is consistent with what people saw. There is no other health issue that could cause or contribute to death".
"The end result, which is George Floyd's death, would not be any different whether or not he was intoxicated or had medications in his system is irrelevant to the cause of death, which is homicide, which is death by the hand of another" Floyd family attorney Antonio Romanucci told CNN. Police have this false impression that if you can talk, you can breathe. That's truly disgusting!
The family attorney Benjamin Crump had strong words on Floyd's death. He called for charges against Derek Chauvin who knelt on George Floyd's neck for 8 minutes until he essentially died on the scene, to be elevated to first-degree murder and for the other three officers involved at the scene to be arrested.
Derek Chauvin, 44, has been charged with third-degree murder and the other three officers have been expelled from the duty, no charges against them so far.
Floyd was arrested on suspicion of trying to use a forged $20 bill on May 25.