Amid the continued standoff between India and China at the Pangong Tso lake, the clash has now moved on to social media where multiple accounts, most of them reportedly Chinese are sharing visuals and videos wherein the Indian soldiers are shown to be hurt or injured.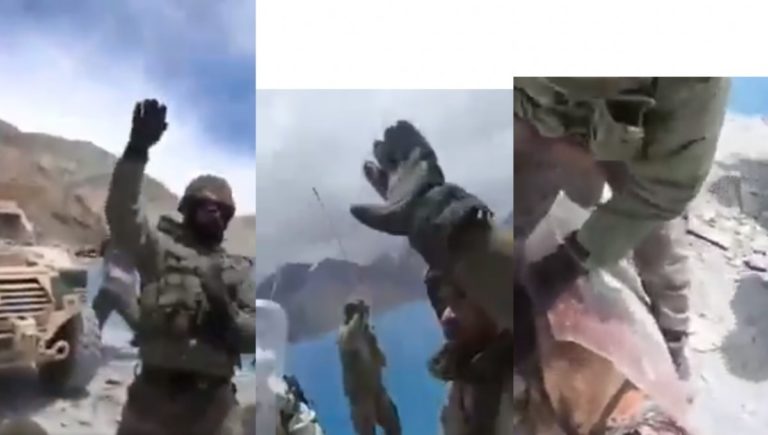 At first, a video emerged on Saturday from a few anonymous social media handles showing Indian troops in a fight with a group of Chinese soldiers in the said area of Ladakh. In the video, Indian soldiers are engaged in an argument with the Chinese soldiers and a security person, believed to be Chinese, is lying on the ground. The army released a statement clarifying that the video is fabricated and that it was probably circulated to further flare-up tensions along the LAC.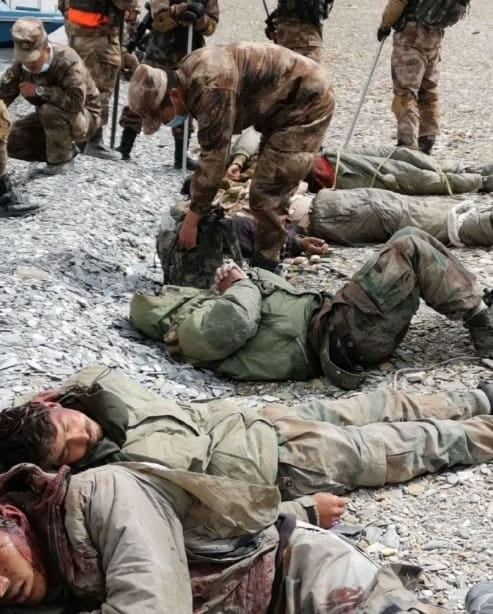 A few hours later, Chinese social media handles started releasing pictures and videos showing off their own army's endeavour. One of the images released on Sunday, shows 5 Indian soldiers lying on the ground, their feet tied and People's Liberation Army soldiers being seen in it.
There is no official statement and the video remains unauthenticated as the Indian army on May 23, had denied detention of any Indian soldiers.
Colonel Aman Anand, an Indian army spokesperson, told journalists that "It has been brought to our notice that a video is doing the rounds in social media of an incident at the borders. The contents of the video being circulated are not authenticated. Attempt to link it with the situation on the northern borders is malafide."
"Currently no violence is taking place. Differences are being addressed through interaction between military commanders, guided by established protocols on the management of borders between the two countries. we strongly condemn attempts to sensationalise issues impacting national security. The media is requested not to air visuals that are likely to vitiate the current situation on the borders," the Colonel added in his statement.
Although the images and videos remain unofficial, they have already let to the start of a contest of perceptions and social media wars between Chinese and Indian users. It seems as if a single escalation or move from one side would be enough for even a more volatile and cruel event.