In the last week of April, when the oxygen shortage was wrenching the District, it was published on the AMU official page that the oxygen plant will be set up within 3-4 weeks to overcome the Oxygen shortage issue but the said number of weeks have already passed 2 weeks ago and the work is still on hold.
While this work is pending, a new oxygen Generation Plant has been sanctioned from the PM Cares Fund for the JNMC Hospital, AMU on JUNE 8.
This newly sanctioned oxygen generation plant is capable of producing 1000 liter oxygen/minute.
The National Highway Authority of India and DRDO(Defence Research and Development Organization) are responsible for the successful execution of this project.
Hospital Oxygen Network will be connected to an outlet of the plant by the DRDO, the executing agency of this project.
The oxygen plant comes with a warranty of one year of the system from the date of completion.
Electricity Transformer, Stand by Generator Set (125 KVA), and other structures will be provided by University itself.
CCW (Critical Care Ward), CCU(Coronary Care Unit), Respiratory ICU, Paediatric ICU, and Medicine Wards will be benefitted from this new Oxygen Generation Plant.
Mr. Abdul Hamid, the Registrar of AMU is supposed to be coordinating with NHAI and DRDO for the early execution of this project.
Dr. Obaid Ahmed Siddiqui, Deputy Medical Superintendent, has been appointed as Nodal Officer by the University Administration for facilitating the construction of the new Oxygen Generation Plant.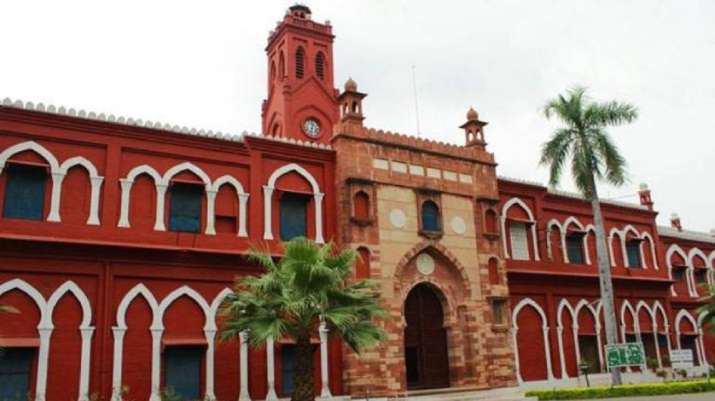 Prof. Tariq Mansoor, the Vice-Chancellor of AMU has thanked the Prime Minister of India, Mr. Narendra Modi for providing an Oxygen Generation Plant from the PM CARES Fund.
Prof. Tariq Mansoor is hoping that this new project will serve a long way in fulfilling the oxygen requirements of JNMC Hospital.
The Vice-Chancellor also welcomed the new vaccination policy regarding the free-of-cost vaccination of the age group of 18-45 by the Central Government.
This is not the first time when such claims by the administration have been bragged by the administration.
On 27 April Mr. Abdul Hamid IPS, the Registrar of AMU did claim that the Vice-Chancellor Prof. Tariq Mansoor has sanctioned an amount of 1.41 Crore Rs and the work was supposed to be completed in 3-4 weeks which is still pending and there are no chances of its completion for at least 2 to 3 weeks more.
The AMU administration flexes their efforts however the ground reality contradicts.
Also read: