Several large, 12-wheeled military vehicles carrying mobile missile launchers rumbled across the southwest Oklahoma prairie on March 21 as part of a training exercise at the Fort Sill Army Post.
Spilling out of the sand-coloured vehicles and quickly setting up the launchers were some of the 65 Ukrainian soldiers who have been training at the installation since January on how to use the defensive missile system to track and shoot down enemy aircraft. U.S. military officials invited journalists from across the country and Europe, including The Associated Press, to watch the soldiers train.
The Patriot missile system, which hasn't yet been deployed in Ukraine, is particularly useful for defending population centres and critical infrastructure, said Brig. Gen. Shane Morgan, Fort Sill's commanding general.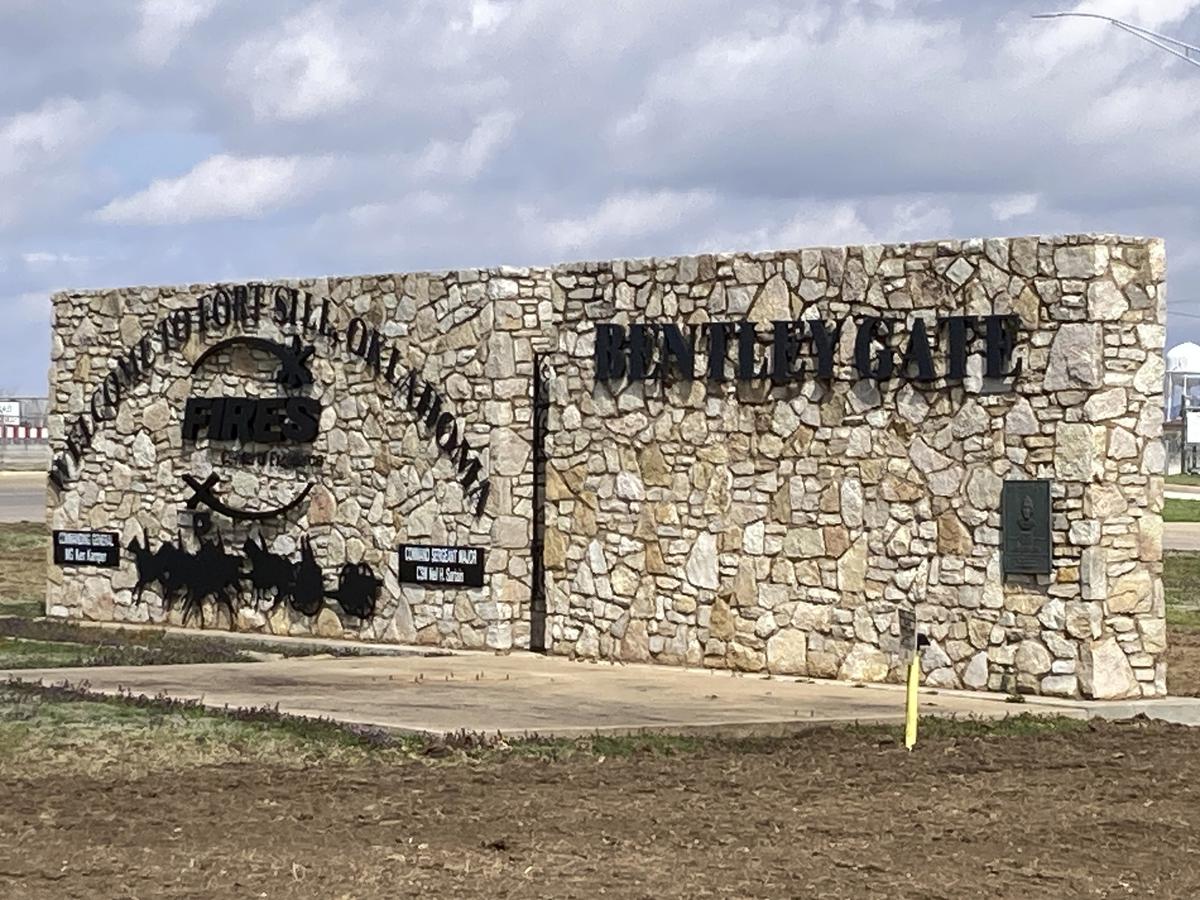 The soldiers are expected to leave Oklahoma in the next several days for additional training in Europe before they deploy to Ukraine with a Patriot missile battery that typically includes six mobile launchers, a mobile radar, a power generator and an engagement control centre.
Military officials did not provide an exact timeline for when the missile battery will deploy to Ukraine. But a Pentagon spokesman said it will be quicker than initially planned.
"For operation security reasons, I'm not going to get into delivery timelines other than to say we're confident that we'll be able to get the Patriots there on an expedited timeline, I'll just leave it at that," Air Force Brig. Gen. Pat Ryder said at a Pentagon briefing on March 21.
Col. Martin O'Donnell, a U.S. Army spokesman based in Germany, said the newly trained Ukrainian troops will "marry up with other Ukrainian air defenders" in Europe with donated Patriot equipment from the U.S., Netherlands and Germany before deploying to Ukraine "in the coming weeks."
Although Army officials acknowledge they faced initial challenges overcoming a language barrier, Morgan said the Ukrainian soldiers learned quickly and were handpicked because of their air defence experience.
"Our assessment is that the Ukrainian soldiers are impressive and absolutely a quick study due to their extensive air defence knowledge and experience in a combat zone," Morgan said. "It was easier, though never easy, for them to grasp the Patriot system's operation and maintenance concepts."
"The training of the Ukrainian soldiers is part of a larger international effort involving more than 50 countries who are providing security assistance to Ukraine," Mr. O'Donnell added.
U.S. Army soldiers at Fort Sill who trained the Ukrainians said they were surprised how quickly the visiting soldiers grasped the concepts and learned how to operate the equipment. Many of the soldiers had previous experience using the older Soviet-made S-300 long-range surface-to-air missile system.
One trainer, who the AP agreed not to identify by name for security purposes, said he learned how resourceful the Ukrainians were when one of the vehicles developed a coolant leak during the early days of training. Repairs that would normally require submitting a formal request and waiting several days were instead completed in about 20 minutes.
"It shows their ability to adapt to a situation," the trainer said. "In Ukraine, they won't have days. They may just have minutes."
Although the Ukrainian soldiers were confined to the military installation during their 10-week training programme, they were afforded the same privileges as other visiting soldiers, including access to shops, recreation and restaurants on the installation. They particularly enjoyed eating tacos from a Taco Bell on the post, one trainer said. "A lot of them have never had tacos before," he said.
But a deadly seriousness underscored the Ukrainians' visit to Fort Sill that was evident when they held a memorial vigil on the one-year anniversary of Russia's invasion, another trainer said. "That was the hardest part for me," he said. "Several of them have lost loved ones in the war."