The Google Pixel Buds Pro outperforms the AirPods Pro in terms of active noise cancellation. The AirPods Pro, on the other hand, provides greater sound quality if you listen in calm situations.
The Google headset has a longer battery life, but the IP certification of the AirPods Pro is better. Each headset also has some less important but distinctive capabilities, such as Spatial Audio with the Apple AirPods Pro and Google Translate live translation with the Google Pixel Buds Pro.
Make sure to read till the last to know more about Pixel Buds Pro vs AirPods Pro.
Pixel Buds Pro vs. AirPods Pro: COST 
The Google Pixel Buds Pro is priced lower at launch — $199 — than Apple's AirPods Pro, which is priced at $249, although the odds of finding the latter on sale at major online stores are quite high these days.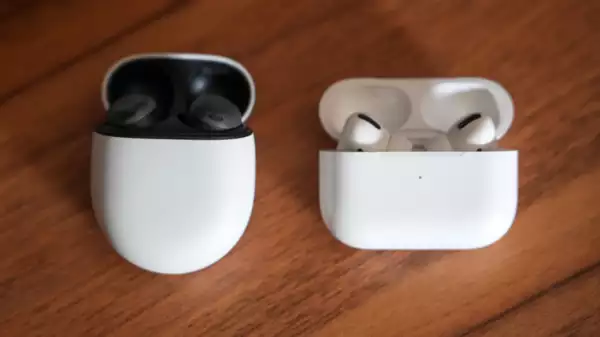 To remain up to date on the newest Apple wireless earbuds bargains, bookmark our top AirPods deals and best headphones offers sites.
DESIGN
Obviously, this is subjective, but we believe the Pixel Buds Pro is more appealing and durable. In comparison to the AirPods Pro's sole color choice, Google sells these buds in four – charcoal, coral, fog (grey), and Lemongrass — and we like the Pixel Bud Pro's low-profile design and robust build quality.
They're IPX4-rated for sweat and water resistance, and they come with an IPX2-rated charging case. The comfort is great, but the fit is loose, and Google's Eartip Seal Test is often wrong. The lack of built-in wings on the Pixel Buds 2 is a Pixel Buds Pro design flaw.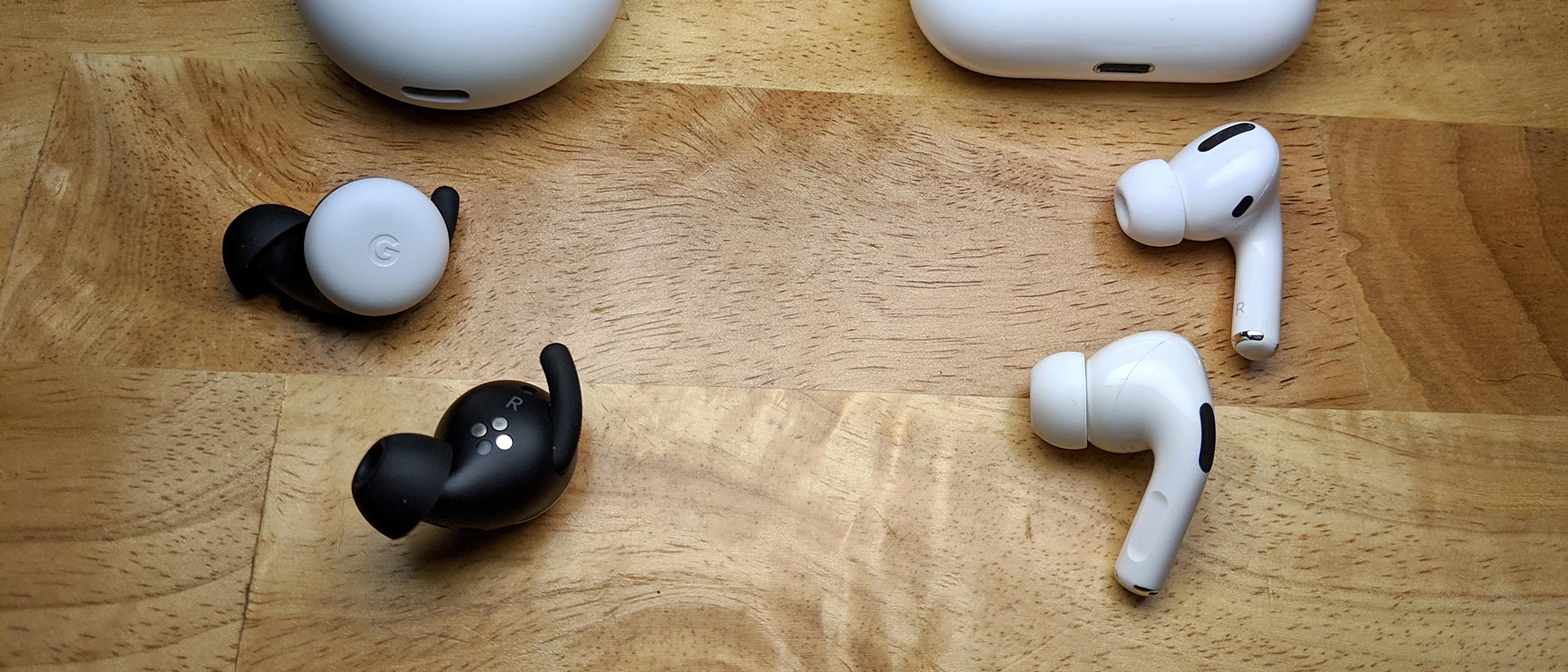 Apple made major improvements to the design of the AirPods Pro, including thinner stems, inserted ear tips, and IPX4 sweat and water resistant certification. Apple's tips establish a tight seal, according to the Ear Tip Fit Test.
These buds also stay comfortably on the concha for lengthy periods of time. Unfortunately, the build quality is inferior to that of other wireless earbuds, resulting in cracks and scratches on occasion. The same may be stated with the portable charging case.
CONTROLS
Both the Pixel Buds Pro and the AirPods Pro provide comparable user experiences. Each, however, is ideally suited to its particular platform.
Android users will like the touch and voice capabilities of the Pixel Buds Pro. Touch accuracy is excellent, and Google provides a comprehensive set of media controls that may be engaged straight from the buds.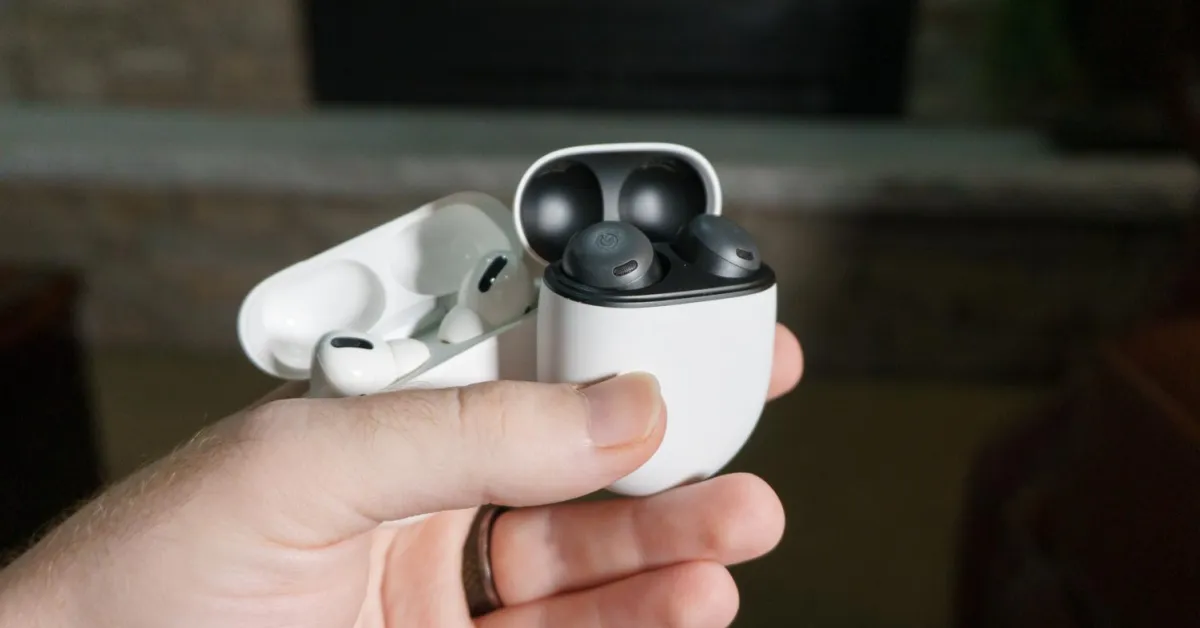 When you remove the buds, the music automatically stops and resumes when you put them back in your ears.
The true star of the show, though, is the extensive Google Assistant integration. Hands-free access to Google's AI bot through wake word phrases ("Hey Google") is fantastic. The tool, like Google Translate and Notifications, works wonderfully.
SOUND QUALITY
This is when things become dicey. The Pixel Buds Pro has clearly improved over their predecessors, but the Apple AirPods Pro features a larger soundstage and easy-access spatial audio (opens in new tab).
However, the sound quality on the Pixel Buds Pro is substantially better. For dramatic results, Google integrated their all-new bespoke 6-core audio processor with an 11mm (about 0.43-inch) speaker.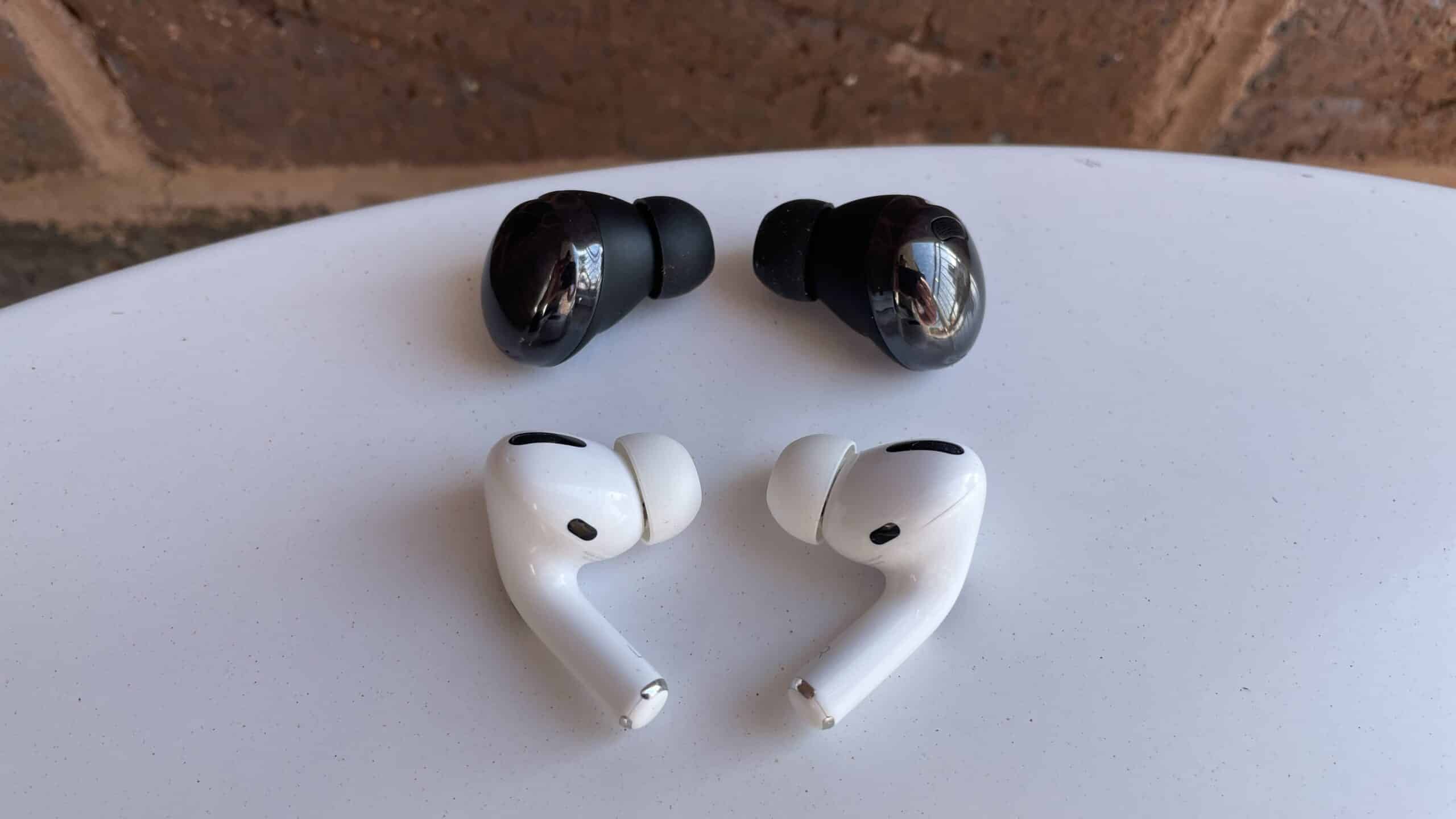 The frequency range is excellent, and Google's sound profile handles powerful bass performance better than expected.
When listening at low levels, the Volume EQ boosts the bass and treble frequencies. A five-band EQ and spatial audio will be available later this year.
CONCLUSION
It's a tight choice that will most likely be influenced by the smartphone platform you're already familiar with, but the AirPods Pro gives more bang for your buck overall.
Noise cancellation is quite efficient in muffling around 85% of ambient noise in your area. Music and movies sound great, especially when the spatial mode is used.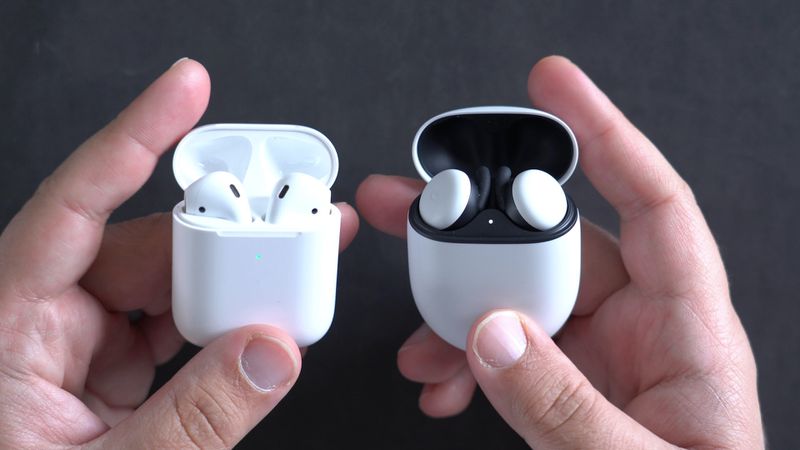 All of the amazing features coupled with the H1 chip increase usefulness in a variety of ways. The only drawbacks are the short battery life and the lengthy stem shape.
Google's Pixel Buds Pro is a commendable noise-canceling debut. These earbuds provide a wonderful combination of Google smarts, strong ANC, and pleasant sound in comfy, tidy packaging. Battery life, wind resistance, and touch controls have all been improved. Hope you like this post on Pixel Buds Pro vs AirPods Pro.
Also Read: Asus Zenbook 14 OLED Review: Price & Specifications