Prime Minister Narendra Modi met Vice President Kamala Harris for the first time after her appointment at the office. The PM gifted her a copy of old notifications and a Meenakari Chessboard to the Vice President.
The old notifications were connected with the grandfather of Vice President  Kamala Harris, who was a senior Indian Government Officer. The Meenakari Chessboard had a handcrafted frame gifted during their first in-person meeting on Friday. 
PM Modi addressed the nations of India and the US as "natural partners" during his Meet with the Vice president at the White House. The PM and VP also agreed over further improving the Indo-US partnership.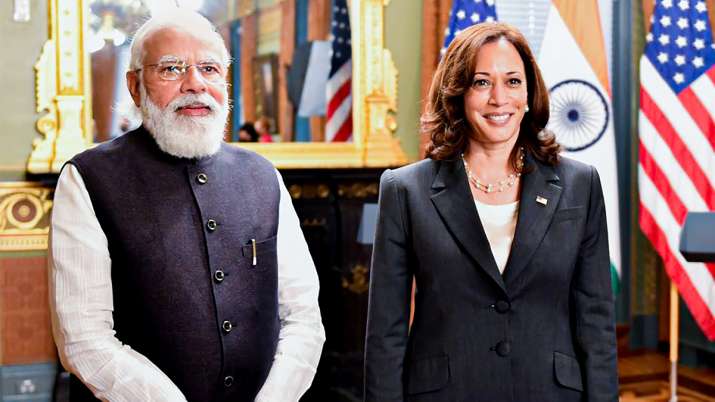 They also discussed international issues of common interest to both countries like Hazards to democracy and the Indo-pacific region.
The PM described the meeting as a successful bilateral meeting with VP Harris. The sources said that he gave very important and special gifts to her.
Kamala Harris's mother Shyamala Gopalan was a Tamil Indian biologist. At the age of 19, she went to the US from India in 1958. She did her graduation with and PhD from the US and Harris used to come to India with her Mother. 
The "Gulabi Meenakari" Chess set is made with the craft that is connected with Varanasi, which is one of the oldest cities in the World. Varanasi is the Lok Sabha constituency seat of the Prime Minister.
Every piece of the Chess set was intricately handcrafted with bright colours representing the vibrancy of Varanasi.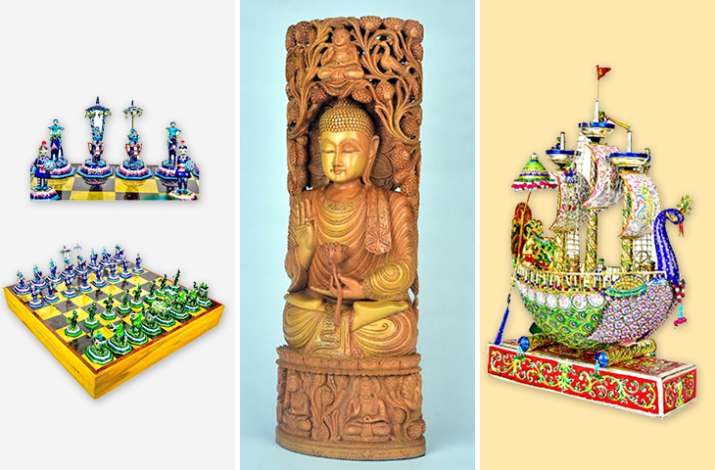 The PM also gifted a "Silver gulabi Meenakari Ship" to Australian Prime Minister Scott Morrison during a meeting with him in Washington DC.  While he gifted Japanese Premier Yoshihide Suga a sandalwood Buddha statue.
The "Silver Gulabi Meenakari ship" was handmade with bright colours reflecting the dynamism of Varanasi. Apart from meeting VP Kamala Harris, PM held bilateral meetings with the Japanese Premiere and Australian Prime Minister.
Prime Minister Modi went on his second international trip since the advent of covid-19 after Bangladesh. On Wednesday,  the Prime Minister arrived in Washington DC on his official US visit.
He held a face-to-face meeting with US president Joe Biden and took part in the Quad summit. He even addressed the 76th Session of the UNGA (United Nations General Assembly) at New York before leaving for India.
Also Read : Listicle: Know About The Sources Of Funds And Income For The Taliban