But it's not just about career prospects: working in hospitality has some surprising spin-offs to your health and wellbeing too. In fact, there's never been a better time to pursue a career in hospitality, and here are ten reasons why…
1. It will drive your creativity
It has been proven that travel broadens the mind, yet science now suggests that even those keeping their feet firmly on the ground can reap the creative benefits that come as standard with hospitality jobs. Talk to anyone in the industry and they'll tell you that no two days are ever the same in hospitality. Getting away from the monotony of a rigid routine will help you become a flexible, open-minder thinker.
2. It promotes good health and a positive mindset
With a career in hospitality, comes the ability to see the world – which has demonstrable links to improving mental and physical health. Frequent travelers see a significant reduction in anxiety, depression and stress as well as having lower rates of heart attacks, better immune systems, cognitive flexibility and even improved life expectancy.
Many hospitality and luxury companies have properties on every continent, so their employees can transfer internally to work abroad. That means that travel isn't just a possibility, it is encouraged and facilitated. By choosing a hospitality job, you are investing in a career that has endless possibilities and making a positive long-term commitment to your health.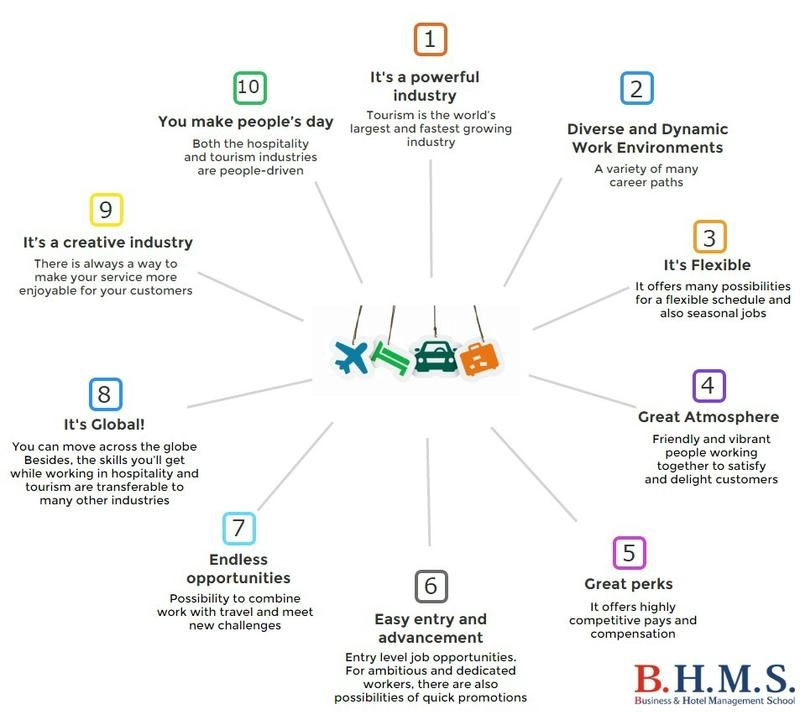 3. It's an adaptable, universal experience
Hospitality is all about providing a fantastic customer experience. This means hospitality jobs hone a skill set that is globally recognized and applicable to any business, in any corner of the planet. Plus, a hotel is a microcosm that can provide experience in everything from culinary arts to finance, human resources, project management and communications, to purchasing, business management and entertainment.
This is what makes a degree in hospitality such a wise option: it's a springboard into strong industry sector, and it opens up the doors to transition to other careers should that be your desire. Think about how important soft skills are to so many jobs these days, and you'll realize that a grounding in hospitality – an industry built on soft skills – will give you what you need to succeed.
4. Hospitality is one of the most secure industries
The World Tourism Council forecasts that, by 2029, the travel and leisure industry will account for 11.5% of the world's GDP, while also providing jobs for more than 420 million of us. This is fantastic news because, with the onset of AI and automation, many roles in other sectors are becoming redundant in the workplace.
The even better news is that because hospitality is founded on human interaction, and the soft skills that are essential to it, the industry is much less likely to be affected by automation. Fortune magazine looked at jobs that are most likely to be replaced by technology by calculating a job's automation potential (AP) as a percentage. Their findings concluded that roles involving 'managing and developing people', 'decision-making, planning or creative work', and 'interacting with customers, suppliers or stakeholders' were among the hardest to automate, and therefore had the lowest AP.
Just look at a few of the more than 37,000 hospitality job offers on Hosco, and you'll see those soft skills and people-facing roles are the heart of the hospitality jobs.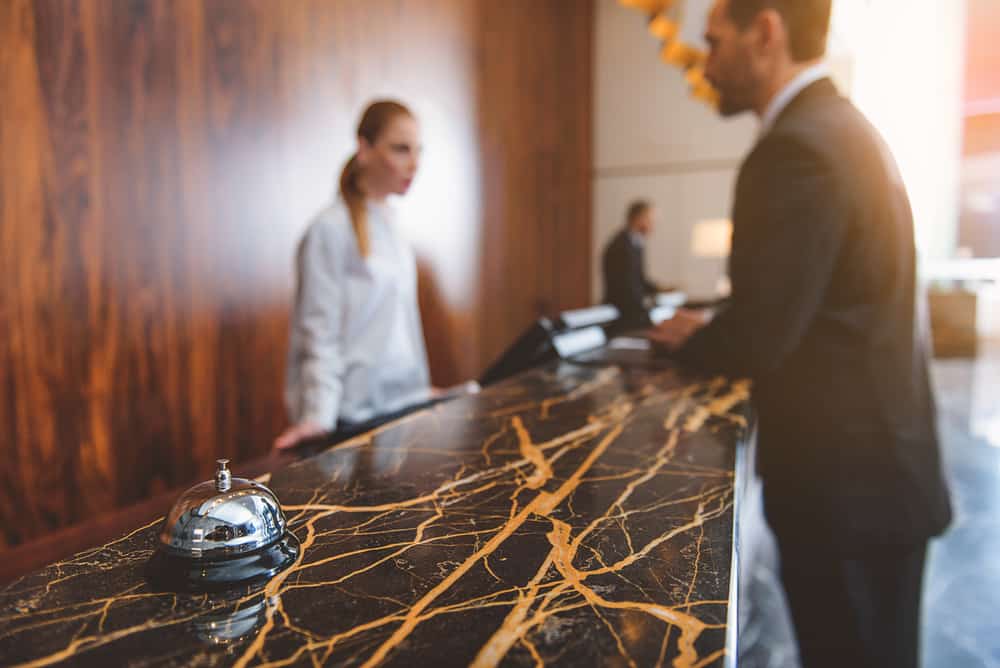 5. You can sample the finer things in life
Hospitality businesses focus on providing the very best in customer experience, and with new players and concepts looking to inspire the new generation of travelers, it is in the industry's interest to pull even more out of the bag for their customers in coming years.
Immerse yourself in the business of hospitality and you'll very often have exclusive access to the very best food, fine wines, and luxury accommodation. It makes a career in luxury not just possible, but a natural step.
6. It doesn't always feel like work
Hospitality polled at #6 in the top 10 'Happiest industries' based on responses such as 'I'm excited about my work and projects', 'I work with great people' and 'I feel recognized and appreciated.'
Hospitality companies are doing everything they can to raise professional satisfaction, so that job turnover is significantly reduced. This means that employees can rise through the ranks quickly, and obtain larger salaries over time.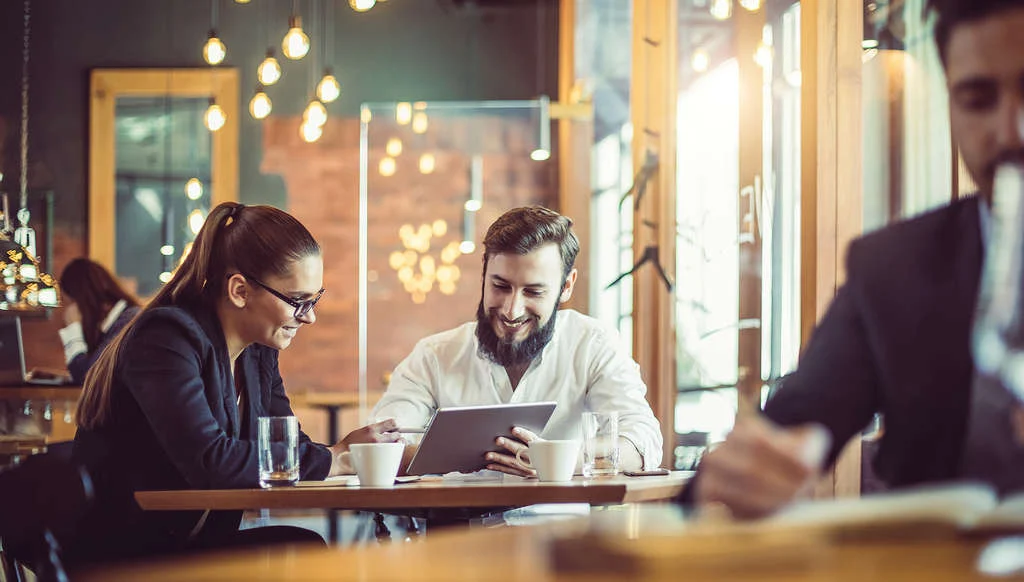 7. You'll have the chance to grow… and keep growing
Statistically speaking, Millennials seek out jobs that will excite them and, according to the Harvard Business Review, claim that 'growth opportunity' is one of the most important factors when choosing a role. Along with the worldwide travel that hospitality affords employees comes a wealth of possibility and endless new contacts with which to network.
Regardless of the path you see your career going down, networking and meeting new people is where opportunity sparks. People now in the fields of customer service and hospitality jobs, on average, encounter three times as many people on any given day than those in other industries. Gordon Ramsay himself started out by studying for a degree in Hotel Management, but has since been scouted for his skill and charisma as a television personality.
8. It hones emotional intelligence
Research from HVS shows that leaders in the field of hospitality share some common traits. Namely, they have extraordinarily high rates of emotional intelligence. For hospitality professionals, this is a skill set honed by experiencing different cultures, extensive social interaction and understanding the nature of creating a comfortable environment for all.
Individuals with higher emotional IQ's have several advantages, they have better relationships, better manage their own physical health and even go on to become more successful.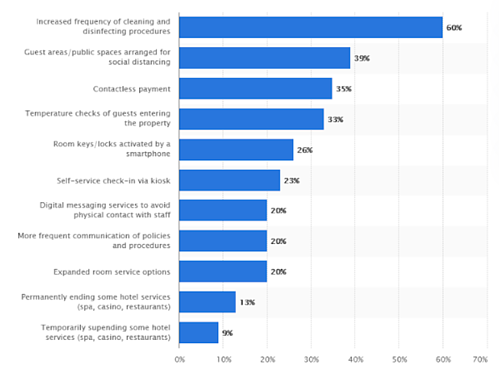 9. It makes you more employable
Ironically, . That is because they'll be more confident in your 'soft skills' which include communication, humility, collaboration and interpersonal awareness. These skills matter, and having them makes you very marketable.
And last but not least….
To this list, we'll add one last reason why a career in hospitality is a great choice, it's the element that our students experience before they even graduate from Glion.
10. Hospitality management programs are awesome!
The quickest way to a stellar hospitality management career is to start with a recognized hospitality degree, combining hands-on Practical Arts training, academic excellence and immersive industry internships.
At Glion, our students dive straight into the heart of the industry with applied-learning courses in student-run restaurants, reception areas, and rooms division. Then, they head off to get real-world experience on internship. The next step is applied management courses before a second internship that adds up to one year of hospitality experience before they even graduate. It's a transformative experience, creating graduates so employable that 98% have one or more job offers upon graduation.
If you want to get into the best hospitality jobs, contact us to receive a brochure about our programs and to register for free education counseling.
Also Read: 7 Amazing Places to visit in Bangkok

Source: TheHospitalityDaily