Thanks to OTT streaming services, which are now providing a larger platform for all types of content, including regional cinema, to reach a larger audience.
Malayalam, Tamil, Marathi, Telugu, Gujarati, Bengali, and a slew of other regional languages are gaining traction on the internet.
Films like The Disciple and Court made international waves while also astounding Indian audiences. This year, several wonderful regional-language films have piqued our interest and made us proud of Indian cinema.
We have compiled a list of such films. We hope that this article will intrigue your interest in regional films-
1. Shyam Singha Roy
Vasu is a filmmaker who quit his previous job to pursue his passion for filmmaking.
His girlfriend is supposed to play the lead role, but when she is molested and Vasu is accused of plagiarism, the young couple's fortunes fall dramatically.
Other patriarchal issues that have been prevalent in society are also addressed in the film.
2. Aruvi
Aruvi, a middle-class girl, is evicted from her home after her family accuses her of bringing shame on them. Later, as she tries to survive on her own, she faces a number of challenges.
Aruvi is a fantastic film that tackles a timely social issue. The plot takes wonderful twists and turns that keep the viewer enthralled.
Overall, this is a film that should not be missed.
3. Raatchasi
Geetha Rani arrives at R Puthur with a letter of appointment as the Head Mistress of a Government School.
She learns about misbehaving students, the outdated and sluggish routine of teachers, and the education system, which needs to be reformed in order to provide society with the proper education.
The story is about the difficulties she faced in changing all of these. Her demeanor and character in the film are sure to win her fans. Without a doubt, hers is a one-woman show.
4. Imago
A teen with a skin abnormality suffers from self-doubt and anxiety until a new teacher sees her through a different lens and encourages her to do the same.
This one gem of a film challenges beauty norms in general society.
5. Mahanti
Savitri, the most admired actress in South Indian cinema, experiences a number of tragic events in her personal life.
She becomes an alcoholic as a result of her inability to cope with depression. A well-crafted tale of grit and determination and resistance.
6. Village Rockstars
A 10-year-old girl from a poor village in Assam, India, fantasizes about owning a guitar and forming a band with the local boys.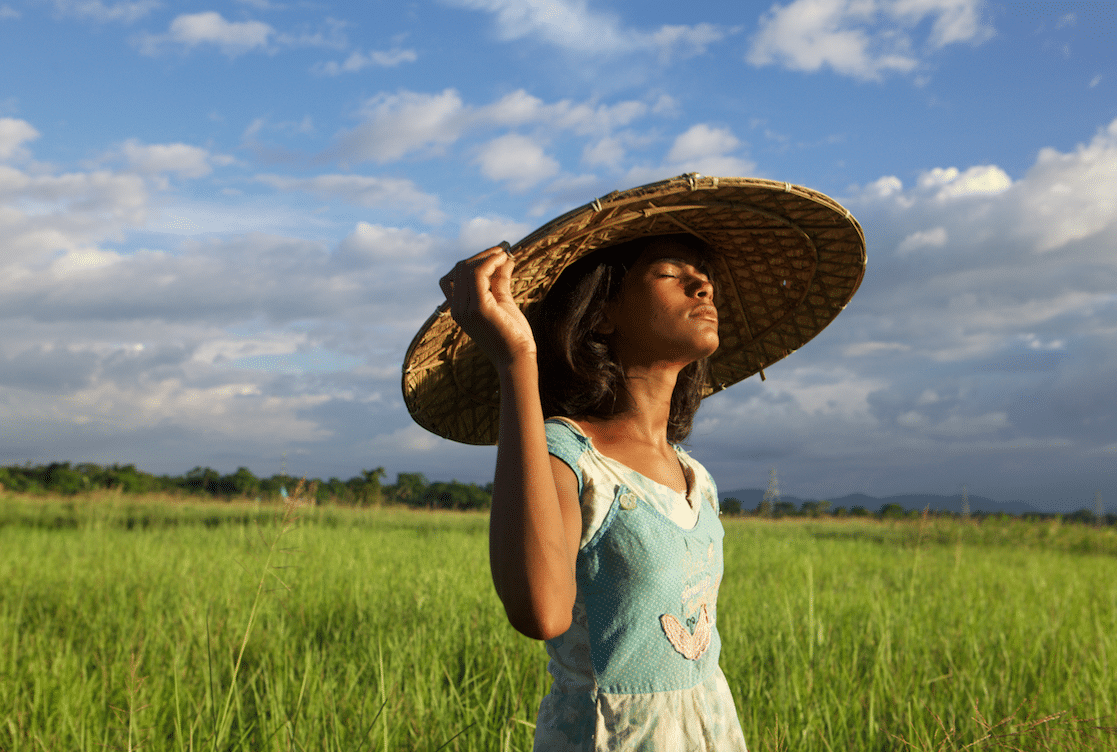 The film is a reflection of India's social and economic realities, particularly those affecting women.
7. Vakeel Saab
Three strong and independent women face a difficult battle against an influential spoiled brat who tries to force himself on one of them.
The situation appears hopeless until an accomplished lawyer with a tumultuous past joins their cause. Despite being a remake, Vakeel Saab received a lot of attention.
The best dialogues about consent and the hypocritical lens through which society views women are found in the climax.
8. The Great Indian Kitchen
A woman struggles after marriage to be the submissive wife that her husband and his family expect her to be; the story follows her journey as she changes herself and, more importantly, the household.
The acting is superb, and the plot is extremely realistic. The film will be remembered for a long time.
Also Read: Jalsa Review: Vidya Balan and Shefali Shah Gives Excellent Performance