Romance films are a popular genre all around the world. Regrettably, romance is frequently associated with catastrophe. Starting with "Romeo and Juliet," some of the most famous love stories in the world end in tragedy. In this article, we will look on to some of the top 10 romantic movies with tragic endings that are extraordinarily famous.
Movie romances, as wonderful as they are, don't always end up together, from classics like Gone With The Wind to more current films like La La Land. Here's a collection of romantic films that end in tragedy or sadness – ideal for those occasions when you want to see some romance without a joyful ending.
List of 10 Romantic Movies with Tragic Endings are listed below-
1. Love story (1970)
Eric Segal's epic love story, which ends in sorrow, has stood the test of time. Even though Oliver (Ryan O'Neal) and Jenny (Ally McGraw) come from quite different social backgrounds, they fall in love. When Jenny is diagnosed with cancer, however, their relationship is doomed from the start
Jenny and Oliver's sad love tale has been recounted and replayed many times since then, and it still makes even the coldest hearts grab for hankies. The film may not have been as well-received as the novel on which it was based, but the narrative has since become a classic.
2. Atonement (2007)
The unfulfilled love of Robbie (James McAvoy) and Cecelia (Keira Knightley) is the subject of Joe Wright's passionate romantic period drama, which is based on a falsehood told by Cecelia's younger sister. After that, Robbie goes to war and dies of illness, while Cecelia is killed in a bombing.
For a brief moment, the audience is made to hope that Briony's deception had not completely wrecked all, but then the older Briony discloses the true tragedy that befell the lovers, leaving the viewers in anguish.
3. The Fault In Our Stars (2014)
When little Hazel informs the audience about her life as a fatal cancer patient, there is an undercurrent of sadness in The Fault In Our Stars. She then meets Gus, a happy cancer survivor with whom she feels love and the type of relationship she had given up on.
Gus relapses and succumbs to his illness before the two have spent nearly enough time together, revealing the full scope of the tragedy. The film, which was based on John Green's novel, was an instant smash, especially with younger people.
4. Brokeback Mountain (2005)
Brokeback Mountain was one of the most compelling romantic dramas of all time, telling the story of two men in the 1960s who fall in love during a passionate, stolen summer. Both Ennis and Jack go on to marry women and start kids, though they continue to meet in secret from time to time for fear of being killed or outcast if they reveal their actual sexuality.
Heath Ledger and Jake Gyllenhaal had powerful performances in this Ang Lee classic, which ends in heartbreak as the couple attempts to reunite and Jack eventually dies, leaving Ennis alone with their secret.
5. Titanic (1997)
Titanic, the film that launched Leonardo Di Caprio and Kate Winslet to prominence, created quite a stir and went on to become one of the most successful blockbusters in cinema history. Rose and Jack's love tale is one for the ages.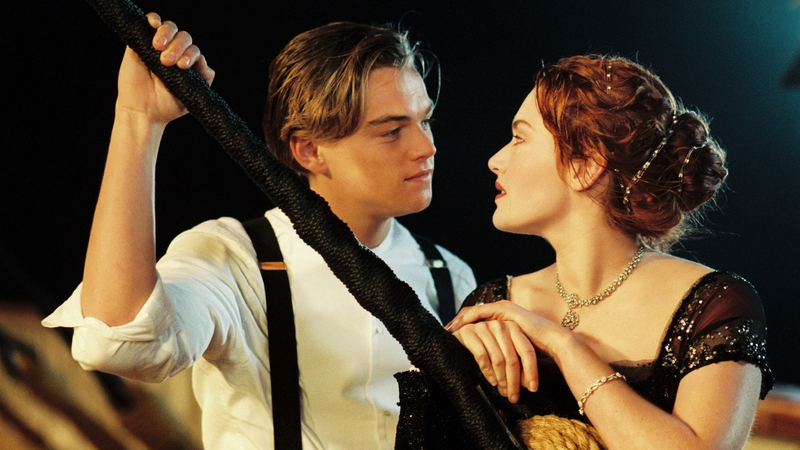 Not only does the supposedly unsinkable ship sink with practically all of the men on board, but the young couple is savagely torn apart as Jack succumbs to the biting cold of the North Atlantic waters, leaving Rose distraught and alone.
6. The Notebook (2004)
Nicholas Sparks' books are for bringing tears to the eyes. The Notebook has firmly established itself as one of the most popular romantic films of the twenty-first century. For those unfamiliar with the narrative, Noah and Ally had one glorious summer together before being separated by class and social rank.
After several years apart, they eventually reunite, but the viewer learns that the elder Ally is now suffering from Alzheimer's and is unable to identify the guy she adored. The old couple is shown laying side by side, dead, in the very final scene. Despite the fact that the finale suggests a feeling of optimism, the two dying together has an emotional impact.
7. One day (2011)
A light-hearted romance takes a dramatic turn when Emma (Anne Hathaway) is tragically murdered in a road accident caused by a renegade lorry. The event occurs shortly after she finally hooks up with Dexter (Jim Sturgess) after years of them going their own ways, despite their evident connection from the outset.
The surprising conclusion makes one wonder about the unpredictability of life and death. Dexter is naturally upset by Emma's death. And it makes you question if fate would have dealt them the same awful hand if they had met earlier.
8. A Walk to Remember (2002)
Another Nicholas Sparks romance, this film was based on the same-named novel by the author. Jamie (Mandy Moore) and Landon (Shane West) are both in high school, and while he first denies the possibility of falling in love with her, the two quickly fall madly in love. However, as is customary in a Nicholas Sparks story, the lovers are dealt a severe setback when Jamie reveals to Landon that she is a leukemia sufferer.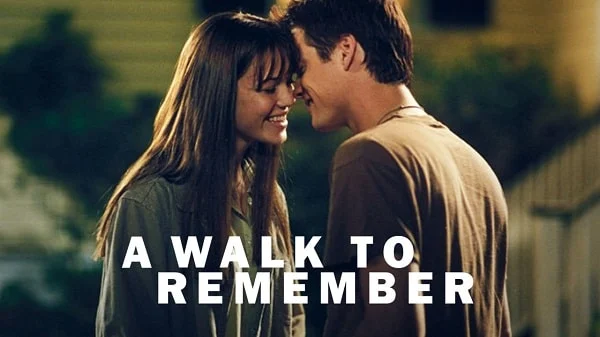 Jamie and Landon were married in a hurry, and the two get to spend a short time together before Jamie passes away, in a film with an excruciating melancholy tone throughout. The film continues to be a charming high school romance that ends in tragedy.
9. Message in the Bottle (1999)
The Nicholas Sparks classic is incredibly touching, yet instead of a happily ever after, it ends with a startling catastrophe. The narrative is as much about Garret's (Kevin Costner) and Theresa's (Robin Wright) relationship as it is about Garret's late wife.
Imagine receiving love letters after a loved one has passed away! As corny as it sounds, Garret did just that after his wife died and he couldn't come to grips with it for a long time. When he was finally able to move on, he decided to write one more letter to his deceased wife. Only this time, on the eve of legally marrying Theresa, he was unable to return in time and sadly perished in the sea during a storm.
10. Moulin Rouge (2001)
When it was released in 2001, this Baz Luhrmann musical starring Nicole Kidman and Ewan McGregor was one of a kind. The film was inspired by Bollywood music and dance and depicted the heartfelt narrative of Satine and Christian's love.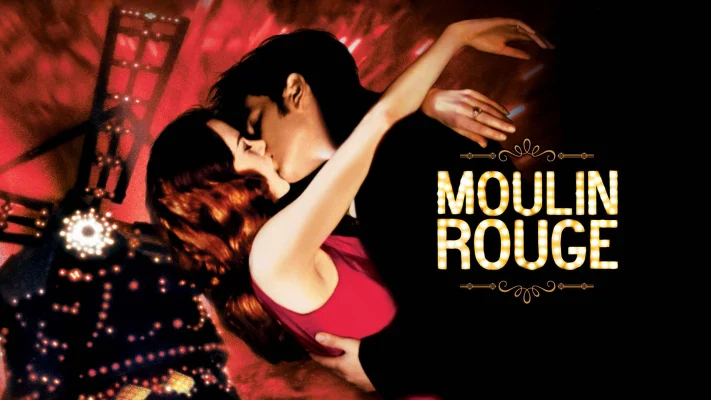 For a film about glitz and glamour, Moulin Rouge has a melancholy finish, with Satine dying of TB at the end. Watching her and Christian profess their love for one another only to be met with such a harsh reality is surprising and devastating.
The cliché goes that Hollywood will tweak anything at the last minute to provide a happy ending to a narrative that was supposed to be more serious. But, to be honest, there are a lot of movies out there with sad, heartbreaking, or even gloomy endings, and the romance genre is no exception. So here was the wrap-up of the 10 romantic movies with tragic endings. Make sure to check it out.
Also Checkout: 10 Best Motivational Movies that can Inspire you to the Fullest

Source: TheBuzzPedia