Russian lunar probe enters moon's orbit –
Russia's Luna-25 moon probe has entered orbit after a thus-far successful spaceflight.
The lunar spacecraft entered the moon's orbit on Wednesday, according to the country's space command.
It will circle the moon for approximately 5 days before it is expected to touchdown on Aug. 21.
RUSSIA LAUNCHES MOON PROBE FOR FIRST TIME IN HALF-CENTURY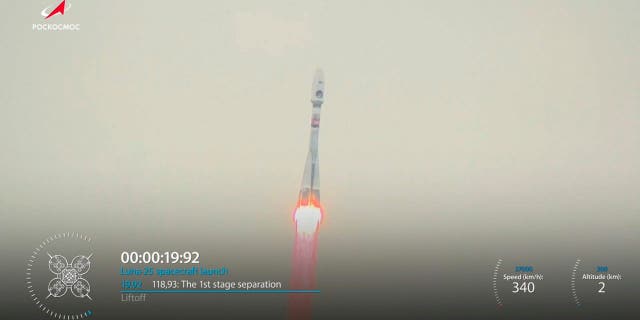 The probe is searching for frozen water on the lunar surface, but the international prestige of the mission is far more important for the Russian government than any scientific discoveries.
"Study of the moon is not the goal," Russian space analyst Vitaly Egorov said previously of the mission. "The goal is political competition between two superpowers — China and the USA — and a number of other countries which also want to claim the title of space superpower."
ATTACKS ON UKRAINIAN GRAIN DEPOTS SHOWS RUSSIA UNABLE TO SECURE 'CLEAR MILITARY VICTORY,' EXPERT SAYS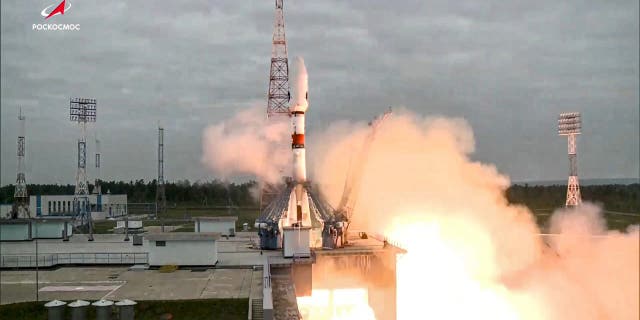 The space mission is administrated by Roskosmos, Russia's state-owned space and aeronautical corporation.
The mission is unique due to a decision to land on the moon's south pole, an area never previously used for touchdown.
"For the first time in history, the lunar landing will take place on the lunar south pole. Until now, everyone has been landing in the equatorial zone," said Alexander Blokhin, senior official at Roscosmos.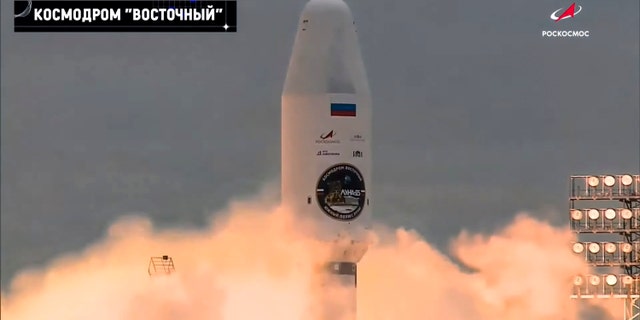 CLICK HERE TO GET THE FOX NEWS APP
This will be the first attempt by post-Soviet Russia to place a spacecraft on the moon, and its success or failure will set the tone for future space missions.
Russia, then the USSR, was the first country to put a man in space when Yuri Gagarin circled the Earth in 1961 via the Vostok 1.
(this story has not been edited by TSA Mag staff and is published from a syndicated feed.)