You may have recently observed something about television: It's fantastic!
We're in the midst of what many critics refer to as television's "Golden Age." The proliferation of screens and the advent of services such as Netflix, Prime Video, and others have resulted in more television material than ever before, as well as increased competition among networks to produce the finest shows. The best shows are those that make use of the duration that movies lack and employ visuals that novels cannot. They have the ability to capture large crowds and forever impact their life.
Because we're in the "Golden Age," many of the best shows are new, and many are still on the air. Here's a list of TV shows that we watched under peer pressure and you loved it. Some shows that you should watch in a lifetime because that is pure experience.
1. The Big Bang Theory
The Big Bang Theory is a sitcom about Leonard and Sheldon, two bright physicists who have "beautiful minds" and comprehend how the universe works. But none of their brilliance aids them in interacting with others, particularly women. When a free-spirited beauty named Penny comes in next door, everything changes.

This show is always available anytime you need to unwind or take a break from your daily routine. This show is relatable since we've all been nerds about something at some point. Sheldon, played by Jim Parsons, is the show's glue that binds it all together for us. Seeing him struggle daily puts a smile on my face.
2. Sex Education
When his classmates hear about his personal life, Otis decides to use his insider information to enhance his academic standing, so he partners up with whip-smart bad girl Maeve to open an underground sex therapy clinic to help their classmates with their issues. We never wanted spoilers for this show, but after seeing it, we can confidently say that it is one of the best things we've ever seen. In a sense, pioneering has moments that will be with you for the rest of your life. And the friendships are wonderful!
3. Money Heist
This Netflix original series, originally named La Casa de Papel, follows the Professor (Alvaro Morte), a criminal genius who gathers eight criminals to kidnap hostages and lock them up in the Royal Mint of Spain while manipulating the authorities. At the time of its publication, it was everywhere. We gave in to peer pressure and watched one of the best Netflix programmes ever produced. Money Heist left you pulling for some despicable characters because of its plot and acting.
4. Peaky Blinders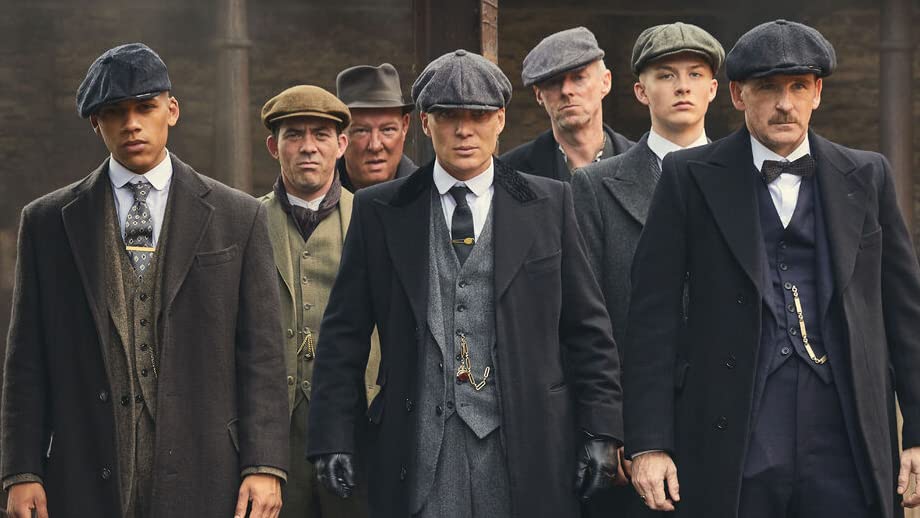 Are you sick of hearing from your friends, "By the orders of Peaky Blinders"? Peaky Blinders is well worth the peer pressure you're currently experiencing. Thomas Shelby will inspire your desire to live a gangsta life whether walking through the streets of Birmingham city or as a member of parliament. A magnificent work of art that makes clever use of power.
5. Game of Thrones
When you're pulling your hair out waiting for new episodes week after week, and new seasons year after year, you know a show is going to be a good binge-watch. Building on George R. R. Martin's best-selling book series' structure of shock drama and high fantasy, David Benioff and D.B. Weiss' adaptation of Game of Thrones transforms all the political maneuvering, royal intrigue, and apocalyptic fantasy foundations into TV gold. 
Game of Thrones may be the most spectacular show to ever hit the airwaves, thanks to HBO's game-changing budget. That lavish attention creates a completely immersive world where anything can happen, anyone can die, and each new twisted cliffhanger and violent punctuation leaves you clamouring to see what's next.
6. Bojack Horseman
Bojack's statement "No one tuned in to watch the show to have emotions. Life is already dismal enough "He was completely wrong. The show's wonderful universe, built through outstanding speech and animation, allows you to interact with the characters on a deeper level. 
When Bojack considers life's intricacies, Todd reminds us that it can all be as simple as a piece of cake. The performance emphasizes forgiveness and acceptance and features a memorable opening. It altered your perspective on life and taught you numerous things. So, if a friend has recommended this show to you, go watch it right now.
7. Euphoria
Euphoria is one of those shows that, no matter how many episodes you've seen, you'll find yourself wanting to see more; based on the Israeli television miniseries of the same name, the show follows a group of teenagers as they navigate high school. Of course, these students face more than just difficult tests and unrequited crushes as Ruby "Rue" Bennett (Zendaya) sloshes through high school, recently out of rehab and desperate to find her place in the world. 
Drugs, sex, identity crisis, and even murder play a role as Ruby "Rue" Bennett (Zendaya) sloshes through the high school slog, recently out of rehab and desperate to find her place in the world. It's difficult not to cringe at the decisions characters make in their attempts to get through some of life's most trying years, but the photography, soundtrack, and story, as well as amazing performances on the part of the actors, keep the viewer rooted to the spot – even when the subjects brought up are sometimes difficult to confront. 
8. Attack on Titan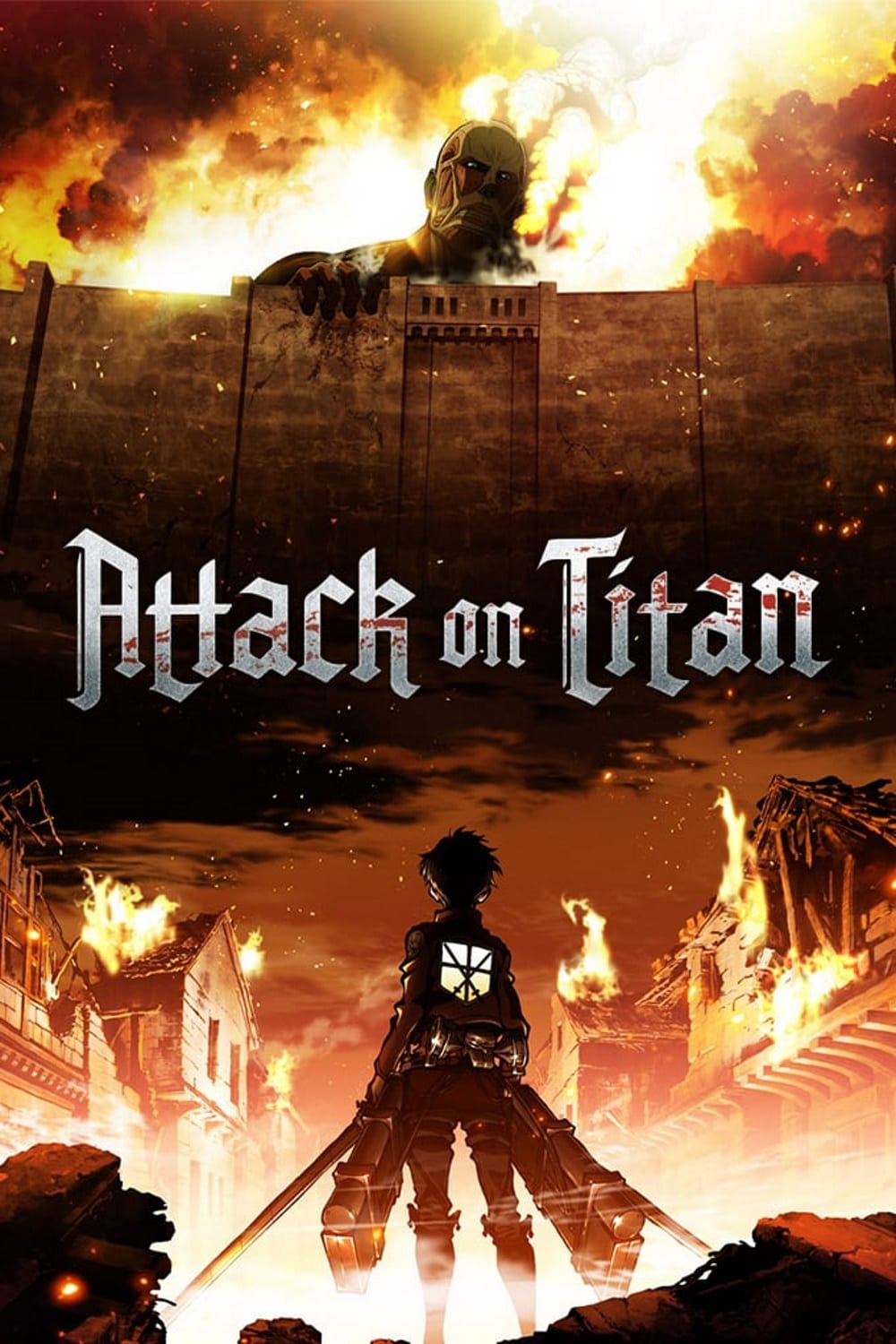 We were a new weeb who only watched anime romcoms, so an action-packed fantasy program like AOT was out of the question. The plot goes like this: for a century, huge walls have shielded a civilization from man-eating titans, until things go wrong one day.
9. Breaking Bad
Breaking Bad, the ultimate Golden Age series created by Vince Gilligan and Peter Gould might feel like an emotional marathon, but the finale is well worth the turbulence. Breaking Bad is a masterwork of long-form storytelling that veers left every time you think you've got a handle on it, never unwilling to swing for the fences with disgusting human conduct and the far-reaching consequences of evil deeds. 
Bryan Cranston as Walter White, a high school chemistry teacher turned drug lord, is a revelation, and he's surrounded by a cast of prodigiously gifted co-stars. Breaking Bad is a brilliantly produced show, with each season seeming both like a standalone story and a part of a larger totality. It will keep your nerves on end and put a pit in your stomach for a breathless rollercoaster of character drama through crime and punishment.
Also, Checkout: 10 Most Expensive Metals In The World