Skoda Superb has always been superb in every aspect since 2004 as it went on sale in India Known for its superior quality and the best in class features at a balanced price point unlike as Germans. The superb has been the finest replacement of german cars because you have to spend a lot more for this size.
Something about design
Talking in context with a pre-facelift model, the design is quite similar as previous one, the headlights become sleeker but the grille is becoming bigger day by day with all new artistically design bumper with fog lamps mounted typically and at the rear, the new taillights are designed and now comes with bisecting light design in which chrome strip is bisecting the lights making rear more appealing and the 17-inch alloy acting as the cherry on the cake.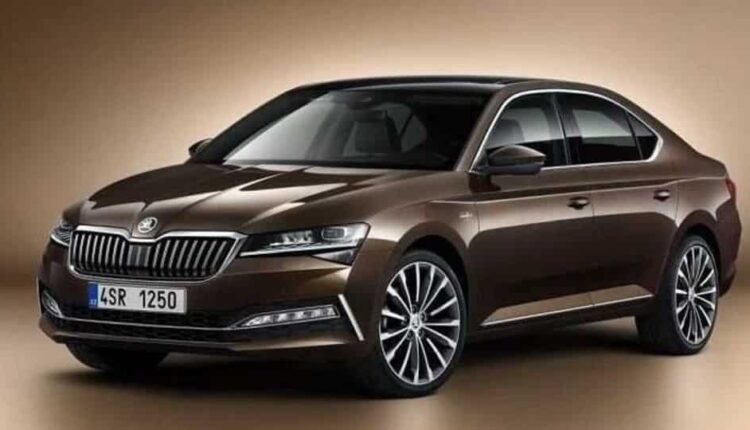 If you are not into the luxury then you can go for Sportline trim which is quiet sportier with sportier detailing outside replacing chrome treatment with blacked-out detailing on the grill.
Under the Hood
The new superb comes with 2.0-litre direct-injection, a turbo-petrol engine borrowed from the VW group, and shared with VW Tiguan All-Space. The all-new Superb mated with 7-speed DCT transmission and the engine produces 190 horses at 4200-6000 rpm and 320 nm torque at 1450-4200 rpm.
The new engine produces 10 hp more power than the previous 1.8 TSI engine. The engine is extra-ordinary smooth and responsive. The moment you rave the moment you will get the response that's what the engine story of Superb.
Something about Interior and safety
In the L&K variant, the interior feel is more conventional black-on-beige and in sporting all-black theme is present which gives a sportier feel.
The sportline offers you Alcantara upholstery, racier front seats with integrated headrest, a flat-bottomed steering wheel, and digital dials promise a sportier driving feel.
The L&K is basically meant for those who want comfort, especially at the rear. The seats are large and supportive, and 12-way electric adjust which makes it more convenient. Legroom is massive and if you talk about boot-space that is extremely impressive-650 litre, something very very large I guess.
Summary
If your budget is of 35 lakhs and you want everything that german offers than this is the right car for you. Sportline meant for those who want to cruise and enthusiast about cars and if you want comfort at the rear then L&K will be the best choice as legroom is massive, seats are soft with integrated headrest with support.
The sports lines come in at Rs 29.99 lakh and L&K trim at 32.99 lakh of the price tag. Fully agreed that Skoda is not cheap in any way but the class and comfort superb are offering is something else and if you see its rival like Toyota Camry hybrid, starts at 39 lakh cant stand in front of superb in any way. This time superb done the job of what many entry-level sedans only think about.
[zombify_post]