Elon Musk, the mastermind behind SpaceX, the American aerospace manufacturer, announced that 'Inspiration4' is all set and scheduled to launch on 15th September. The one of its kind expedition is called an "all civilian mission". Nevertheless, it is a non-governmental spaceflight and will be launched from NASA's Kennedy Space Centre in Florida, USA. The spacecraft Crew Dragon will be taking four private citizens to space for 3 days. This is yet another milestone in the billionaire space race.
Space X will be using the previously flown Crew Dragon to send four people to space. But why call it "Inspiration"? All the four seats onboard the space flight have been paid for by Jared Isaacman. It is the first flight since STS-125 in 2009 whose objective is not to visit the International Space Station. The primary goal of Inspiration4 is to inspire humanity and raise funds for St. Jude Children's Research Hospital.
They wish to provide enough funds for the hospital that carries out research on rare diseases found in children. Particularly leukaemia and cancer. founder and chief executive officer of Shift4 Payments, Jared, named the mission so as to show the people the support they hold for the hospital while contributing to the advancement of medical sciences. The mission page on August 30th announced the same. The crew members are expected to carry out an intensive research that will aid the entire medical research industry.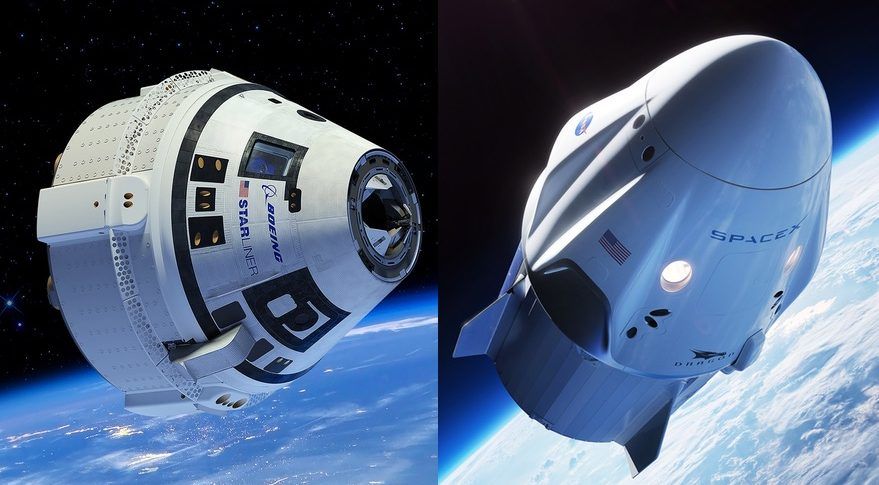 On reaching the orbit, the members will be conducting research experiments on human health. The aim is to figure out the impact of space on the human body. These experiments are carefully planned and considered.
The biomedical data, biological samples (of the four crew members) and information regarding the environment will be noted before, during and after the flight. The authority responsible for this is TRISH at Baylor College of Medicine and investigators at Weill Cornell Medicine. The knowledge that will be gained from this historic spaceflight is believed to provide new ideas and concepts of innovation for medicine in future. The following is a further insight into some, but not all the procedures that the crew members will be using.
Monitoring ECG activity, sleep, heart rate and rhythm, blood oxygen saturation, cabin noise, light intensity and movement.

Using Butterfly IQ+ Ultrasound device to get scans of organ systems to see if non-medical experts to are able to understand health-related problems in space.

Studying changes in behaviour and cognition through a Cognition app developed. 

Testing drops of blood with the help of a miniature Vertical Flow Immunoassay.

Attempt balance and perception tests. 
Who are these crewmates and what do they symbolise?
The careful selection process that resulted in 4 individuals getting a chance to go to space was carried out by the sponsor himself. Two seats were given to the hospital which decided to give one ticket to a frontline health care worker, Hayley Arceneaux.
The 29 year old is a cancer survivor and a physician assistant. She will be the first with prosthesis and youngest American to go to space. She will be accompanied by Chris S friend was the actual winner of the ticket through a raffle conducted by the hospital to raise funds but ended up giving it to Sembroski due to personal reasons.
Chris is 41 and a U.S. Air Force veteran and data engineer at the Lockheed Martin aerospace industry. The third is Dr Proctor, a geosciences professor and science communicator at South Mountain Community College in Phoenix. Dr Proctor was given the seat after being judged by Marc Benioff, Stephanie Mehta, Mark Rober, and Jon Taffer. The roles of the crew members are as follows:-
Spacecraft Commander: Jared Isacman
Pilot: Dr Sian Proctor
Chief Medical Officer: Hayley Arceneaux
Mission Specialist: Chris Sembroski
Hayley symbolises 'hope', Chris is 'generosity', Dr. Proctor is 'prosperity' and Jared himself signifies 'leadership'. They have also been given call signs Jared is Rook, Proctor's is Leo, Arcenaux's is Nova, and Sembroski is Hanks.
This legendary trip to space could serve the role of a bringer of change in the health industry. While Inspiration4 is doing something different and unique for humanity, can we call space travel another exploited sector by the uber-wealthy? Earlier Jeff Bezos and Richard Branson made a trip to space but that was for their own benefit.
Will space travel be only a trend amongst the billionaires of the world or will it truly contribute towards the betterment of society at large is highly debatable. It is evident only the filthy rich will have the access to these high priced tickets but what matters is that it shouldn't just be recreational and have a good motive behind it just like Inspiration4. 
Jared said, " The crew of Inspiration4 is eager to use our mission to help make a better future for those who will launch in the years and decades to come. In all of human history, fewer than 600 humans have reached space. We are proud that our flight will help influence all those who will travel after us and look forward to seeing how this mission will help shape the beginning of a new era for space ex
Also Checkout: How to Boot Android 12L on your x86 PC