For years, the relentless fascination with fair skin in India has been a topic of debate. In the midst of it, a recent post of  Suhana Khan(daughter of superstar Shahrukh Khan) has made a sensation on social media. A 20-year-old girl for sure gets affected by insane comments on her coloured skin.
A week past, she took Instagram to slam her trolls. She revealed, all of this is coming since she was 12.
Sharing screenshots of few trollers, which follows,  "she's too dark to be beautiful", "black witch" and a few more with derogatory comments about her appearance.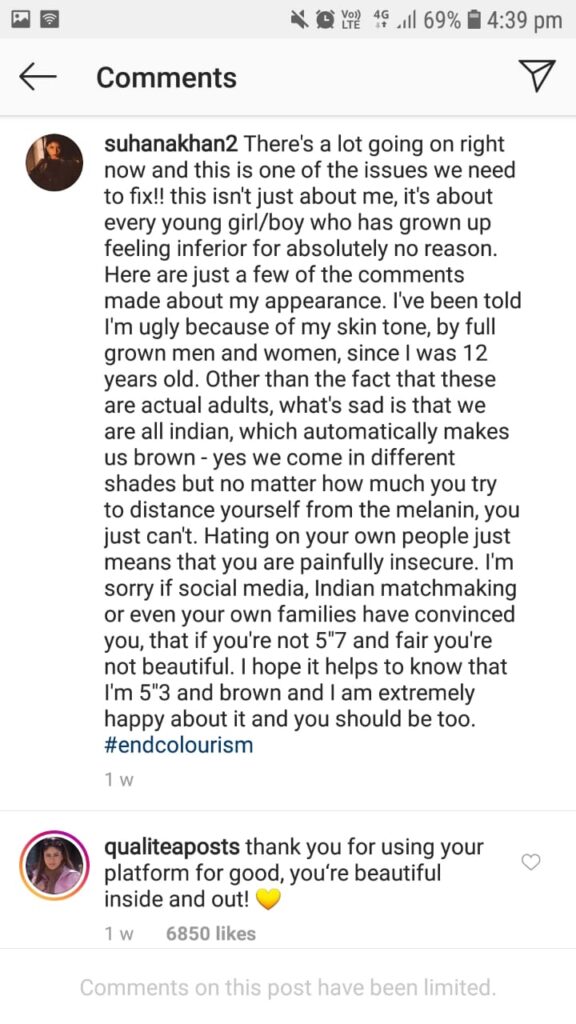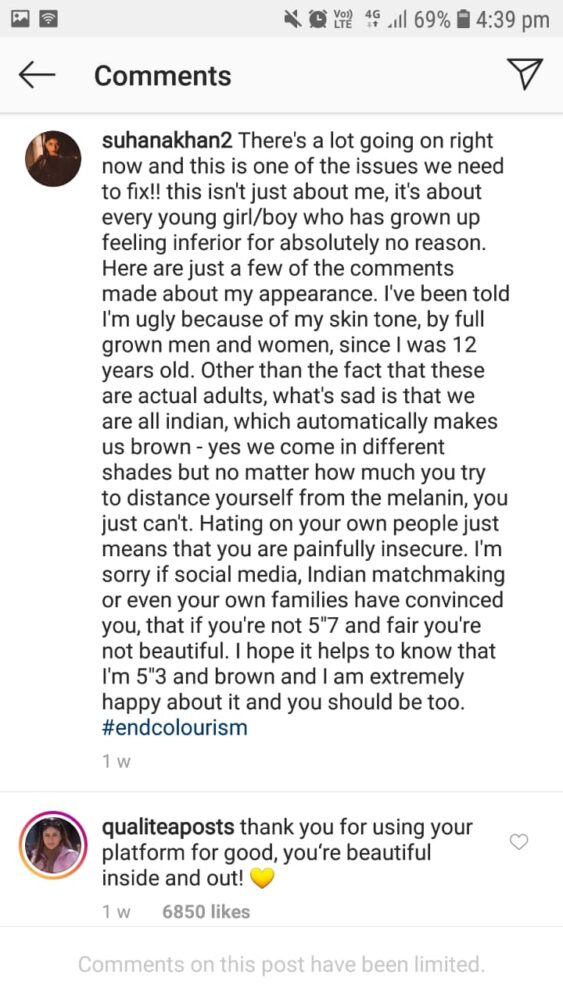 She came very beautifully with the stunning photo on her post. Responding to the trollers, she wrote in her caption, "yes we come in different shades, but no matter how much you try to distance yourself from the melanin, you just can't."
Adding to this, "I'm sorry if social media, Indian matchmaking or even your own families have convinced you, that if you're not 5″7 and fair you're not beautiful. I hope it helps to know that I'm 5″3 and brown and I am extremely happy about it and you should be too. #endcolourism." She retorted.
No sooner had she posted, her comments section flooded with a round of applaud from her inner circle and die-hard fans.
@Deannepanday commented: "You are beautiful inside out, my love….people are unhappy, so this comes from a place of insecurity & frustration, unhappiness and jealousy. Ignore them and keep shining."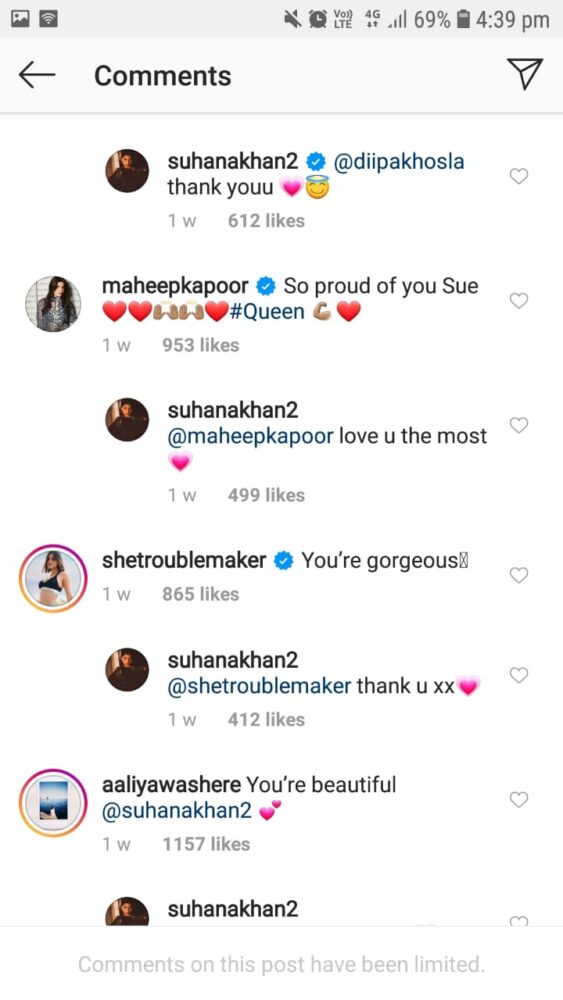 "This is one of the issues we need to fix!! This isn't just about me, it's about every young girl/boy who has grown up feeling inferior absolutely for no reason". Suhana snapped.
It's heart-wrenching to hear Indians, even after being born and brought up among browns keep on bashing people of their kind.
Agreeing with her point, before criticizing someone's skin tone, Indians completely forgot that they belong to the land of Lord Krishna, Vishnu and Shiva (the Neel Kanth). This place is known for its dark-skinned heroes and goddesses.
The divine beauty Saraswati is a goddess of knowledge who irrespective of her 'low skin tone' showers her blessings on every white and brown person.
Obliged to our Sanskriti, that has warned us about Maa Kaali already. If anyone overdo their insanity and keeps it high, then she has to take an avatar to defend herself.
Despite such continuous trauma she is dealing with, Suhana has successfully remarked her place in the film industry. She has made her debut with Theodore Gimeno the director of a short film titled 'The Grey Part of Blue'. She has an equal intensified love for cinema as her father does. Currently, she is pursuing her degree in Film Studies from Ardingly College, England.
We hope to see more of her confident personality on a bigger platform.
Best wishes from TSA.
Also Checkout: RD Burman and Anand Bakshi songs You Must listen To