Anand Bakshi, the lyricist, didn't realise how famous his songs were until he saw a beggar singing one of them in a rural village while on a train journey. Bakshi gained the label "people's poet" because of his connection with the average man, in contrast to contemporaries like Sahir Ludhianvi, Gulzar, and Majrooh Sultanpuri, whose work was deemed high art.
Anand Bakshi believed in keeping things simple, as evidenced by songs like 'Achha to hum chalte hain' (Aan Milo Sajna, 1970), 'Do lafzon ki hai' (The Great Gambler, 1979), and the iconic 'Kuchh to log kahenge' (The Great Gambler, 1979). (Amar Prem, 1972).
'Bakshi sahib,' as he was known, would have turned 92 this year, but he died on March 30, 2002, after contributing over 3,000 songs to Hindi films. But he continued to write lyrics for prominent filmmakers such as Yash and Aditya Chopra (Dilwale Dulhania Le Jaayenge, Dil To Pagal Hai, and Mohabbatein) and Subhash Ghai right up till the end (Pardes, Taal and Yaadein). 
TheSecondAngle takes a look back at Anand Bakshi's career and the magic he produced with R D Burman, highlighting some of the most significant moments in his nearly five-decade-long lyrical journey.
1. Do Lafzon Ki 
Asha Bhosle's wonderful voice has a way of making you feel the love no matter what she's singing about. Anand Bakshi's song "Do Lafzon Ki" from the film The Great Gambler is a wonderful composition that features her singing with Sharad Kumar on R D Burman's music.
2. Bade Acche Lagte Hai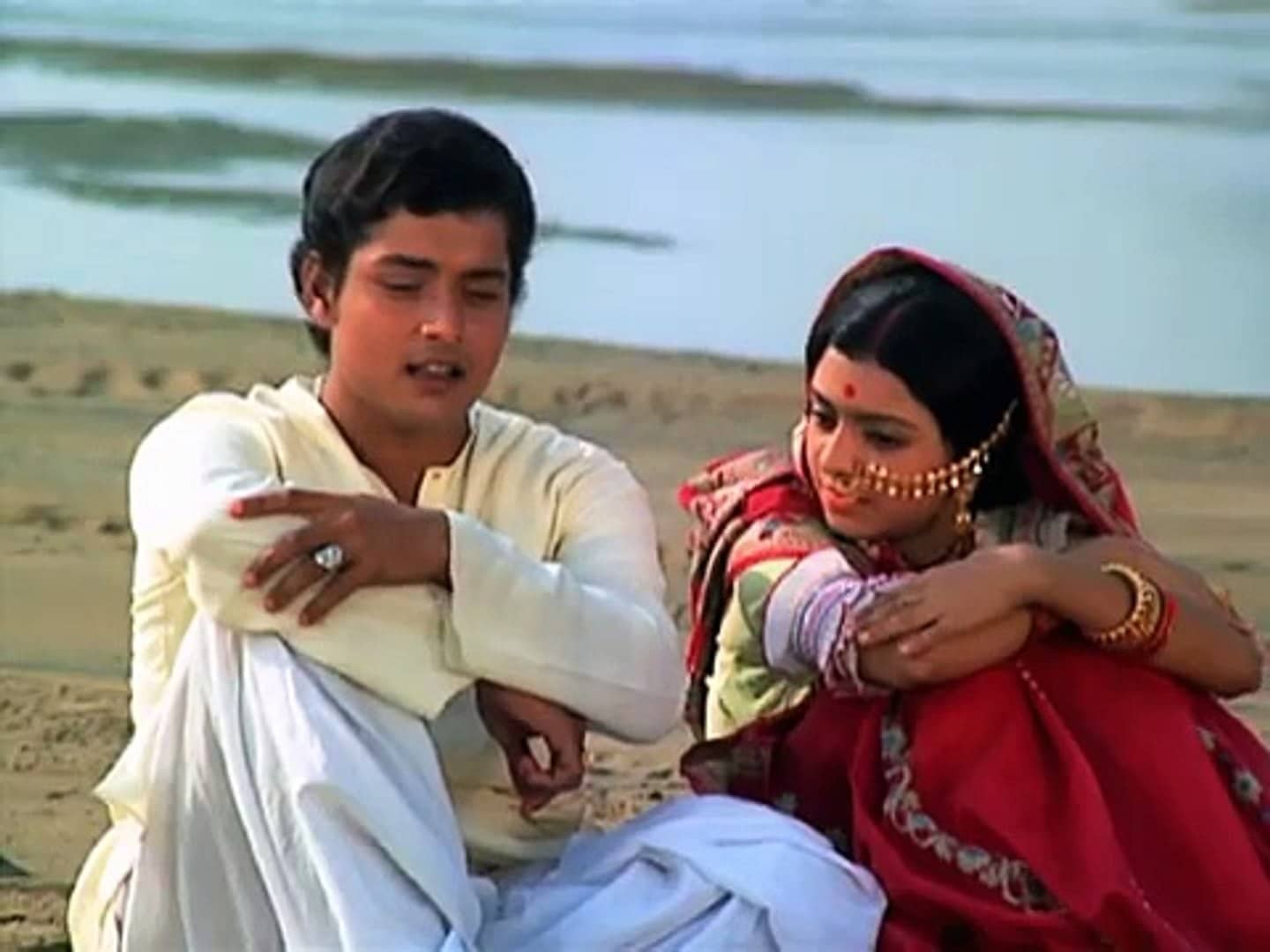 "Bade achche lagte hai" – Anand Bakshi's brilliantly composed song will never fail to bring a delightful smile to your face, especially the female vocals in that specific segment, which adds to the song's delight and naturalness. R D Burman kept the music light, peaceful, and calming.
3. Kya Yahi Pyar hai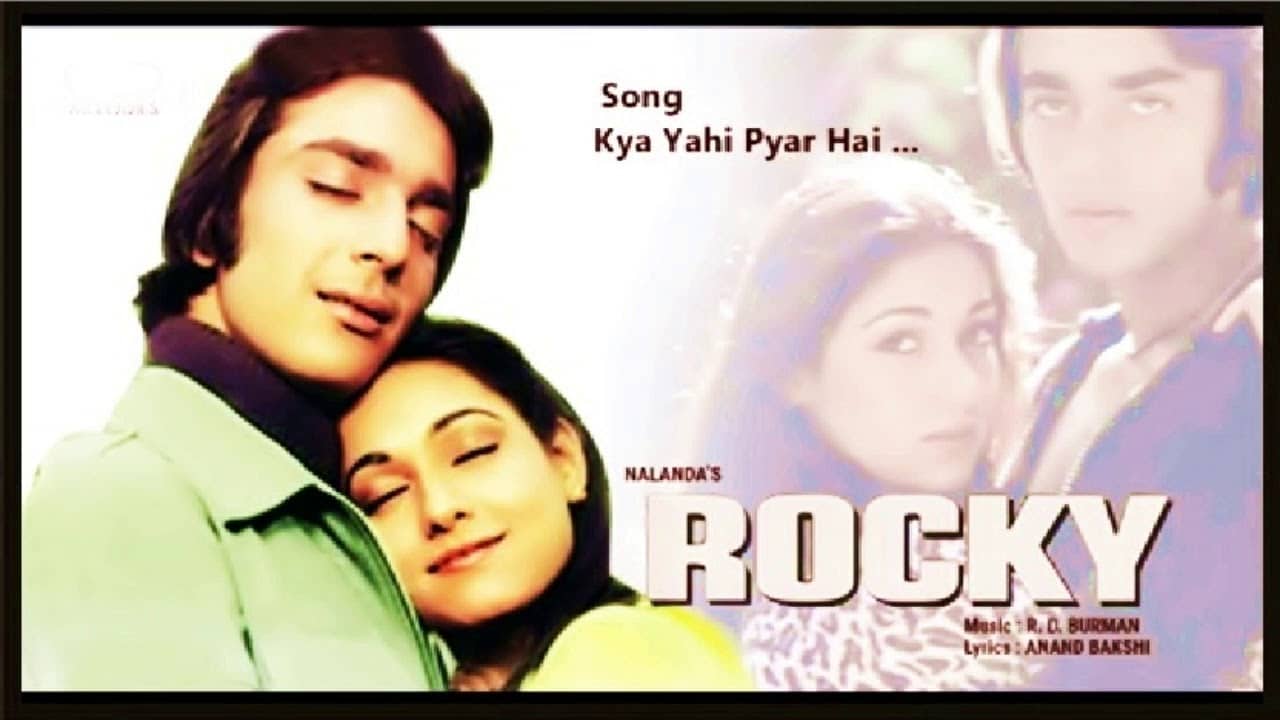 R D Burman's "Kya yahi Pyar Hai" was inspired by a Bengali number. The lyrics strike a chord within us and make us experience every emotion through this classic romance number from "Rocky," brilliantly sung by Kishore Kumar and Lata Mangeshkar.
4. Samne Yeh Kaun Aaya
The funky and enticing melodies of RD Burman, Kishore Kumar's excellent singing, and Bakshi Sahab's gorgeous lyrics made this a 70's BOP. "Samne Yeh Kaun aaya, dil mein hui hulchul…dekh ke bas ek hi jhalak, ho gaye hum pagal," everyone can relate to. This is one of the funkiest and most timeless songs.
5. Maine Poocha Chaand se
Many songs compare the Magnificent and peace of love to the moon, and this one, with Mohd. Rafi's melodic voice, heartfelt music by Pancham da, and the way Bakshi Sahab composed the lyrics, makes me want to sing it to my love every night before we go to bed.
6. Gulabi Aankhen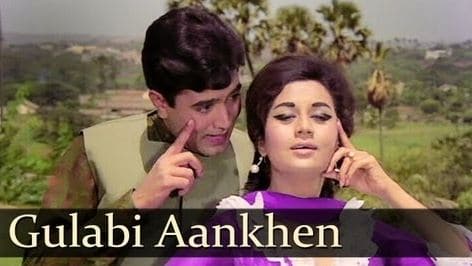 Mohammed Rafi delivers this upbeat song. This calm and sweet-sounding ballad from "The Train," which stars Rajesh Khanna and Nanda, is a legendary piece composed by RD Burman and elegantly written by Anand Bakshi. Even though there are other versions of this song available online, the original is still highly regarded.
7. Ye Shaam Mastani
One of the most popular Indian songs of all time is Ye Shaam Mastani. Kishore Kumar's unusual voice amplifies the music's reverberance, making it cheerful, pleasant, and unforgettable. For a long time, this has been a popular hum-piece among Indians walking along the street minding their own thing.
8. Jai Jai Shiv Shankar
Two legends collide once more. Kishore Kumar and Lata Mangeshkar sang Jai Jai Shiv Shankar from "Aap Ki Kasam" in a gripping and enthusiastic song. Kishore Kumar was the only singer who could immerse himself in such energy and mood, and no other vocalist could have sung in such a groovy style.
9. Ek Ajnabi Haseena Se
It's one of the early 1970s' most romantic melodies. Rajesh Khanna and Zeenat Aman star in the song. Anand Bakshi eloquently wrote and marvellously sang by Kishore Kumar on RD Burman's compositions the emotions and sensations involved when you are in love with a girl.
Also Checkout: Best Alt. Rock Bands You Should listen to